EXCLUSIVE: West Bank plans new headquarters along I-235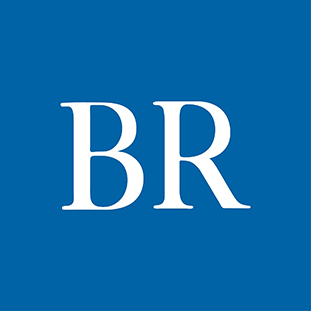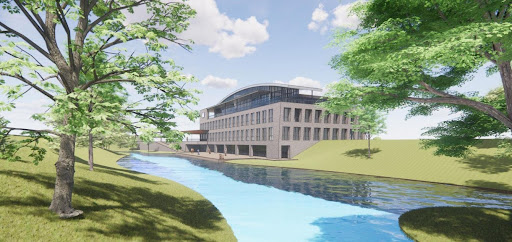 A new headquarters for West Bank will be located on about 7.5 acres between Interstate Highway 235 and Valley West Mall in West Des Moines. The building will include a lower level that opens up to a patio that will be adjacent to a water feature. Architectural rendering by HGA
West Bank, West Des Moines' oldest business, is making a long-term commitment to remain in the community with the construction of a new headquarters that will be built on a high-profile site adjacent to Interstate Highway 235.

Featured in the four-story, 62,000-square-foot building will be areas to entertain customers and host events, including an outdoor rooftop terrace. A lower level will open to a patio that overlooks a new water feature surrounded by trees.

The new office building, with an exterior that will include natural stone and glass, is planned on about 7.5 acres at 3330 Westown Parkway, where a mostly empty neighborhood shopping center, a vacant restaurant building and three other structures including a brewery are located. To the north is Valley West Mall, an older shopping mall that numerous retailers have left.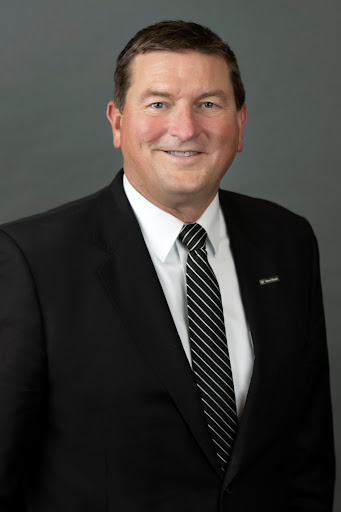 "We saw an opportunity to own our own building and further support our community by building in a redevelopment site that could use the benefit of some new life," David Nelson, president and CEO of West Bancorporation Inc., parent company of West Bank, told the Business Record.

The bank's headquarters currently are located in an office building at 1601 22nd St. in West Des Moines that it has leased since 1972. West Bank's lease expires in about 30 months.

"We hope that by our presence and our reinvestment in [the new site], it will help spur additional redevelopment in the area," Nelson said.

West Bank was founded in 1893 in Valley Junction, a railroad community where West Des Moines got its start. The bank, originally called First Valley Junction Savings Bank, began the same year Valley Junction was incorporated as a town, according to a National Register of Historic Places nomination document.

The bank moved to a building at 125 Grand Ave. in 1960 and to its current location at 22nd Street and Westown Parkway in 1972. Nelson said bank officials contemplated buying the structure but were hesitant because of its age.

The site planned for West Bank's new headquarters is about a mile west of its current headquarters.

The company has entered into a contract to buy the property and expects to close on the transaction in late January, Nelson said.

The new headquarters will include several areas in which to hold public and companywide events and entertain guests, Nelson said. At night, special lighting will make the building visible to passersby on the interstate.

"This building is going to be very different than what most people would think of as a traditional bank building," he said.

Clyde Evans, West Des Moines' community and economic development director, said West Bank's plan to build a new headquarters south of the struggling Valley West Mall is a sign that the area is worth investing in.

West Bank "is making a statement that they very much believe in the redevelopment of this area," Evans said. "We hope that this will be a catalyst for other redevelopment."

In December, the West Des Moines City Council is expected to give Evans authorization to begin negotiating a development agreement with West Bank. The agreement's final terms must be approved by the council. In addition, a site plan must be approved by various city entities and a building permit issued.

Once the site plan is approved, existing buildings on the property will be razed and the site will be cleaned.

A final cost of the project has not yet been determined because of fluctuating costs and inflation, Nelson said. However, the development agreement will likely require a minimum assessed valuation of $22.8 million, although Evans said the project's value will likely be much higher.

IN FRIDAY'S BUSINESS RECORD: Read more about West Bank's plans for a new headquarters and learn about its deep roots in West Des Moines.

RELATED ARTICLE: Historic downtown Des Moines building will be Twisted Vine Brewery's new home
Facebook Notice for EU! You need to login to view and post FB Comments!