Fareway Stores continues to grow with plans for four new locations in 2022
Meet the company's new president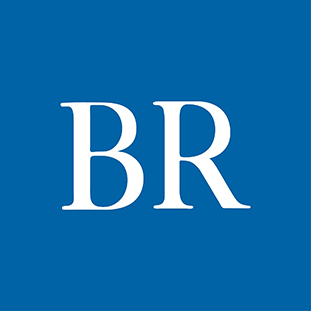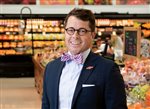 The voice on the telephone asked Garrett Piklapp if he was available to talk to the White House.
It was 7:30 a.m. on a Tuesday in the spring of 2002. Piklapp, who was completing his sophomore year at Simpson College in Indianola, was a finalist for a White House internship position.
"They put me on speakerphone and I was talking to members of President [George W.] Bush's team," said Piklapp, who in August was named president of Fareway Stores Inc. "They interviewed me on the spot. A short time later they called back and asked if I wanted to work for the president."
Piklapp grew up in Boone, where he was raised by a single mom. His travel outside of Iowa was limited.
"At the time, the walls of my world were pretty narrow," he said. "I didn't have any money to travel. … Then, overnight I'm in Washington, D.C., and it is a full-blown culture shock."
Before he left for Washington, Piklapp's mom bought him a couple of secondhand suits and two others that were on clearance at a department store. The suits were too big for him; one was an uncomplimentary shade of olive green, he said.
Piklapp was one of several interns who sat in a row of desks in a section of the White House that had a view of the Rose Garden and West Wing. All the interns wore large badges with the word "INTERN" printed on them in large, capital letters.
A few days after Piklapp arrived in Washington, his boss asked him if he wanted to meet President Bush, who was returning to the White House on Marine One. Piklapp said he grabbed his oversized, olive-green suit jacket and rushed outside with his boss where he was ushered to a roped off area at which other people were lined up to greet Bush.
"I'll remember this forever," Piklapp said. "There are three ladies standing ahead of me and President Bush gets to each one, calls them by their first name and kisses them on the cheek. … He gets to me, I stick out my hand, he sticks out his hand. He can see the big, ugly intern badge. I said, 'Mr. President, it's an honor to work for you.' He says, 'Thank you for your service.'
"He starts to walk away from me and I say, 'What, Mr. President, no kiss for me?'"
Piklapp said he immediately regretted the words that tumbled out of his mouth. He remembers wondering what his mother would think when she learned of what he had said to the president of the United States.
Bush walked a few steps and then turned, returning to Piklapp.
"He looked me in the eye and said, 'Son, I wouldn't kiss you after looking at you.' He starts laughing, I start laughing," Piklapp said. A White House photographer captured the interaction between the two and the framed photo hangs on the wall of Piklapp's office at Fareway's headquarters in Boone.
After Bush left the area, Piklapp's boss tapped him on the shoulder and asked him to place a call to someone.
"I said, 'Former Secretary of State so-and-so?" Piklapp said. "He said, 'You just asked the most powerful man in the world for a kiss; we trust you to call anyone we ask you to.'"
Instead of opening mail and doing other menial tasks that other White House interns were assigned, Piklapp found himself helping draft memos and reaching out to national leaders in various sectors, including the faith community.
"I learned that sometimes, within reason, you just have to do what feels right," he said.
About five years later, Piklapp received another unexpected telephone call. This one from a Fareway executive asking if he was ready to return to Boone. Piklapp's mother had worked in the grocery chain's accounting department for nearly 40 years "and they were kind of watching my path," said Piklapp, who at the time was a recent law school graduate working in Kansas City as a law clerk for a federal judge.
The Fareway executive asked Piklapp if he was interested in becoming the company's chief legal adviser, a newly created position.
"I was way too young to realize that I was probably in over my head," Piklapp said. "They told me if I needed to meet with other attorneys for assistance or I needed to hire this or that out, to do it. They trusted me to get the work done correctly. I've never forgotten the trust they placed in me.
"I didn't realize it at the time, but that was a foreshadow of what was going to come. That level of trust has continued to grow."
Recently, we caught up with Piklapp.
Talk a little bit about e-commerce because before the pandemic, Fareway's toes may have been in it a bit but not a lot.
We rolled out farewaymeatmarket.com in 2013. And you're right – that was just our toes. … More recently, we've taken the next step with "Click and Collect," where you can place an order at your Johnston Fareway or your Boone Fareway and then pick up your order within a short time afterwards. We'd been vetting the Click and Collect platform for several years leading up to the pandemic. Ultimately, we didn't feel like we had a solution that we were proud of or an experience we were proud of, and then the pandemic hit. We started [Click and Collect] on Jan. 1 of 2021. We've still got some implications stemming from the supply chain that is limiting the effectiveness of it, but ultimately we're proud of the experience.
How do you see that segment of the business growing over the next five years or so?
It will continue to be an important piece of our business for the customers who want it. But we're still very committed to brick-and-mortar and we're going to continue to grow through new construction.
Talk about your growth plans for brick-and-mortar.
In spring of 2022, we will open four new locations between March and Memorial Day: Beaverdale; Gretna, Neb.,; Olathe, Kan.; and Rockwell City, [Iowa]. It's cool because all of these are very different experiences. Beaverdale is one of our stand-alone meat markets. Gretna will be a typical Fareway experience. Rockwell City is really cool because it's a 10,000-square-foot store with a partnership with Sukup [Manufacturing Co.]. It's an initiative to give these smaller towns a grocery store. This is a way for us to get into markets like that.
We reached out to Sukup to develop a building – a prefab metal building – for us. This is a way for two Iowa companies to partner together in order to get [grocery stores] into these small towns. … The outside of the building will look and feel different but the inside is going to feel exactly like a Fareway, just a little bit smaller.
How many stores like the one planned in Rockwell City does Fareway plan to develop?
We're hoping to announce another one soon. … We feel this is a market that Fareway can compete in and do well and offer the community a local grocer.
Overall, how many new stores do you anticipate Fareway will open annually?
I think we've found our sweet spot with opening three to five new stores a year. … There are plenty of opportunities that exist to expand in the states where we are already, and there are more opportunities in Des Moines, Omaha and Sioux Falls.
Some of Fareway's competitors – including big box stores that now offer grocery items – also sell a variety of non-food or drink items. How does Fareway keep its customers coming back when they can buy all of their goods at Brand X with one stop?
We feel like we offer a different experience, and I would also say we offer a different quality, too. Each retailer offers something different, right? If we can offer a quality product with unmatched service, then we feel really good about putting our employees and our experience up against any of those other competitors. And ultimately, if somebody is looking for an experience where it's a one-stop shop, that's not Fareway. But if they're looking for an unmatched experience with service and quality, we think we can offer that.
Will Fareway someday deliver groceries to people's front doors?
We've been vetting that for a while. Ever since we started analyzing the Click and Collect feature, we've also been analyzing the delivery component. As of right now, we're continuing to evaluate it. … We are also vetting a number of third-party providers that can offer that solution for us, too.
How is Fareway's Click and Collect program doing?
It's grown because we started at zero. I would say it's in line with everything you're reading about in the rest of the industry. … The repeat customers have been really, really good and the number of customers taking advantage of the Click and Collect continues to grow, actually at a rate that probably surprises us.
Fareway isn't open on Sundays and its [retail workers] still cart customers' groceries to their vehicles. Why continue doing those things?
It's a part of our service component that I think separates us from our competitors. [Taking customers' groceries to their vehicles] is a service that we think is still valued. We think we're really good at it. We think our customers appreciate it. So we're going to continue to do it.
And I think I can make a decent argument that the Click and Collect to your car service is just a modern-day extension of the cart service.
What is Fareway doing to attract a diverse workforce?
Diversity comes in a lot of different ways. There's socioeconomic diversity. There's gender diversity, which is super important to me because I'm the dad of girls. Let's focus on that one for a second. The chair of our board of directors is a female. We have a number of board of directors who are women. We have women who serve on our executive team, who serve on our officer team, who serve on our retail management team. … The opportunities that we have for gender diversity, I think, are better now than they've ever been before.
We also are establishing a culture and an outreach program that welcomes diversity, too, and I think that's important. You can advocate and promote diversity, but unless your culture and outreach and makeup actually embody that, then I don't know how productive the conversation is.
A year ago, we rolled out our "Lead with Love" promise with how we're embodying that culture to be welcoming of all forms of diversity. … When you're sitting around the table and you're welcoming your differences, because the foundation is love and respect and treating others like family – which Fareway has done forever – then you've got to like your chances.
In the past year, many of Fareway's competitors have raised starting salaries for their workers. What has Fareway done in that area?
We were just talking about how we recruit and retain talent. The compensation benefit package that [person A] wants is different from what [person B] wants, and that's different from what the 16-year-old part-timer wants.
There's no silver bullet.
What we're doing is we're saying that we're going to offer competitive wages and we're constantly looking at how our benefit package can get better. For instance, we were among the first companies that offered a [student loan] repayment program to help employees pay off their debt. We started that three or four years ago. That's a good benefit for a certain demographic, but not everybody goes to college and has debt.
We are continually analyzing our flex time schedules, our 401(k) match, keeping [stores] closed on Sundays, our warehouse shifts, our management training program. You've got to look at all of the things to recruit and retain talent.
Unquestionably, wages are a really important piece of that, but so, too, are all of these other pieces in the benefit package. We're looking at those factors all the time to figure out how we can continue to lead the industry in these areas and keep our people.
[Fareway's entry-level wage for a full-time worker in the company's warehouse is $20 an hour, according to Piklapp. Entry level pay for a full-time worker 18 or older in a retail store is about $17 an hour.]
In the news, there's been a lot of attention paid to the difficulty companies are having recruiting new workers. Is Fareway having any difficulty attracting employees?
We fight the same market conditions that everyone else fights. We have been aggressive in our hiring. Since the start of COVID (March 1, 2020), we have made 9,000 new hires. But ultimately we are still looking for bodies, there's no doubt about it.
Do you anticipate becoming CEO of Fareway someday?
No, no, no. I'm incredibly blessed to be where I am today. I am a huge cheerleader of our current CEO and I'm a huge fan of the family. It's their company. I hope I continue to be blessed to be in a position where I can offer long-term value and be part of the decision-making process. But it's their company and I'm very comfortable with that.
What do you do in your free time?
Both of my girls are in competitive cheerleading. We travel a lot for that. I read occasionally. I really don't have a lot of spare time.
Facebook Notice for EU! You need to login to view and post FB Comments!