FDIC report: Iowa 5th-lowest in nation for unbanked households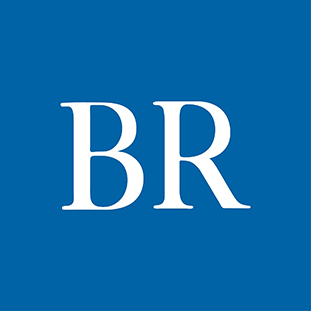 A record 95% of U.S. households had a bank or credit union account in 2019, according to a new biennial survey and report released Monday by the Federal Deposit Insurance Corp. The report, "How America Banks: Household Use of Banking and Financial Services," also found that a record low 5.4% of U.S. households were unbanked in 2019.

The number of unbanked households in Iowa declined by 62% over the past four years, bringing the percentage of Iowa households without a checking or savings account to 2.6% — the fifth-lowest percentage in the country.

"This means that over 3 million Iowans have an account at a financial institution," said John Sorensen, president and CEO of the Iowa Bankers Association. "Studies have shown that an account relationship is a prerequisite to future economic success. Iowa banks remain committed to creating a welcoming environment where all may access mainstream financial services at a reasonable cost," he said in a press release.

Since 2009, the FDIC has measured the banked and unbanked populations in the U.S. and studied household use of banking and financial products and services, the most comprehensive analysis of its kind.

In partnership with the U.S. Census Bureau, the FDIC conducted the survey in June 2019, collecting responses from nearly 33,000 households. The FDIC found that between 2017 and 2019, more than 1.5 million new households opened bank accounts, and the use of mobile banking as the primary means of accessing accounts more than doubled.

Key findings of the report:

– Nearly 95% (124 million) of U.S. households had at least one bank or credit union account in 2019, while 5.4% (7.1 million) of households did not.
– Nearly half of unbanked households reported they did not have a bank account because they did not have enough money to meet minimum balance requirements, and approximately one-third of unbanked households stated they did not have an account because they did not trust banks.
– Mobile banking continued to increase sharply in 2019, more than doubling as the primary means of access since 2017 and leading all other methods of account access, including tellers, ATMs and online banking.
– Approximately 14% of African American households and 12% of Hispanic households did not have bank accounts in 2019. This is the lowest percentage of unbanked households for these groups since the FDIC began conducting the survey. However, among white households, fewer than 3% were unbanked.

Murray Williams, president and CEO of the Iowa Credit Union League, said Iowa credit unions are committed to getting the percentage of unbanked households in Iowa "down to zero."

"As not-for-profit financial cooperatives, Iowa credit unions are proud to play a central role in helping unbanked Iowans find a trusted home at a financial institution," Williams said. "The downward trend for unbanked households in Iowa will lead to increased financial well-being for Iowans, and support the economic prosperity of our local communities."

The FDIC also launched a new website to assist consumers who would like to learn more about the process of opening a bank account, including top reasons to have a bank account. To learn more, visit FDIC.gov/GetBanked and follow the campaign at #GetBanked.
Facebook Notice for EU! You need to login to view and post FB Comments!