Feds and state will regulate non-bank lenders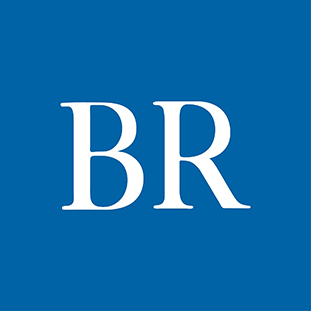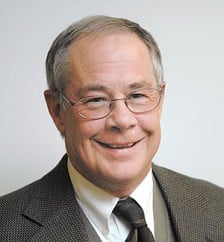 Elizabeth Warren, the White House adviser assigned to set up a U.S. consumer financial-protection bureau, is planning to share information with state regulators to streamline oversight of non-bank firms such as payday lenders.
Under an agreement announced this week, the new bureau will exchange information about banks and non-bank financial companies that are normally examined by state supervisors, said Thomas Gronstal, Iowa's superintendent of banking and chairman of the Conference of State Banking Supervisors.
The agreement "will help states and the Feds" and should be welcomed by the lenders, Gronstal said.
"We don't want to have institutions under continual examination; that is a waste of resources," Gronstal said. "We want to work with federal authorities to make sure we have a coordinated examination process."
Warren is the Harvard University professor appointed by President Barack Obama in September to establish oversight of non-bank lenders under the Dodd-Frank Act. The regulatory law brought payday lenders and other non-bank firms under federal oversight for the first time, after consumer groups accused them of taking advantage of borrowers through high interest rates or hidden fees.
Regulation of non-bank financial firms, which finance their business through wholesale borrowing, will affect payday lenders such as Advance America Cash Advance Centers Inc. of Spartanburg, S.C., and installment lenders such as Greenville, S.C.-based World Acceptance Corp. It will also cover non-bank subsidiaries such as CitiFinancial, a consumer unit that New York-based Citigroup Inc. wants to sell.
There are about 270 payday lenders in Iowa.
The agreement to have the consumer bureau share information with banking supervisors follows the pattern of Warren's outreach to state attorneys general, said Arthur Wilmarth, a law professor at Washington, D.C.'s George Washington University.
"Politically, supervisors are supporters rather than opponents," Wilmarth said. "And they can solve staffing problems that Warren probably cannot."
The information-sharing agreement will allow the consumer bureau to take advantage of states' expertise in ensuring U.S. rules are being followed, Gronstal said. When state examiners turn up violations, they will be able to pass them along to attorneys general or the consumer bureau for enforcement action.
"The states have been, for the most part, doing licensing and regulation for a long time, so we have quite a bit of experience," Gronstal said.
Federal-state cooperation could help bring uniformity to regulation of non-bank lenders, which "varies wildly by state," said Jean-Ann Fox, director of financial services for the Washington-based Consumer Federation of America.
There were 71,121 non-bank financial firms in the United States at the end of 2009, about 10 times the number of banks and thrifts, according to a survey conducted by the state supervisors.
"The numbers are so large that it would be absolutely impossible for a federal agency to regulate and supervise those entities without help," said Chris Stinebert, president and chief executive officer of the American Financial Services Association, a Washington-based group representing companies that offer installment credit and auto loans.
Stephen Altobelli, a spokesman for the Hackensack, N.J.-based Financial Service Centers of America, which represents title lenders, said the industry welcomes any state-federal cooperation that minimizes overlap.
"One concern we have with the CFPB is that we are layering on a level of federal bureaucracy, beyond what the states do," Altobelli said.