Financial equity efforts increase among Iowa credit unions, banks
Institutions finding creative ways to serve fast-growing immigrant population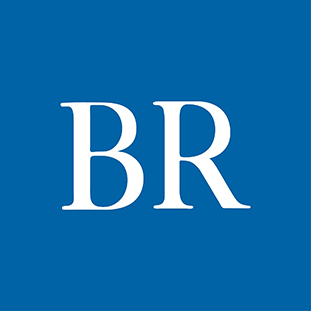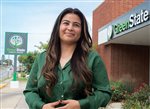 Kenia Calderón Cerón's first experience in borrowing from a financial institution took place while she was still pursuing U.S. citizenship. In fact, the Des Moines resident used the proceeds from the loan to pay the fee for her first DACA (Deferred Action for Childhood Arrivals) program application.
Though she had an individual taxpayer identification number (ITIN) rather than a Social Security number at the time, she was able to borrow money because her credit union offered an ITIN lending program that serves the immigrant populations.
Now, as a vice president and bilingual business development director of Greenstate Credit Union, Calderón Cerón is leading efforts to revitalize the credit union's ITIN lending program as part of her role in expanding Greenstate's services to a larger portion of Iowa's growing immigrant population.
Finding new ways to reach out to and serve the financial needs of Iowa's immigrant population, and on a broader basis communities of color, is a priority for many financial institutions across the state, say leaders of both the credit union and banking associations.
Nearly 178,000 Iowa residents — about 5.6% of the state's population — were born in another country as of 2019, according to U.S. census data compiled by the Migration Policy Institute. That's up from 3.1% of the state's population in 2000.
The concentration of immigrants is significantly higher in Greater Des Moines, where 12.5% of the metro population was born outside the U.S. The Des Moines immigrant population was among the fastest-growing in the country over the past decade, growing by nearly 20,000 people, according to a study by Heartland Forward, an immigration advocacy group.
According to the results of a nationwide survey released by the Federal Deposit Insurance Corp. last fall, the level of "unbanked" Americans reached an all-time low, as 95% of people surveyed in the summer of 2019 reported having a bank or credit union account. However, that left more than 7 million Americans who remained unbanked.
Being unbanked is more prevalent among communities of color. While fewer than 3% of white households were unbanked, 14% of African American households and 12% of Hispanic households were unbanked.
Coopera, an initiative launched in 2006 by the Iowa Credit Union League to work with credit unions in outreach to the Latino community, in July announced a broadening of its mission to include many of the growing multicultural segments in the United States.
"As we reflect on the events of 2020 and the makeup of our country today, we know that credit unions are rightfully placing a renewed sense of purpose on diversity, equity and inclusion initiatives," Victor Corro, CEO of Coopera, said when the announcement was made. "Our team of multicultural and multilingual professionals is dedicated to helping our credit union movement build inclusive cultures to not only benefit employees, but also the members we serve."
An initiative of Coopera developed several years ago called Avanzamos Juntos — which means "together we advance" — is tailored to serving immigrants. In Iowa, credit unions that are part of the national program include Ascentra Credit Union, Des Moines Metro Credit Union and Greenstate.
"It's credit unions that are essentially telling the immigrant community, 'We're open for business,'" said Jaimie Miller, vice president of the Iowa Credit Union League.
The Iowa Bankers Association is also turning more attention to under-served communities, but realizes that more can be done, said John Sorensen, the association's president and CEO.
Financial literacy education for students is an important way that Iowa banks are working to make a difference in underserved populations within their markets, Sorensen said. Some examples of educational organizations it partners with are Junior Achievement and EverFi, as well as through American Bankers Association-sponsored programs, he said.
Recently, the IBA made a $50,000 commitment to the University of Northern Iowa's Financial Skills for Better Living program, which will provide curriculum and training for schools across the state. "It's a program we're very excited about," Sorensen said. "Part of the funding will go toward paying for a fee for the examination at the end of the program for [low-income] students."
The college-level personal finance course offered by UNI's College of Business is customized for Iowa high school students and adapted for high school faculty delivery. Qualified juniors and seniors who take this course can earn college credit after passing the final exam.
Greenstate expands outreach efforts
Before joining Greenstate, Calderón Cerón worked for Coopera Consulting, and spent three years traveling across the country helping credit unions to implement ITIN lending programs. In her new role with Greenstate as vice president and bilingual business development director, she is leading the credit union's efforts to recharge and expand its work in reaching the immigrant population.
"I would say that Iowa is quite advanced compared to other credit unions in other states," she said. "Credit unions in Iowa have seen the need for this strategy for a very long time. As our population in the state continues to get older, financial institutions need to tap into younger consumers — people who are looking to buy their first car or get their first mortgage. So Iowa has been a leader in this space for a very long time, and I would say we are positioned for success because really it just takes building those practices and building trust in the community."
While with Coopera, Calderón Cerón was involved in developing an ITIN lending guide, which consolidates best practices, tools and resources from credit unions and other stakeholders that have refined that lending niche over the years. ITIN lending has the potential to benefit as many as 29.5 million immigrants nationally in securing loans that many lenders would consider too risky to offer.
"Nationwide, you have a decent-sized community of folks that don't have or can't qualify for a Social Security number, but these households are still working, still needing access to the same financial services that everybody else needs," Calderón Cerón said. "So far, most credit unions have a great deal of success with their ITIN program, as long as their internal practices are communicated."
At Greenstate, "our objective in the next quarter or so is to make sure that our staff feels confident with ITIN lending, that we have experts on hand at each branch," she said.
Another initiative that Greenstate is working on internally is called the emergent bilingual strategy, which centers on building a trusting relationship in the refugee and immigrant communities, with a focus on the Latino community. The first part of that effort is in translation of online and printed documents into Spanish.
With that strategy, the credit union is also considering its hiring practices. "We're taking a look at the populations around our branches and what are the top languages spoken, other than English, to see how we can be more strategic about our recruitment," she said. "Some branches may need Spanish speakers, other branches may need French speakers to serve our refugee community.
"We even have a bilingual pay program that's part of this strategy, to compensate for those added bilingual skills for our staff. We're slowly starting to build relationships in the market that make more sense for immigrant refugee communities."
'Affordable, dignified financial services'
Elsewhere in Des Moines, a much smaller credit union is proving that an intentional strategy of inclusiveness can be effective. With just one branch and 15 employees, Des Moines Metro Credit Union has been able to grow to nearly $70 million in assets by focusing on serving the Latino community.
Until 1997, the credit union had a closed field of membership, but then it became a community credit union so it could serve any residents of Polk and surrounding counties. About 15 years ago, Des Moines Metro hired a consultant to consider how it could expand, and came to the realization that it wasn't fully serving potential customers in its current location, said Traci Stiles, executive vice president.
Stiles, who has a degree in Spanish from Buena Vista University but is not a native speaker, was the credit union's sole bilingual employee at the time. Through intentional hiring since then, 12 of its 15 employees are now bilingual in English and Spanish.
"You have to look at the products and services that they need," Stiles said. "Everybody deserves affordable, dignified financial services. So you had people who didn't have a driver's license who needed to open an account. Or we have someone who doesn't have a Social Security number, and what's this thing called an ITIN? So we started by accepting nontraditional IDs called matricula, which is a card identification you can get with proper paperwork through the U.S. Consulate."
A next step was helping these people to build credit, so the credit union started its Credit Builder Program. "We were one of the first credit unions to offer that," she said. "I don't know about the bigger credit unions, but most smaller credit unions do offer small-dollar loans, and that is an advantage we have over banks."
Over the past decade about 550 credit union members have gone through the Credit Builder Program, a significant number for an institution of its size, Stiles said.
"Our credit union is growing in membership because we have that niche market," she said. "Before we decided to serve the Hispanic market, we were losing members every year. So it's a way for us to grow and feel good about what we do and help people."
Stiles, who serves as co-chair of the financial inclusion committee of the One Economy initiative, said that her credit union has also attracted a number of African immigrants as well as Asian American customers. The One Economy report, conducted by the Directors Council last year, shined a spotlight on economic and racial disparities experienced by African Americans in Iowa and highlighted strategies to address built-in inequities in the system.
"With our location, we have a lot of African American members, and I think with the One Economy initiative we'll see some more growth in our African American members," she said. "We're not doing as good a job as we could be serving the African American community, who are proportionately more under-banked than the traditional population is."
A 2019 study conducted by Iowa State University found that early exposure to local banking increases financial literacy and trust by residents. The research, published in the Journal of Financial Economics, shows that individuals who grow up in what are essentially "financial deserts" are slow to apply for credit and as adults have lower credit scores and more delinquent accounts.
Sorensen of the Iowa Bankers Association said the state is fortunate to have an abundance of some 1,500 bank locations that are dispersed across the state. "If you do a plot map of Iowa, you can see we don't have any banking deserts. We think that's why Iowa has such a low percentage of unbanked people — 2.6%, the fifth-lowest in the country."
Tar Macias, a Des Moines small business owner who publishes "Hola Iowa!," a bilingual newspaper for the Latino community, said that while some financial institutions are making some efforts to develop resources and programs, "I think they are failing to do the outreach, because many in the community do not know these programs are available," he said.
"Especially with the pandemic, a lot of small businesses were left in the dark about how to apply for financial assistance," Macias said. "And even though the resources are there and in different languages, somehow most of the people who need the resources are not aware of them or how to go about it."
Macias named the three Avanzamos Juntos credit unions — Ascentra, Des Moines Metro and Greenstate – as really making an effort to reach out to immigrants. But often no financial institution plays a part.
"A lot of times small immigrant businesses start with their own money or loans from family or maybe just put it on a credit card, because they want to spend 100% of their time on running the business," he said. "We always have our wishful thinkers, hoping for the best. That's the way I started 21 years ago. Now I know better. But at the same time, I'd rather use financing only when I need it. A lot of businesses are afraid of going into debt, especially with the pandemic."
'Really important work for us'
Marta Codina, the Iowa market president for one of the largest U.S. banks, Wells Fargo, currently serves as one of the tri-chairs of the DSM USA 4 Equity Collective, a regional initiative of Capital Crossroads.
Wells Fargo is a supporter of that initiative, "and that's really important work for us," Codina said. "I'd love to see us collectively in Des Moines become much more inclusive. … As a person of ethnic background, I just see the difference it can make in our community."
Financial education is at the core of creating more equity, particularly for people from other countries and cultures, Codina said. "If you come from Mexico, you don't trust the government, you don't trust the government with your money. People's behaviors around the way they use money is different if you're Somalian or whatever, so we've got to really lean into that."
In July, Capital Crossroads and the DSM USA 4 Equity Collective announced the selection of a consultant to help the region develop measurable equity initiatives. Arrowhead Consulting LLC and its senior diversity, equity and inclusion consultant, Kuma Roberts, will work alongside community stakeholders to develop the initiatives.
"The Collective is really focused on supporting the consultant's work for the time being," Britney Samuelson, executive director of Capital Crossroads, said in an email in mid-September. "They have been meeting with [Roberts] individually to share their insights on equity and inclusion for the region to better inform her understanding of our community.
"In the next couple of months, Kuma and her team will be distributing a survey across the region to collect more data about the health of our community in regards to equity," Samuelson said.
"From there, Kuma will be identifying key areas for the Collective to focus its efforts and determining metrics for those areas. In the meantime, the Collective is meeting monthly to support Kuma's work and to build the group's capacity to provide leadership around the recommendations that Kuma puts forth."
After rebuilding from fire, Latino retailer still trying to build credit
Juan Piña and his wife, Martha, opened a small furniture store on East Grand Avenue in Des Moines 14 years ago after the family of four moved from Los Angeles, where Juan was self-employed as a real estate agent.
The couple, both naturalized U.S. citizens who emigrated from Mexico, have been working to build up their credit along with their inventory of furniture at Grand Avenue Furniture & Mattress, located at 1944 E. Grand Ave.
The couple experienced a significant setback in November 2016 when their retail showroom burned in an early-morning fire. They are nearing the second anniversary of their reopening after fully rebuilding and renovating the showroom, after continuing to operate from their next-door warehouse while they rebuilt.
"It took us three years to get the building back open again," Piña said, "dealing with insurance back and forth, and with the city because everything was brand-new and we had to comply with all the new codes. … I did a lot of the work myself — I learned a lot of construction."
With the remodeling, they were able to install more display windows to provide better visibility of products from the street. Additionally, the couple spotted a business opportunity to sell hard-to-find charro (Mexican cowboy) clothing and accessories, which they import from their native country — with many of those outfits being used by the Mexican riders in the annual Iowa State Fair parade. Among the unique items they carry are hand-stitched sombreros and cowboy boots, as well as Mexican-made spurs and saddles.
In the process of rebuilding from the fire, they were able to obtain a construction loan from Earlham Savings Bank. "We established a good relationship with them and I was able to open a line of credit with them, and that helped us quite a bit to get inventory."
The business was just regaining momentum after a few months back in the new showroom when the pandemic hit, and they were forced to shut down for about six weeks. They didn't qualify for the Paycheck Protection Program because they didn't really have a payroll with just the two of them. However, they did get an economic impact loan that helped them to get current on their bills and to purchase more inventory.
"It's quite a problem to get inventory," Piña said. "The warehouses probably only have 30% [of normal stock due to pandemic-related shortages] so we're just trying to build inventory from whatever they have. … We try to sell what we have in stock because it makes people happier that they can get their furniture sooner. Otherwise, a lot of stuff is three or six months or even a year."
In the past year Piña received an email from the Small Business Administration that said he may be able to qualify for a larger SBA loan, but he was turned down after applying. "I was really hoping to get it — it will help me get more stability financially," he said. "The line of credit I got through the bank was good because it helped us get more buying power so that whenever supplies are available, we can get them."
Facebook Notice for EU! You need to login to view and post FB Comments!