Financial Plus president reflects on changing world of credit unions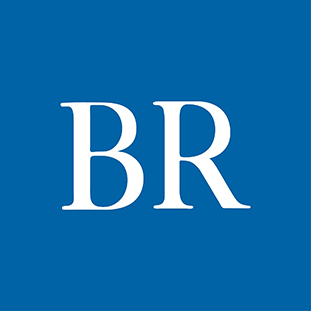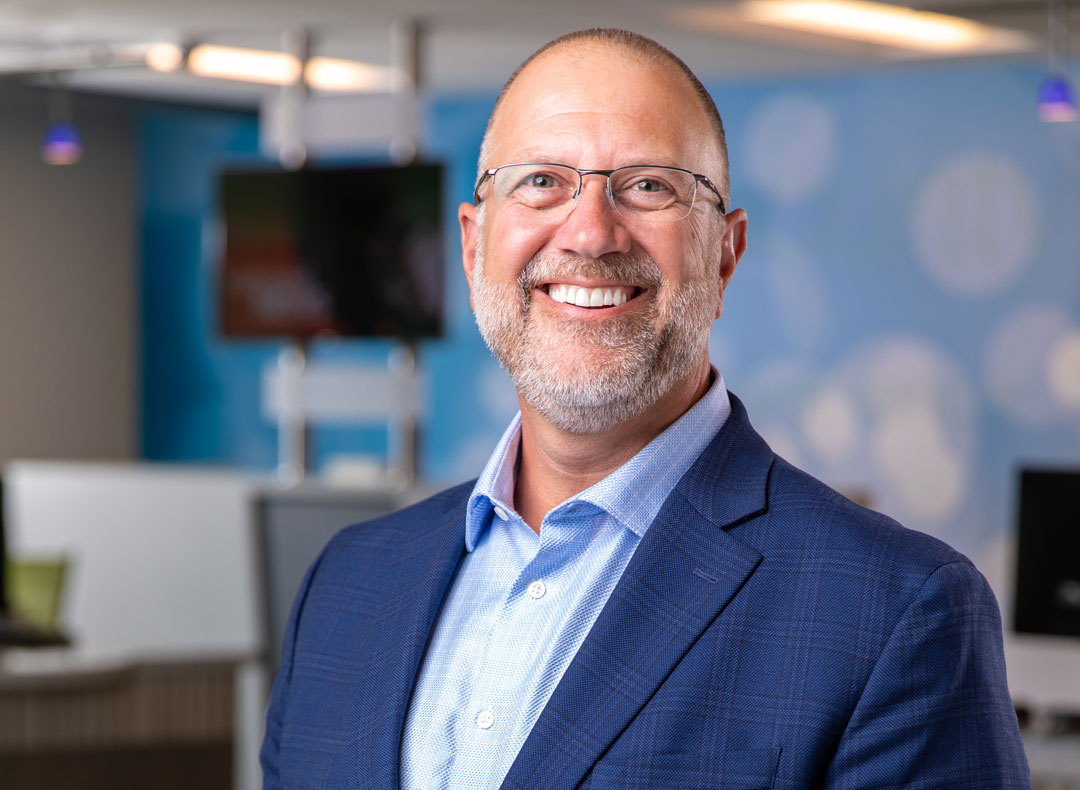 As the landscape for financial health has evolved to emphasize technology and digital investment opportunities, the mission of credit unions remains the same.
That is the assurance Dave Cale offers to members of Financial Plus Credit Union. The president and CEO has worked within an ever-changing landscape for more than 30 years.
He saw the number of credit unions in Iowa drastically shrink. He helped keep his organization steady while so many financial institutions struggled through the 2008 mortgage crisis. He continues to learn alongside many of his cohorts about cryptocurrency and other digital assets that have experienced a rise and fall in recent years.
Cale has done a little bit of everything since being hired at Financial Plus in 1992, learning as he went. He understood financial institutions well, but did not know what the cooperative structure that credit unions operate on really meant.
By 1995, the picture was becoming more clear and his passion for the mission of credit unions had grown. He was promoted to operations manager and later became the vice president of finance in 1998. In 2009, Cale became the CEO.
"As I've seen the mission prove out, the value proposition, I'm drinking the Kool-Aid now and really believe in it," he said.
Unlike other financial institutions that operate in the best interest of shareholder profits, the cooperative structure operates in the best interest of its account holders – its members, he said. That means rates and fees are not hiked to increase profits. Members' voices are heard.
When Cale became vice president of finance in 1998, there were 196 credit unions in Iowa, nearly three times as many as today. Like today, most were state-chartered, falling under the oversight of the Iowa Department of Credit Unions.
Credit Unions adapted to the times, just like community banks and larger national banks. More customers – or in the case of credit unions, members – began monitoring their accounts and applying for services online. Then came the capability to do it all on a mobile device, including making deposits and transfers. To make these services work seamlessly for users, the banking system needed to adhere to stringent regulations ensuring the security and integrity of its institutions.
Secure and safe has remained a theme for the credit union, Cale said. It was these qualities that allowed cooperatives like Financial Plus to continue to provide peace of mind to its members throughout the 2008 recession.
Financial Plus was affected, yes, but it was also positioned to ensure that it continued to operate in a healthy standing that alleviated the fear and stress that many national banks were experiencing. When Regency Homes shuttered in 2008, and the Michaels Landing development was slowed, Financial Plus had enough other real estate owned that it could avoid significant losses.
Meanwhile, it took on record deposits as consumers moved their services to organizations that operated under more fiscally conservative investment practices.
"For our struggling mortgage members, we offered loan modifications to keep them in their homes," Cale said. "But again, we didn't put members into creatively financed mortgages such as short-term balloons or high-rate variable loans."
Financial Plus Credit Union did not receive any government bailout funding throughout the 2008 financial crisis.
Since the crisis, the complexity of credit union operations has ramped up quickly. The mortgage crisis exposed the need to increase regulation across the entire banking industry. The sheer number of credit unions has gotten smaller largely due to mergers and acquisitions. Credit unions are also offering an even wider variety of financial products and services, targeting wealth management, insurance and small business lending with increased expertise.
At the doorstep of another financially tumultuous time, credit unions like Financial Plus are again working to soar above the storm. In fact, Cale said he is not hearing much of a financial crisis in the Midwest banking community. Account delinquencies remain low and members have not been sounding the alarm.
Credit unions vastly differ from a bank like Silicon Valley Bank or Signature Bank, which both collapsed under heavy losses this year. SVB particularly served a niche client base and was a leader in cryptocurrency services. When the tech industry squeezed and crypto exchanges like FTX fell, that bank was disproportionately affected. Also, more than 90% of its deposits were uninsured.
Only about 5% of Financial Plus' deposit base is uninsured.
The future lies with the financial technology industry, digital assets and data security, according to Cale. These will be the three "hot button" issues that will be the focus of conferences and seminars for banking professionals.
In light of the turbulence digital assets have been under, Cale said he expects federal regulations to focus on getting a grip on what has been the "Wild West" to this point.
"How can we take it from the Wild West gold rush to more standardized and somewhat regulated?" he said.
Cale has served the industry at large in several capacities throughout his career. He has been a member and chairperson for the Iowa Credit Union League and serves on the advocacy committee; is a member of Community Business Lenders, Iowa Credit Union Executive Society and Shazam Network; and has worked with the Iowa Division of Credit Unions and the National Credit Union Association.
With all his experience, Cale is motivated to continue learning about the business and how it can better serve members, including a younger member base.
"Younger people want to be involved with an institution that cares about them and provides value back to the community, versus one where they're just considered a number," he said. "When I belong to a credit union, they get to know my family and my goals and help me make financial decisions that match those. It means something to them."
Facebook Notice for EU! You need to login to view and post FB Comments!