Five-story, 169-unit apartment structure, and Grimes library among 33 new projects issued building permits in June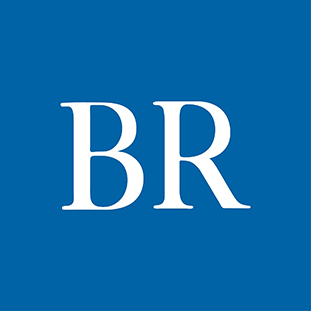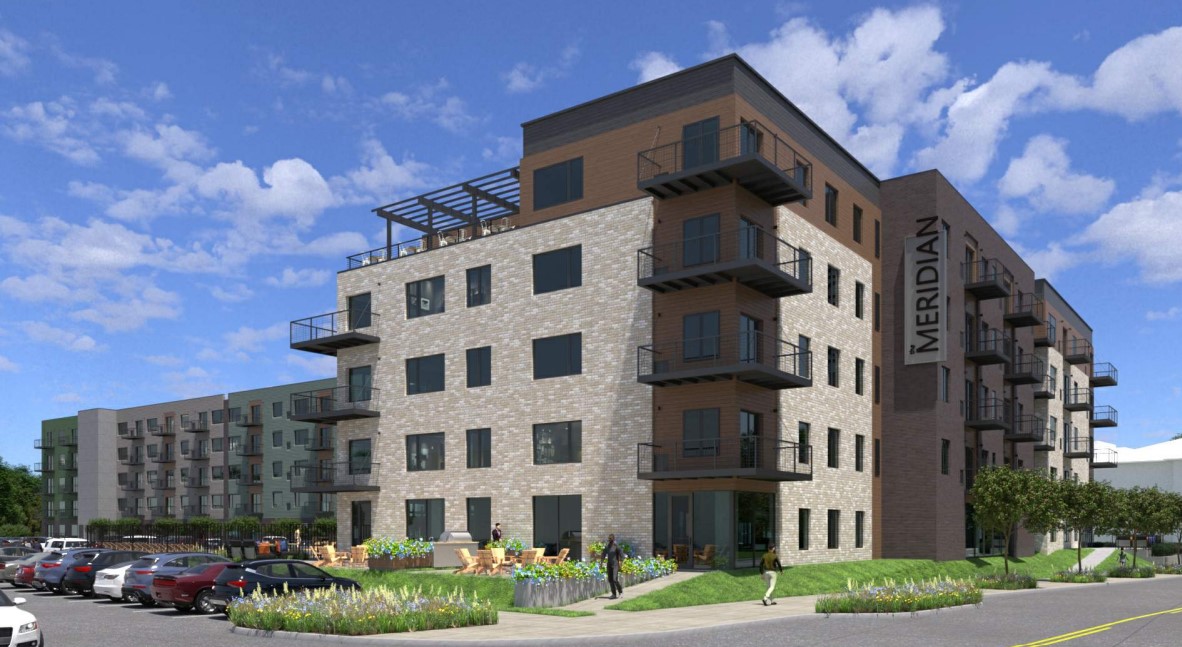 A building permit valued at over $39.1 million was issued in June for an apartment project at 425 S.W. 11th St., south of downtown Des Moines. Architectural rendering by Simonson & Associates LLC
Building permits were issued in June for 33 new commercial projects including a 169-unit apartment building south of downtown Des Moines and the Grimes public library, a review shows.

The value of new permits issued totals more than $210.1 million.

Between Jan. 1 and June 30, 124 new commercial building permits valued at more than $800.3 million were issued by 13 area communities and Polk County.

During the same period in 2021, 98 new commercial building permits valued at $1.04 billion were issued. Among the permits for new project issued in the first six months of 2021 was one valued at over $273.5 million for Microsoft Corp.'s Osmium data center project in West Des Moines.

Highlights from June's commercial building permit review include:

• A permit valued at over $39.1 million for the construction of a five-story, 169-unit apartment building at 425 S.W. 11th St., south of downtown Des Moines. The project by Minneapolis-based developer Sherman Associates has been planned for more than a year. Amenities include a swimming pool, dog park and 82 underground parking spaces and 78 surface parking spaces. A rooftop terrace also is included.
• A permit valued at $6.5 million for the construction of a 22,300-square-foot public library in Grimes. City officials began planning the project in 2018, according to information on the city's website. The new library at 200 N.E. Beaverbrooke Blvd. will include "more space for work, study and collaboration as well as more social, programming, and play spaces," according to the website. The project is being paid for from the city's general operating fund, local option sales and service tax proceeds, grants and private donations. Construction is expected to be completed in June 2023.

• A permit valued at $4.1 million for tenant improvements at the Ruan Center, 666 Grand Ave. According to Bankers Trust CEO and president Don Coffin, the bank is remodeling two floors "one existing, one new to us to modernize the workspaces and enable more collaboration among team members." In addition, a large training room is being added to a floor Bankers Trust currently occupies. The training room will "provide a new, expanded space for us to hold professional development and trainings, employee events and larger meetings onsite," Coffin wrote in an email." Bankers Trust will continue operating a retail branch on the skywalk level of the Ruan Center but is vacating its spaces on the first and second floors "in favor of moving teams closer to others occupied by Bankers Trust." Renovations are expected to be completed by spring 2023.
Commercial building permits issued in June

Building permits were issued for 33 new commercial projects in June by area communities. The value of the new permits totaled more than $210.1 million, a review shows.

To find out what commercial building permits were issued for new projects as well as others valued at $250,000 or more, click here. To view a spreadsheet that includes the commercial building permit information, click here.

You can also view commercial building permits issued in 2021 by clicking here.
Facebook Notice for EU! You need to login to view and post FB Comments!