Food Bank of Iowa, Amazon forge food rescue partnership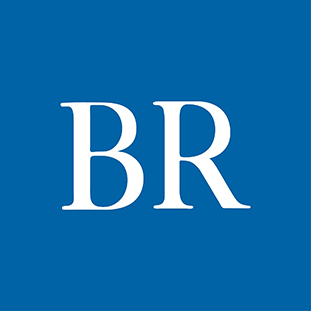 The Food Bank of Iowa is partnering with Amazon's new fulfillment center in Bondurant to rescue food that is unsaleable but otherwise safe for human consumption.

The first food rescue donation from Amazon, valued at more than $30,000, was received on Feb. 26. That was about 5,400 pounds of food.

Among the most coveted items included in the donation was a shipment of baby formula.

"The high point, the absolute delight in the delivery, was the baby formula," said Michelle Book, CEO of the Food Bank of Iowa, which serves 55 counties in the state. "Baby formula is very expensive. It's not something we generally are able to stock; we don't get a lot of donations of baby formula. So when we opened the truck and saw baby formula, there were shouts of joy. That will go out the door quickly."

Other items in the shipment were snack bars, juice, canned food, rice, pasta and household cleaning products, among other items.

"We are absolutely thrilled with this partnership," Book said.

Food rescue can happen when a retailer or distributor has items that may have been damaged in transportation, items that aren't selling or those that may be approaching an expiration date. It can also include packages that make it onto store shelves but aren't sold because a box or can has been dented and finicky shoppers don't buy it. But despite the blemishes the products are safe for consumption, Book said.

"We have to meet very rigorous food safety standards, so we are very careful when we accept any donated product to make sure that that product is still safe for consumption," she said. "We check each and every item that is donated to us."

Book said she anticipates the volume of products collected through Amazon will only increase. She also expects to see an increase in the frequency of donations, she said.

Initially, the Food Bank of Iowa collects the donations every other Friday, but Book said she expects that to increase to weekly collections as the partnership grows.

"I think we're just getting started here," Book said. "I think we'll get to a point … as we get to know one another and they understand the kinds of things we can take and quickly distribute to food-insecure Iowans and other Iowans in need, and they work within their organization, I think there'll be much more coming our way in the future."

Brent Hagan, site leader at Amazon's Bondurant fulfillment center, said the company leverages its scale to make investments in communities where it is located.

"We are proud to work with the Food Bank of Iowa to get meals to doorsteps of people in need across the state," Hagen said in a news release.

Book said the Amazon partnership will help the Food Bank of Iowa make up ground in the decreased food donations that have been seen during the coronavirus pandemic.

"Prior to COVID, about 50% of the food we distributed was donated, and today about 42% of a much larger volume of food that we're distributing is donated. So we need to make up ground in this area of wholesale and retail donations, and Amazon is going to help us do that."

Iowa Stops Hunger is a yearlong Business Publications Corp. initiative to bring awareness and action to food insecurity in Iowa. Read additional stories on Iowastopshunger.com.
Facebook Notice for EU! You need to login to view and post FB Comments!