Franklin school project faces an uncertain future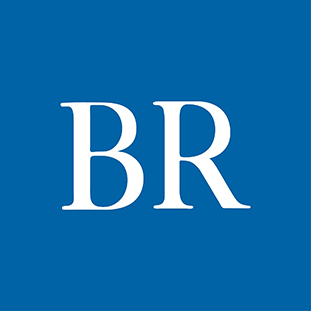 Concerns by at least four Des Moines City Council members about a proposal to transform a former west-side school into an entertainment venue have the potential to quash the $8 million project, the project's developer said.
City Councilman Chris Coleman, in an interview with the Business Record, said he is worried that events will frequently be held at the former Franklin Junior High School site that last into the early morning hours and are disruptive to the neighborhood.
"That is a situation I could not accept," he said.
Coleman said he has asked that restrictions be placed on the rezoning request of the 12-acre site that would prohibit bars from being open until 2 a.m. and that limitations be placed on the frequency of events that can be held at the venue.
"I don't intend to approve [the rezoning request] unless it gets amended," Coleman said.
Des Moines-area developer Jeff Young wants to put a boutique hotel; a micro-brewery; one or two restaurants; one or two bars or taverns; a cafe; an outdoor movie venue; up to six auditoriums with seating for between 100 and 4,000 people; and meeting, office and retail space.
If the council wants to limit the operation hours of restaurants or bars, "that's probably not something I'm going to be willing to do," Young said. "If need be, I'll take the building back to its tax-exempt status and operate it as a church. I need to find a way to keep it afloat."
Young bought the building in early 2018 for $2 million; earlier this year We Can Build It LLC, controlled by Young, obtained a $10 million mortgage, county records show.
The building housed Franklin Junior High School from 1951 until its closing in 1979. First Federated Church bought the property in 1980, and in 1987 added a 4,000-seat sanctuary. For a time, Des Moines Christian School operated at the site as well. The school moved to Urbandale; the church, now the Mission Church, is also in Urbandale.
Young said he doesn't plan on holding events that will disrupt the neighborhood. Still, he said, "I have to be able to generate revenue."
When concerts similar to one held at the site last weekend are over, event-goers typically want to eat or get a drink, he said. "It would be nice to capture those dollars."
Young said the property is already providing revenue for the city.
About six months after Young bought the building, he began paying property taxes on it. For the 2019-20 fiscal year, more than $86,000 in property taxes will be due, a little more than a third of which go to the city of Des Moines, county records show.
The Des Moines City Council at its meeting on Monday is scheduled to hold a public hearing on Young's request to rezone the property from a limited neighborhood retail commercial district to a planned unit development. At least six members must approve the request because more than 20% of nearby property owners oppose the project.
Getting to that number may be difficult.
In addition to Coleman, three other council members have concerns about the project.
Council member Bill Gray, in an email, wrote that he's "working through some issues" on the project. Gray represents the area in which the project is located and previously has said he would recuse himself from the vote. Councilman Joe Gatto, in an email, wrote that he has "some unanswered questions before I can support it." Councilwoman Linda Westergaard wrote in an email that she'll decide on Monday whether to support the project after hearing from the Young and residents.
Council members Connie Boesen and Josh Mandelbaum both support the project.
"It's a forward-thinking project," Boesen said. "It's putting property back on the tax rolls. He's not asking the city for help, and concepts like this have worked in other cities."
Mayor Frank Cownie did not respond to a request for comment.
The Plan and Zoning Commission on April 22 unanimously approved the rezoning with certain conditions, including ensuring that lighting didn't shine on neighboring properties, utilities were placed underground, and trash receptacles were placed around the property.
The planning commission received 16 written comments about the project, nine of which opposed it. In addition, 21 people spoke during the meeting, including six who were in opposition.
The city has received additional communication from the public since the commission's meeting, but as of press time officials could not immediately provide the number of emails or letters.
Also, no attachments about additional communication were provided in the council agenda packet.
Coleman and Larry James Jr., Young's attorney, have discussed limiting the use of the large auditorium and ensuring outdoor noise doesn't exceed the city's noise ordinance, a representative for Young said. Discussions also included the number of liquor licenses that would be required.
"No one has talked to me about limiting the times [different venues] could be open," Young said.
Facebook Notice for EU! You need to login to view and post FB Comments!