Two questions for CRE pros: Where do we stand and where are we headed?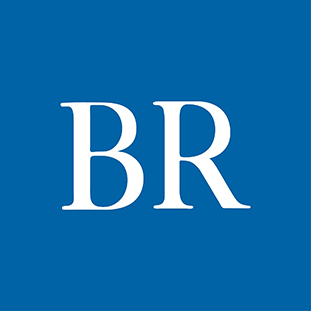 Entering the fourth quarter, the commercial real estate market seems to be humming right along, with vacant office space slowly finding new tenants, two brand-spanking-new office buildings completed in West Des Moines and downtown Des Moines celebrating an embarrassment of riches with renovations, new construction and proposals for glitzy new buildings to replace dowdy parking ramps.
Even so, the number of deals in excess of $1 million was down slightly through Sept. 30 when compared with the first three quarters of last year, with 89 transactions adding up to $256 million this year as opposed to 102 deals totaling $331 million through the third quarter of 2014.
Those numbers are a reflection of sensible Greater Des Moines underwriting standards rather than a lack of interest in the market, said Kyle Gamble, senior vice president and managing director of CBRE|Hubbell Commercial.
"We don't have the irrational exuberance that we had in 2006 and 2007," he said.
Gamble was among commercial real estate professionals contacted recently by the Business Record for a quick survey of their impressions of where the market stands and where it is headed in 2016.
Here are their comments:
Kevin Crowley
manager of Iowa Realty Commercial

Crowley said the pace of activity in the commercial real estate market slowed at the end of the second quarter and into the third quarter, and he expects a slow but stable pace going into 2016.
"While the market is not as hot as the beginning of the year, all the vital signs are stable for growth throughout the Greater Des Moines area," he said. "My crystal ball looks like the market will absorb the large numbers of apartments and housing projects coming online in 2016 and 2017."
Crowley said construction costs could the be the governor that controls the speed of new office buildings that are being delivered to the market.
"As existing and new projects are absorbed, vacancies in office space will continue to decline. The industrial market is also steady. However, with the agricultural slowdown, I expect that the industrial market, with low vacancy at 4 percent, will slowly absorb as we see various business growth surrounding manufacturing and supply distribution. We have seen a wide disparity between second-generation space and new construction," he said.
Crowley said retail will expand in West Des Moines, Altoona and Ankeny.
"The national retailers follow the demographic spending trends and household incomes," he said. "National large-box users continue to evolve to the market. So while I don't see the same velocity that we enjoyed in 2014 and 2015, we will see a stable market driven by solid market fundamentals."
Kyle Gamble
senior vice president and managing director of CBRE|Hubbell Commercial

Gamble is not so much surprised by the level of commercial real estate activity around Greater Des Moines as he is impressed, especially by projects underway and proposed for downtown.
"I lived downtown for six years in the late 1990s, and the difference in what it is like today and when I moved out is just unbelievable," he said. "I think it's a great thing for the community."
He points to Hubbell Realty Co.'s development east of the Des Moines River in the what is called the Bridge District, Kum & Go LC's plans for a unique headquarters building in the Western Gateway and a multitude of projects in the East Village.
And don't forget the extension of Martin Luther King Jr. Parkway to Southeast 14th Street, which he said will "spur more development."
"It was a great to see Kemin (Industries Inc.) make an investment in that area. I think it's just the tip of the iceberg," Gamble said.
Though some commercial real estate professionals are concerned that rising construction costs and a shrinking pool of skilled construction workers could slow development, Gamble said they are typical of a growth cycle.
"For our stable spot in the world, the economy seems to be moving along just fine," he said.
Leasing activity is strong in all sectors of the market, Gamble said, and he expects to see more development in the industrial and retail sectors.
As for 2016? "It's going to be good," he said.
Jackie Johansen
head of acquisitions for R&R Equity Partners and president of CREW Iowa (Commercial Real Estate Women)

Jackie Johansen said low vacancy rates and at least one event abroad impact the local demand for industrial space.
"National transit experts predict the improvements to the Panama Canal should increase the flow of product along Interstate 80 and Interstate 35, which will continue to drive demand for warehouse and cross-docking facilities in Des Moines," she said.
That growth, which includes more than 1 million square feet of new industrial space under construction in Greater Des Moines, "is bringing new investors and developers to the market," Johansen said.
The industrial market will continue to thrive next year, she said.
"The multifamily market speaks for itself, with new space being constructed and existing downtown towers and warehouses being repurposed. … Downtown Des Moines and West Des Moines are seeing spikes in the number of apartment buildings at a variety of price points, from tax credit complexes to rents of more than $1.50 per square foot. Like the industrial segment, this multifamily demand is bringing new investors and developers to Des Moines," Johansen said.
Both Urbandale and Johnston are exploring ways to broaden their housing markets, she said.
The office market has experienced a steady amount of supply and a slow reduction of vacancies.
"There is no shortage of land to be used for office development across the metro, such as Paragon Office Park in Urbandale, Country Club Village in West Des Moines, Kettlestone in Waukee and Prairie Trail in Ankeny," she said. "Urbandale is providing incentives for development along the Douglas Avenue corridor to attract businesses and developers."
Johansen predicts slow growth in the development of speculative office space next year.
Scott Berry
vice president and commercial real estate agent at Stanbrough Realty Co.

Berry pointed out that commercial real estate is a "trailing indicator" that typically lags the overall economy by 18 to 24 months.
"Right now, we are experiencing some of the euphoria that the whole country was experiencing a year and a half to two years ago," he said.
That means times are good in Greater Des Moines.
"I can't remember a time when there was more general activity, at least since the 'crash' of a few years back," Berry said. "Everywhere one looks, there is new and optimistic activity, whether it's along Ingersoll Avenue, where there is scarcely any place for the trendy new retailer or restaurant to even consider, or out west in the 'hot' areas near Jordan Creek Town Center.
"I know that we're all doing more business at Stanbrough Realty than we were a year ago, and looking on the horizon, it looks like it will continue."
The potential for an increase in interest rates is of concern, "but since there hasn't been any definitive change, that really hasn't affected commercial real estate much except to bolster confidence that lower interest rates have the double boost of cheaper money for development and better positioning of commercial real estate for investors," he said.
Though all sectors of the market have experienced increased activity, the strongest is industrial/manufacturing property. Berry said his company has several potential buyers and the possibility of bidding war for a single property that might net a sale above the list price.
"Equally impressive is the market for retail property," Berry said. In some areas of Greater Des Moines, triple net leases are being signed in the range of $26 to $28 per square foot.
"Prospective tenants aren't batting an eye at that and are projecting strong profitability even with these rates," he said. "Overall we see a very strong 2016 in commercial real estate in Des Moines."