Gabus plans to bring something unique to Grimes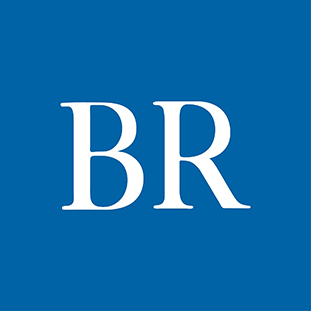 For land developers, it's always in the mind's eye.
Gene Gabus can ponder 400 acres of what today is frozen farmland in Grimes and fill his view with restaurants, condominiums, single-family houses and apartments, waterways, lakes and children riding their bicycles to nearby elementary schools along bike trails.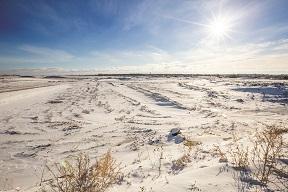 "It's not going to change Grimes, but it's going to bring Grimes something they've never had," he said.
The Gabus name is more obviously connected with successful auto dealerships. But Gabus residential developments have sprung up in Van Meter and Grimes already, and in time, Gene Gabus hopes to get sewers and streets built to prepare for development near 72nd Street in Pleasant Hill.
Over the next four or five years, he plans to watch as more than 400 acres west of Highway 141 is converted to the
Heritage of Grimes
, where builders could provide rooftops for an estimated 4,500 new residents, national restaurant chains will build among locally owned eateries, and residents will gather at a park, stroll along pedestrian and bike trails and dip fishing lines in lakes.
For now, it's all on paper, but it has been in Gabus' mind for nearly a decade and in the planning stages for the last two years. In May, construction should begin on a street that will bisect the development and empty onto a new interchange at Highway 141. When it is finished in June, it will provide a pathway to construction.
Builders already are showing a keen interest.
"I'm excited about it. It's going to be a neat project," said Hannah Inman. She owns the KDC Built homebuilding company with her husband, Mike. Their firm plans to construct two townhomes that will fit in with architectural covenants. That means the townhomes will be a combination of "prairie style and farmhouse revival."
Gabus said he had other signature developments in mind when dreaming up the plans for Heritage at Grimes, namely Village of Ponderosa in West Des Moines and Prairie Trail in Ankeny.
Plans call for a town center and a memorial park for veterans. The northern section of the property, with its stand of oak and hickory trees, would make for estate-style lots, he said.
The existing waterways that snaked through farm fields — the property is a combination of four farms that have been bought over the last 25 years — will remain and be used as part of a stormwater collection system that will return filtered water to a nearby stream. A $2 million bridge will carry a boulevard that will run east and west through the property over the creek. A bike trail will be built under the bridge so children won't have to cross the busy street on their way to school. The Dallas Center-Grimes Community School District plans an elementary school at Heritage at Grimes.
Waterways and lakes will take cover 75 to 80 acres of the development, Gabus said.
"It took two years to figure out where the water is going to go, what we have to put in place to store the water when we have torrential downpours and keep everything out of the flood plain," he said.
The property also breaks down into 520 housing lots, 30 acres of apartments and 22 acres of for-sale condominiums.
"It makes for a good, complete community," Gabus said.
He hopes Heritage at Grimes will generate enough rooftops "to get the big grocery store to move to Grimes," he said.
He recently hired Mary Jo Meister to provide marketing services. She has some experience with large developments, having worked for several years with DRA Properties LC in marketing Prairie Trail. She enjoys working on big ideas.

"I give it all back to the developers," she said. "It's their vision. The idea that you can start from an idea and a bare piece of ground and make it relevant to how we live today, it's a passion. I just need to tell their story."