Get an idea of a developer's dreams for Franklin Junior High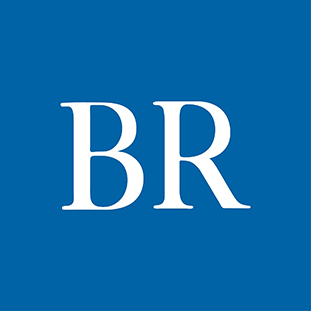 Chances are Jeff Young has done a little bit of everything that has led him to own a 1950s schoolhouse where three Des Moines neighborhoods come together at 48th Street and Franklin Avenue.

Leading to this point in his career are stints as a grocery store manager and purchaser — he is a big fan of Hy-Vee Inc.'s management philosophy, by the way — homebuilder and house rehabber. The name of his company, We Can Build It, says it all. If Young builds a house, he is digging the basement, pouring the driveway, framing the walls, finishing the interior.

He is a fan of classic cars and spine-riveting motorcycles. His preferred dress consists of a ball cap, T-shirt, shorts and tennis shoes. Why else leave a career where you're working with your head managing multiple business operations under one roof, as is the case with a contemporary Hy-Vee, for a career working with your hands?

He's still using his head. Young parlayed a nice profit from buying and selling the historic Midland Building downtown. His banker warned him that buying the property could unravel his business and finances. It didn't. Young currently owns what apparently everyone other than Young calls the Bank of America building at Sixth and Locust streets in downtown Des Moines. (As with many things in his life, Young has a good and convincing story to tell about his aversion to the name. We'll save that for another time. Besides, he might have a buyer for that property as well.)

These days, Young wants his mind clear to focus on the future of Franklin Junior High, a real estate deal that he entered reluctantly. "What was I going to do with an old schoolhouse?" he said.

Young hosted the Facebook Community Connect event at the school in early June, and on Thursday he plans to open the doors from 5 to 8 p.m. to the neighborhoods and the curious to give them some idea of what he has planned.

Young signed a contract in March to buy the property for $2 million after making "eight or nine" trips to the Pacific Northwest to visit former schoolhouses, hotels, theaters, houses of ill repute (yes, those) that have been restored and returned to prospering businesses by the McMenamins, a family operation that started converting old properties in the 1990s — the company also is one of the nation's largest craft brewers and at present count has 65 bars, restaurants, performance halls and hotels all serving as community hubs and attractions to travelers.

With Franklin Junior High he has a property with two gymnasiums — one for boys and one for girls — a cafeteria, two auditoriums and countless classrooms and offices scattered over 213,269 square feet on 12 acres of land.

The possibilities, as Young will tell you, are endless. The school itself was built in 1948 and has been well-preserved. Young has little desire to replace its terrazzo-tile floors. The blackboards look as though they were installed yesterday.

The school closed in 1979 and was sold to First Federated Church, which rented space to Des Moines Christian School. First Federated proved to be a good steward of the property and in the mid-1980s built an addition that included a 4,800-seat auditorium. Both the school and the church, now called the Mission Church, have relocated to Urbandale.

Young plans to spend about $8 million on renovations, and he wants to seek historic designation for the property.

His plans call for a boutique hotel on the second floor of the old school, restaurants — the oven in the kitchen for the old cafeteria still works — unique bars, office space. A Montessori school currently operates out of a portion of the school.

Young is engaged in community relations, too. He doesn't want any surprises for the residents of the Merle Hay, Beaverdale and Waveland neighborhoods that meet at 48th and Franklin.

Just returning the property to the tax roles will be a huge benefit to the city, he points out. Estimates are that an $8 million renovation would result in property taxes of at least $120,000 a year.

The project, Young said, will create a gathering place for all of Greater Des Moines.
Facebook Notice for EU! You need to login to view and post FB Comments!