Glen Oaks Country Club, golf course sold to Florida group
Glen Oaks 'is a gem,' new owner says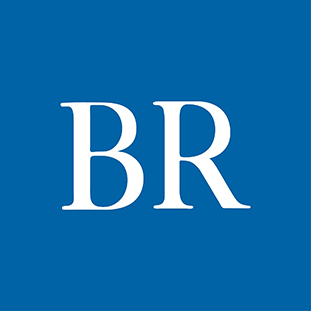 Glen Oaks Country Club and its championship golf course have been sold to a Florida group that owns and operates upscale golf and country clubs across the United States, the club's former and new owners told the Business Record.

Concert Golf Partners, headquartered in Lake Mary, Fla., finalized the purchase of Glen Oaks on Dec. 30. Concert Golf Partners' CEO and one of Glen Oaks' previous owners declined to disclose the purchase price. Documents on the transaction were not yet available from the Polk County recorder.

"We really didn't set out to sell Glen Oaks," Mark Oman, one of Glen Oak's prior owners, said. "We didn't have an exit strategy. We'd been approached by Concert Golf a couple years ago about selling, but we didn't think the time was right. Last winter one of our partners [Bob Pulver] met with them, and for a variety of reasons we thought the timing was right.

"We had accomplished the goals that we set out to accomplish, and, quite frankly, none of us were getting any younger."

Oman with other local investors purchased Glen Oaks Country Club and golf course in October 2010 from West Bank, which had acquired the property at a sheriff's sale after the club and homeowners' association defaulted on a loan. The investment group included Mark and Jill Oman, Ron and Ruth Pearson, and Robert and Deb Pulver, all of whom lived in Glen Oaks, a gated West Des Moines community that was developed in the early 1990s.

Mark Oman is a retired Wells Fargo executive and former chair of the Greater Des Moines Partnership; Ron Pearson is the former chairman, CEO and president of Hy-Vee Inc.; and Robert Pulver was the founder of All-State Industries, of which he was CEO for 45 years. Pulver died last August.

When the local investment group bought Glen Oaks, the club had 475 members, according to information released in 2010 about the group's $4.6 million acquisition.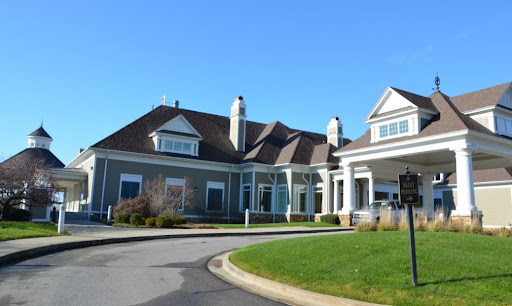 Glen Oaks, located west of Interstate Highway 35 between Grand Avenue and Mills Civic Parkway, was developed in the early 1990s on more than 500 acres of farmland. The golf course was designed by award-winning golf architect Tom Fazio. The clubhouse was constructed in 1993; the course opened in July 1994.

At the time, the clubhouse and golf course were managed by its members through a rotating board of part-time volunteers. The group could not agree on the funding needed for capital improvements or a consistent vision for the club, according to a news release about the recent sale. Glen Oaks partnered with a golf management company but the arrangement failed to work out. Glen Oaks terminated its agreement with the company and repurchased the club.

During the Great Recession, the member-owned club lost members and defaulted on its bank loan.

"When we bought the club 11 years ago, there were concerns about the impact the club and golf course would have on the surrounding [residential] community," Oman said.

The ownership group modernized the clubhouse and its dining rooms. Space was created to better accommodate events such as weddings and parties. In addition, a new swimming pool complex was added and the golf course was refreshed, including adding new cart paths.

The owners did not assess members for the renovations, nor did they take money out of the club to pay for the improvements, according to the news release.

Membership at Glen Oaks is currently at record levels and there is a waitlist of people who want to join the club, according to an email the club's prior owners sent to members in late November. "2021 will be a record year for club events and revenue, the Glen Oaks community is a vibrant and sought-after neighborhood, and Glen Oaks Country Club is recognized as a top workplace in the Des Moines area," the owners wrote in the email.

The 145-acre Glen Oaks country club and golf course property was valued at just over $5 million in 2021, according to the Polk County assessor. The gated community's 448 parcels with single-family houses, townhouses or condominium units built on them have an assessed valuation of $275.5 million.

Oman said the investment group thoroughly researched Concert Golf Partners before agreeing to sell the club.

"They value the uniqueness of each club and they want to preserve and build on that," he said. "They don't have a one-size-fits-all kind of franchise concept."

Peter Nanula, CEO of Concert Golf Partners, said Glen Oaks piqued the group's interest because of its "top-notch golf course, wonderful clubhouse and great country club amenities. …It's a gem."

Nanula said Concert Golf Partners will make some capital improvements to the property, including completing the project to add new golf cart paths along the course. Some improvements are also planned at the driving range, and an indoor golf simulator will be added. Some minor upgrades are also planned for the clubhouse, he said.

"We'll be infusing some capital into a club that's been very well taken care of by the prior owners and is in really good shape," Nanula said. "Our test [at Glen Oaks] is preserving and enhancing a little bit."
Facebook Notice for EU! You need to login to view and post FB Comments!