Global insurance industry could play a significant role in addressing climate change risks
As world leaders conclude U.N. climate summit, here's a synopsis of what's happening across the industry and in Iowa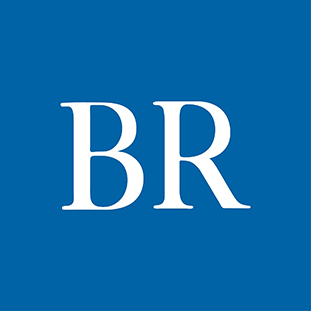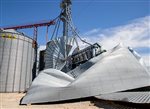 The global insurance and financial services industries were given a prominent seat at the table at the 2021 United Nations Climate Change Conference held Oct. 31 through Nov. 12 in Glasgow, Scotland. How will this shape the future of the insurance industry, and what does it mean for the insurers that are based in Iowa?
Representatives from 197 nations met to update rules on curtailing greenhouse gas emissions that were made under the original United Nations Framework Convention on Climate Change. There has been a Conference of Parties to the convention, or COP, every year since 1995.
Also known as COP26, this year's 26th annual conference was expected to be a key year following a postponement of the conference last year due to the pandemic. The first agreement to limit greenhouse gas emissions was the Kyoto Protocol, reached in 1997 in Kyoto, Japan.
The landmark conference follows a year in which the United States and many countries have experienced devastating severe weather events ranging from the historic derecho with hurricane-force winds that cut a path of destruction across Iowa, to wildfires in the West, flooding on both coasts and an increasing tempo of catastrophic severe weather events across the country. Across the globe, dangerous extreme heat and drought have become prevalent in some areas, as other locales that rarely had seen flooding are experiencing record rainfalls and massive flood destruction.
The industry's response
Ahead of the global conference, the insurance industry had already been discussing how to create a more climate-resilient future, according to Rowan Douglas, a principal with Willis Towers Watson. Douglas, who is based in London, leads the global risk management firm's Climate and Resilience Hub, which fields a team of about 100 climate change experts.
"Because building climate resilience is the product of many factors, insurance is not a silver-bullet solution," Douglas wrote in an August blog for the Insurance Development Forum. "But it is a necessary component because, when disaster strikes, the ability to rebuild lost homes, businesses, jobs and lives is central to any economic recovery."
Created in 2014, the Insurance Development Forum is a London-based public-private partnership led by the global insurance industry with support from international organizations. Its premise is that the role of insurance in the U.N.'s Sustainable Development Goals is that countries with greater penetration of insurance coverage have faster economic recoveries from disasters, and rebuild with greater resilience to future disasters.
"Through insurance, communal risks can be shared across public, private and mutual systems, via premiums, taxation and hybrid systems," wrote Douglas, who has chaired the IDF's operating committee since its inception. "With sound scientific principles, economic sustainability and transparency as the foundations, costs, payouts and incentives can be designed to support affordability, risk signaling, resilience and wider solidarity."
In June, more than 1,000 delegates from 90 countries met virtually for the Insurance Development Forum to discuss actions that the global insurance industry could take toward a more climate-resilient future.
The meetings included key leaders such as the managing director of the International Monetary Fund, the president of the World Bank and the United Nations special envoy for climate action and finance. In preparation for the Glasgow U.N. climate conference, they debated how the global insurance industry and the public sector could further work together to understand and manage climate risk and its related challenges, to build resilience for those most vulnerable to the effects of climate change.
Severe weather 'quickly becoming the new norm'
In Iowa, a panel of scientists from across the state recently discussed the latest conclusions of the U.N. Intergovernmental Panel on Climate Change. As reported by the Iowa Capital Dispatch in August, the experts say that the state faces great economic damage if Iowans don't begin to take significant actions.
"This report highlights the drastic impact climate change is having and will have in the future, in a thorough fashion," said Jennifer Zwagerman, director of Drake University's Agricultural Law Center. "Whether it makes more people recognize the concerns and start to take significant actions is debatable, unfortunately."
Zwagerman said Iowa is already seeing serious consequences, particularly in severe weather events that can no longer be considered unusual.
"They are quickly becoming the new norm, and this will have real economic impacts on the state," she said. "We need advocacy, a willingness to consider and accept change, and a recognition that this process is not cost-free. Understanding that this is not just a concern for future generations, but the present, is something we need to work on as well, as I am not sure that the majority accept that premise."
The Biden administration has attempted to mobilize an all-government strategy to address climate change since late January, under an executive order signed by President Joe Biden.
As stated in that executive order: "The scientific community has made clear that the scale and speed of necessary action is greater than previously believed. There is little time left to avoid setting the world on a dangerous, potentially catastrophic, climate trajectory. Responding to the climate crisis will require both significant short-term global reductions in greenhouse gas emissions and net-zero global emissions by mid-century or before."
Most recently, the Treasury Department's Financial Stability Oversight Council released a new report that for the first time identified climate change as an emerging and increasing threat to U.S. financial stability. The report includes more than 30 specific recommendations to U.S. financial regulators, laying out necessary actions to identify and address climate-related risks to the financial system and promote the resilience of the financial system to those risks.
The U.S. insurance industry is regulated on a state-by-state basis, so state insurance commissioners in each state are responsible for enforcing regulatory provisions enacted by each state's legislature.
The global nature of the effort is captured in a report issued in October by the Insurance Task Force, an initiative led by Lloyd's of London that was announced earlier this year by Great Britain's Prince Charles. The task force, made up of leading global insurers, is part of the Sustainable Markets Initiative, with the goal to "accelerate the pace of industry transitions towards a more resilient and sustainable future, putting Nature, People and Planet at the heart of global value creation."
The ITF, chaired by Lloyd's Chairman Bruce Carnegie-Brown, has committed to supporting the global transition through delivering five key initiatives in 2021 that will provide innovative new insurance products and services, and critical financial and risk management support across a number of industries and geographies to drive positive change.
"At such a crucial moment in time, the insurance industry has a once in a generation opportunity to support business, governments and economies with risk management solutions that enable brave action, climate innovation and critical decarbonisation activities," Carnegie-Brown wrote in an introduction to the "Sustainable Products and Services Showcase" report released in October.
"As risk managers, risk carriers and investors, insurance is a powerful enabler, providing innovative products and services to finance, manage and accelerate the decarbonisation of economies, as well as the growth of greener industry, greener transport and greener energy."
What's happening in Iowa?
In August, the Intergovernmental Panel on Climate Change, which is the United Nations body for assessing the science related to climate change, issued its newest report that found that scientists are observing unprecedented changes in the Earth's climate in every region and across the whole climate system.
As the report noted: "Many of the changes observed in the climate are unprecedented in thousands, if not hundreds of thousands of years, and some of the changes already set in motion — such as continued sea level rise — are irreversible over hundreds to thousands of years."
However, strong and sustained reductions in emissions of carbon dioxide (CO2) and other greenhouse gases would limit climate change. While benefits for air quality would come quickly, it could take 20 to 30 years to see global temperatures stabilize, according to the IPCC Working Group.
In Iowa, the Center for Global and Regional Environmental Research at the University of Iowa annually releases an Iowa Climate Statement. In the 2021 report recently issued, the organization highlighted the need for infrastructure investments by the state to increase resilience to severe weather events such as last year's derecho through electric grid improvements and utility-scale renewable energy projects.
Joe Bolkcom, the CGRER's outreach and community education director, pointed to the 2019 report, which highlighted increases in extreme heat projected by 2050, as particularly significant. The current greenhouse gas emissions growth rate is projected to triple Iowa's annual number of above-90-degree days in Iowa from the current 23 days to 67 extreme-heat days by midcentury, according to the report.
"Heat is going to be a much more prominent feature in Iowa than it has been," Bolkcom said. "Heatwaves are the deadliest of all disasters. It's something that I think we are not at all prepared for."
A 'precautionary principle'
Are more frequent, severe weather events in Iowa and around the country increasing awareness of climate change impacts? The answer likely is yes, said Richard Peter, an associate professor of finance at the University of Iowa's Tippie College of Business.
"From a psychological standpoint, it becomes something that people can relate to," said Peter, whose research focuses on consumer behavior, particularly as it relates to the insurance industry and how policyholders perceive risk. "If we have more severe weather events that are becoming more frequent, they might know somebody whose house was damaged by the derecho, for instance, or if they see the crop damage as they're driving, then these abstract topics become more relatable."
Peter, an award-winning researcher who moved from Germany in 2015 to join the UI faculty, noted that climate scientists have not yet developed an exact understanding of the related risks, so the potential consequences related to global warming are more a situation of uncertainty. "That makes it intrinsically difficult from both a consumer and insurance company standpoint to do long-term planning," he said. "A lot of [the impact] is hard to know with any accuracy."
One of the best research papers he has seen recently on the topic was published earlier this year by the Geneva Association, a Swiss-based think tank.
In 2020, at the request of its board of directors, the Geneva Association established an industry-led Task Force on Climate Change Risk Assessment for the Insurance Industry that involved global property/casualty and life and reinsurance companies. The task force provides principles-based guidance on climate-related financial disclosures based on climate-related risks, opportunities and scenario analysis.
Peter said that from his own research, "we found a lot of support in favor of the precautionary principle. That is, "in situations of heightened uncertainty, you should increase your investments to mitigate risks. I think there's a lot to saying [that] we should take it seriously now, and look at what we can do to create a more resilient world. There's going to be a lot of transition risk with [CO2 mitigation efforts] requiring significant changes in lifestyle that will affect people and businesses all over the globe.
"It seems to be a prudent approach to act sooner rather than later," he added. "So I'm all on board, based on some of the research I've done. So I'm going to do little things and hope they add up as more and more people join the cause."
What role should regulators play?
Iowa's insurance commissioner, Doug Ommen, said his primary role as insurance commissioner is to ensure the financial stability of Iowa's insurance companies and protect the interests of policyholders. To date, the Iowa Legislature has not passed any regulatory requirements related to addressing or reporting on climate change-related data, but if and when there are, he would follow those directives, Ommen said.
"Some of the things that are now being swept into 'climate change' are issues that we've been working on for a long time," he said. "I was in Missouri during the Joplin tornado [in 2011] — it was an F5 tornado and it wiped out most of Joplin. I'm not saying that the Joplin tornado had nothing to do with climate change or carbon — I don't know that. But I also know tornadoes have been an issue for us in this country for a long time. So under the general topic of resilience, that is a message that we have been preaching for a long time."
Through the annual Global Insurance Symposium hosted by the Iowa Insurance Division, Ommen has hosted experts on climate change and insurance in Des Moines for panel discussions. Last year, the symposium invited Rebekah Clement, who in September was promoted to sustainability director of Lloyd's of London. The company led an initiative known as the Sustainable Markets Initiative, which in October released a report showcasing efforts by leading global insurers in addressing climate changes through innovative products and services. (See information below)
In considering policy changes relative to climate change mitigation, sustainability issues have to be considered, Ommen said. A significant factor will be the transition risks if the United States and other countries dramatically curtail the use of fossil fuels, which remain central to the economy.
"When you make dramatic changes, and move quickly away from coal or move quickly away from natural gas, those [have] pretty significant impacts on people, irrespective of the issues associated with climate," he said. From the insurance industry perspective, ending the fossil-fuel economy abruptly would "have a really dramatic impact on the solvency of a lot of big institutions."
In 2010, the National Association of Insurance Commissioners membership adopted the Insurer Climate Risk Disclosure Survey as a way for state insurance regulators, insurance companies, investors and consumers to identify trends, vulnerabilities and best practices by collecting information about how companies assess and manage climate risk. Insurance departments in six states — California, Connecticut, Minnesota, New Mexico, New York and Washington — currently participate.
The survey's eight questions cover topics including climate risk governance, climate risk management, modeling and analytics, stakeholder engagement and greenhouse gas management. The 2018 survey results, the most current available, contain 1,245 individual company responses, representing 167 insurance groups and 321 individual companies. Together, the respondents capture roughly 70% of the U.S. insurance market.
Should Iowa adopt the disclosure survey and require it for Iowa-based insurers?
"We're watching the discussions closely on the issues surrounding the value of that type of report," Ommen said. "What I mean by that is we have companies that do business globally. And our view is that reporting along this line should be well thought-out. As we work through this, disclosure for investor purposes seems to make sense to me.
"[Regarding] disclosure for regulatory purposes, I don't view myself as the climate regulator. So to the degree that it's impacting investment, as a movement of capital, that makes more sense to me than a regulator-type disclosure for purposes of my review," Ommen said. "There may be differences of opinion across insurance regulators on that point."
Voluntary corporate disclosures
Globally, more than 13,000 companies across all industries, whose combined worth totals nearly two-thirds of worldwide market capitalization, disclosed their environmental data this year, a 37% increase from 2020, according to CDP. The not-for-profit charity, founded as the Carbon Disclosure Project, maintains a global disclosure system. More than 1,000 cities across the world now respond to the annual CDP questionnaire.
Des Moines-based Principal Financial Group has for many years been a leader in environmental, sustainability and governance efforts, and more recently has turned attention toward more closely to analyzing climate-related risks.
In January, Principal earned its eighth consecutive "Leadership" status for environmental stewardship from CDP, after receiving an A- rating on its 2020 CDP Climate Change Report.
The Leadership designation from CDP, which places Principal among the top 35% of all financial firms reviewed by CDP, is for organizations implementing current best practices in areas such as climate risk management, emissions reductions initiatives and standards, energy efficiency, and environmental governance.
Last year, Principal undertook its first climate risk scenario analysis on its real estate properties under management, and this year it is expanding its processes and procedures to implement climate risk scenario analysis for both physical and transitional risk at the enterprise level, according to a report posted on its website.
Kevin Farley, a 21-year veteran of Principal who worked for most of his career on the actuarial side of the business, two years ago became vice president of enterprise worksite services. In that position, Farley is part of a team that evaluates the environmental impact of Principal's owned and leased properties worldwide. Those include looking at a broad spectrum of CO2 emissions that result from the company's operations — from its office buildings and other properties around the world to its two corporate jets that are based in Des Moines for executive and board member travel.
The corporate real estate owned by Principal — approximately 4 million square feet — is a relatively small portion of the global footprint of Principal Global Investors' investment properties around the world, which total about 100 million square feet, Farley said. A separate team evaluates and reports on the investment properties for the company, he noted.
The risk analysis performed on Principal's properties extend in two dimensions, Farley said. "It's what [that building] does to the environment, but then it's also [looking at] what the environment or weather is doing to our assets, so it goes both ways."
The numbers point to a significant impact that one company that operates globally — let alone a global industry — can have.
"That's absolutely right," Farley said, "because obviously we have the money and we're investing it. So if we're looking for those types of investments that are environmentally conscious, environmentally friendly as the criteria for investment, we have certain investments that can't check that box anymore. Where is the money going then? It's going to those companies that are really demonstrating that, so there's a very direct tie there."
While there is definitely a demand by shareholders and investors for transparency by Principal related to ESG efforts, "it's not something that we feel like we are being forced to do," Farley said. "It's something that we should do because it's the right thing."
Increased climate risk and mitigation disclosure is also happening on the property-casualty side of the insurance industry.
In July, the American Property Casualty Insurance Association announced the adoption of Principles for Climate Change Reporting by its board of directors. The new reporting principles build on APCIA's Environmental Guiding Principles the association announced in December 2020.
"APCIA and our members are committed to reducing climate risk through mitigation and resiliency efforts," David Sampson, APCIA president and CEO, said in a statement in July. "Our industry's priority is keeping families, individuals, communities, and businesses safe by providing financial security, as well as protecting lives and property."
EMC takes 'proactive and pragmatic' approach
EMC Insurance Cos., a commercial property-casualty insurer based in Des Moines, broadly assesses climate-related risks both from a financial solvency perspective and through the lens of its internal environmental, sustainability and governance structure, said Meyer Lehman, executive vice president and chief finance and actuary officer for EMC.
"The thing that's most important for insurance companies is that we can keep the promises that we've made to our policyholders," he said. "And so the company for many years has had a process for watching out for places where we have a lot of policyholders all bunched together. Because if you have something like the derecho or even worse come through, the amount of losses that would be generated could be so large that it could potentially shut our doors. So we have a very rigorous process to watch for those concentrations, to make sure we don't get too big in any one space.
"The second part is more about protecting the year-over-year profit and loss," Lehman said. "And that's really more about the partnership we have with our communities and our policyholders. EMC is here to make sure that our policyholders are made whole when something bad happens."
EMC's Catastrophe Management Committee maintains oversight and guides strategy for these ongoing and evolving risks. That committee continually evaluates tools for catastrophe policy pricing and risk selection, along with purchasing reinsurance protection and continually diversifying its risk portfolio and geographic footprint, Lehman noted. Additionally, EMC has its own staff meteorologist who helps to provide a deeper understanding of the underlying assumptions. "This helps broaden our awareness beyond acute weather events to chronic climate shifts."
In regard to addressing climate change, EMC has focused on at least three areas, Lehman said, the first being attention to the environmental impact of its own corporate footprint. Among those efforts is constructing buildings with energy-efficient features and that use environmentally friendly components.
Second, EMC is engaging with a number of industrywide expert organizations that are analyzing the effects that climate change will have on weather patterns and catastrophic events.
For instance, Lehman said, some models show that the traditional "Tornado Alley" could be broadened to include some additional areas having more tornadoes, while the traditional Tornado Alley may have fewer devastating tornadoes. The coastal regions' risk exposure to storm surges is another area of focus. "We continue to watch [those risks] and proactively underwrite in that space, to make sure we don't collect too much [exposure] there," he said.
EMC tries to be both proactive and pragmatic in addressing risks from catastrophic weather events, Lehman said. "We are very careful to balance the needs of our policyholders and the communities that they serve, based on their own appetite for risk. Over time, communities change their building codes, which means that all else being equal, a building that was built 10 years ago is not going to be able to withstand a weather event like one that was built last year. And so we continue to reinforce that. But as I noted, the weather patterns just don't change that frequently."
Why doesn't EMC outline its ESG efforts on its website? As a commercial insurer, EMC works with its policyholder companies through its network of independent agents, as well as directly with clients through its risk improvement teams, said Sharon Cooper, an EMC spokeswoman.
"So it's a little bit of a different approach when you're a commercial insurance company versus a personal lines company," she said.
The great diversity of focus across the property-casualty industry is part of its strength, Lehman said. "It's not like there are only three or four of us and if things go poorly, then there's a serious crisis," he said. "That distribution creates some resiliency. The thing I would come back to is that climate change is definitely a slow-moving creature. So regardless of what happens at this particular summit, any changes that may result in terms of [being] activated and executed from [changes in policies] will take years, if not decades. So EMC will continue to remain committed to making our policyholders whole when the weather comes through."
_________
The Sustainable Markets Initiative report — 5 goals for driving insurance innovation
The Insurance Task Force is a global initiative led by Lloyd's of London, launched earlier this year by Great Britain's Prince Charles. The task force, made up of leading global insurers, is part of the Sustainable Markets Initiative with the goal to "accelerate the pace of industry transitions towards a more resilient and sustainable future, putting Nature, People and Planet at the heart of global value creation."
"Members of the ITF are committed to supporting the global transition by developing innovative products and services to support customers through the transition and encourage climate-innovation," according to a letter of intent it issued. "In addition, the ITF is committed to mobilising capital to provide structures to improve disaster response and recovery in vulnerable economies to protect against the evolving impacts of climate change, and re-orienting investment towards climate-positive solutions to accelerate the growth of industries driving positive change, such as renewable energy."
In line with these commitments, the ITF is focusing its attention on delivering action across five specific areas throughout the remainder of 2021:
Driving insurance product and services innovation to empower commercial customers to develop, invest in and scale their sustainability initiatives, supporting green innovation across multiple sectors and geographies.

Implementing sustainable processes across the insurance supply chain to encourage and incentivise individuals to take positive actions to live more sustainably.

Establishing a public-private disaster resilience, response and recovery framework to help protect developing nations from the evolving economic and societal impacts of climate change, including the effects of increasingly frequent and severe weather events.

Developing a framework for accelerating and scaling sustainable investment to help unlock the global insurance industry's more than $30 trillion in assets under management, increasingly directing capital toward investments that drive climate-positive outcomes in both developed and developing nations.

Defining the industry's ability to enable multi-sector transitions through developing an approach to measuring the carbon footprint across underwriting portfolios and establishing a framework to track the global insurance industry's ability to support the transition toward net zero across multiple industries and geographies
Facebook Notice for EU! You need to login to view and post FB Comments!