Gray's Station: Creating a unique urban neighborhood with surprising features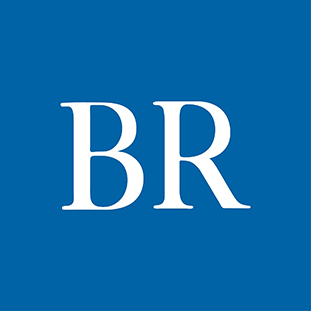 WATCH THE VIDEO:
Get a sneak peek inside a newly constructed townhouse in Gray's Station, the $250 million urban neighborhood being developed by Hubbell Realty Co. south of downtown.
Work is progressing in the 75-acre urban neighborhood under development south of downtown Des Moines.
Construction began in late 2018 on several of the housing units in Gray's Station, a $250 million Hubbell Realty Co. development south of Martin Luther King Jr. Parkway and west of Southwest 11th Street.
The first phase of apartments at Linc, the complex at MLK Parkway and Southwest 11th, is complete and nearly half of its 227 units have been leased, according to Claire Brehmer, Hubbell's spokeswoman. The second phase of Linc is under construction; construction of a third phase is scheduled to begin in early 2021, and the fourth phase in mid-20201.
Work on townhomes in the development is also progressing. The first phase includes 72 for-sale townhomes with several floor plans from which to choose. Two townhomes have been sold; four others are under contract.
The floor plans are similar to those of townhouses in the suburbs, said April Seydel, a Hubbell sales manager. "We are using some of our more popular plans from the western suburbs for the townhomes" in Gray's Station, she said. Many of the townhomes includes attached garages; some include rooftop patios.
Window placement – and size – in the townhomes was important in designing the units, said Rachel Flint, vice president of Hubbell Homes. "We want to enhance the views of downtown as much as possible."
One of the things Hubbell officials are working to do is to make walking through the development fun and interesting.
For instance, the pedestrian path that connects the development to Gray's Lake includes quotes from well-known Iowans that have been stamped into the concrete. (Photo below.) Plans also include decorating the transformers – the pale green boxes that cover electrical distribution equipment – with artwork from local artists.
"Transformer boxes aren't the prettiest things anyway," Seydel said. "They are just green boxes, so why not actually put something on them and make them attractive – something that's a celebration of downtown Des Moines."
Flint said ideas come from developments in other parts of the country that Hubbell team members have toured.
"Our development team does a really good job of getting into other markets and seeing what is happening across the country – what's new and different – and bringing it back to Des Moines," Flint said.
Landscaping throughout the development was designed to be low-maintenance and eco-friendly.
Instead of mulch, plants are surround by small rocks.
"It's all about sustainability," Seydel said. "Instead of having a whole lot of mulch, we're using rock so that when there's heavy rains, it doesn't get washed away, which would be an ongoing maintenance expense for the homeowners' association."
Hubbell officials estimate it will take 10 to 15 years for Gray's Station, which also includes condominiums and single-family houses, to be completely built out. When it's completed, the development will have about 1,200 residences and 3,000 residents, officials said.
"This is a pretty unique opportunity," Flint said. "You rarely get 75 acres of open space all together in an urban setting. … This is giving us an opportunity to create a single neighborhood with several pocket neighborhoods within the larger community. And we're connecting it to downtown and Gray's Lake."

A quote from gymnast Shawn Johnson – "Only look back to see how far you've come." – is stamped in the concrete of a pedestrian trail in Gray's Station. Photo by Kathy A. Bolten
Facebook Notice for EU! You need to login to view and post FB Comments!