Greater Des Moines workers journey through war, oppression and closed minds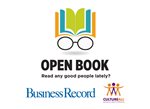 The Business Record is partnering with CultureAll to share the stories of Greater Des Moines workers whose cultural backgrounds inform their work and everyday life. Their stories include the horrors of the Bosnia war, racism in New Orleans, escaping Communist Vietnam and misplaced anger against Sikhs after the Sept. 11 attacks on the United States by Islamic extremists.
These accounts are compelling, emotional and gripping. They are important because all of us, in supporting our work families, in recruiting and retaining employees, and in being thoughtful citizens around town, need to understand the varying cultural practices and beliefs of the diverse people who come to Greater Des Moines from all over the globe.
That certainly is a goal of the nonprofit CultureAll, and of the Greater Des Moines Partnership, which has long focused on encouraging diverse workers to move to Des Moines, employers to hire them, and the federal government to make it easier for the workers to get here on visas.
CultureAll has a group of local residents who speak, and sometimes perform or share items, with various work groups or organizations to educate people on differing cultures.
The Business Record, with CultureAll, produced a series of videos that feature the dramatic, moving and inspiring stories of area workers whose roots are in cultures outside Iowa. This will be a series, so watch for more. Here are the first four installments.
Gurwinder Kapur
"Nine Eleven"
Sikh in Training
Title: Senior trainer, Principal Financial Group
Described events were in: Des Moines
Leonard Bell
"Echoes from the Ghetto"
Youth Builder
Title: Coordinator and project manager, YouthBuild, Des Moines Area Community College (helps students finish high school equivalency, learn construction skills).
Described events took place in: New Orleans
Majda Hadzic
"Taken"
A Net Gain of Gratitude
Title: District manager, Wells Fargo
Described events were in: Bosnia
Vinh Nguyen
"Leaving Home"
Language Broker
Title: Support and accountability worker, Des Moines schools' Office of English Language Learners
Described events took place in: Vietnam, Thailand, at sea
Facebook Notice for EU! You need to login to view and post FB Comments!