GreenState pays nearly $15 million for bank's Polk County properties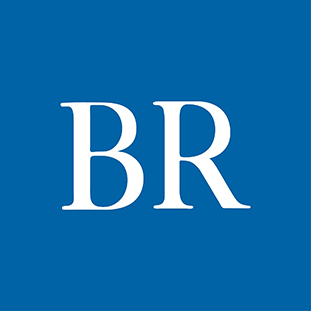 G
reenState Credit Union paid nearly $15 million for five properties located in Polk County that had been owned by First American Bank, real estate transaction records show.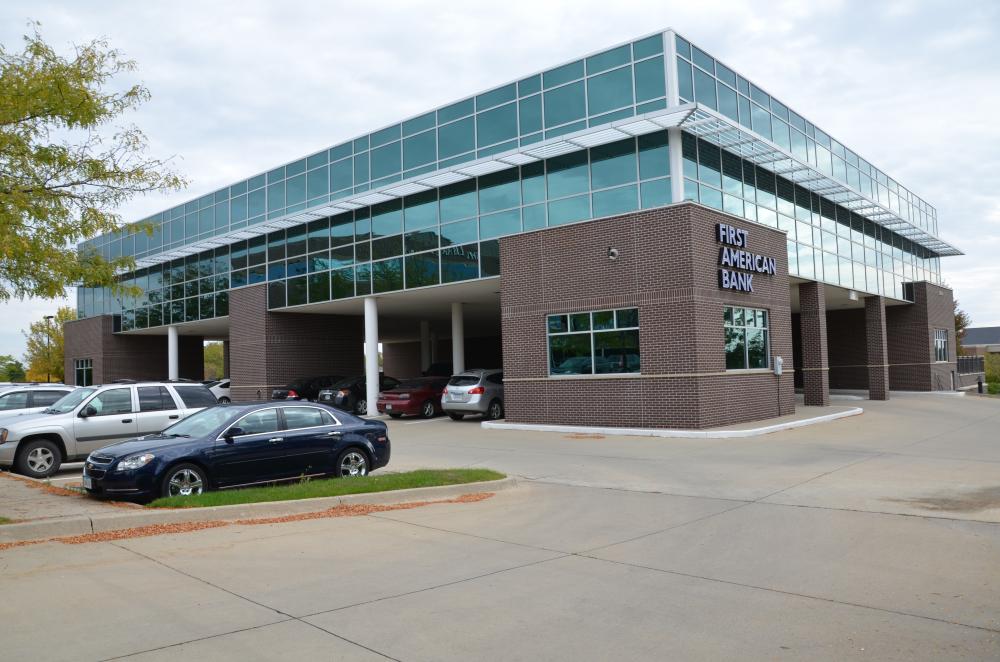 The transaction, which was finalized on Feb. 27, marks the first time a credit union has acquired assets from an Iowa bank and then converted the properties to credit union properties.

The move

prompted Iowa's banking superintendent, Jeff Plagge

, on March 2 to deny First American's application to convert to an Iowa corporation, a step needed for GreenState to acquire the assets. Plagge had been waiting until the end of the public comment period on March 5 to issue his decision. However, when he learned the sale had already moved forward, he denied the application.



This week, it was announced

that the Iowa Division of Banking and First American Bank had reached a settlement for the sale of the bank's seven properties, two of which are located in Fort Dodge and the other five in Polk County. The $15 million sale is for the five Des Moines-area properties. Two of the properties are undeveloped land; the other three are branch offices that will be converted to GreenState Credit Union branches. GreenState previously was known as University of Iowa Community Credit Union.

In the settlement letter, Plagge stated that he would "quickly deny" any future similar transactions.


The Polk County properties bought by GreenState include:

• 4729 S.W. Ninth St., Des Moines. The 5,172-square-foot brick building, which sits on 1.5 acres, was constructed in 1958. The property is valued at $937,000.

• 4034 Fagen Drive, Des Moines. The 0.4-acre lot is a vacant space adjacent to a GreenState branch located on Beaver Avenue. The semi-improved parcel is valued at $132,000.

• 7031 Douglas Ave., Urbandale. The 4,142-square-foot building, which sits on 1.3 acres, was constructed in 1971. The property is valued at $1.2 million.
• 12333 University Ave., Clive. (pictured above). The 42,264-square-foot, three-story building, which sits on 1.9 acres, was constructed in 2002. The property is valued at $7.18 million.

• 12319 Stratford Drive, Clive. The 0.8 acre of semi-improved ground is north of the 12333 University Ave. property. The Stratford Drive property, which is used for surface parking, is valued at $392,000.
Out-of-state group buys 3 care facilities

An out-of-state company has bought three Central Iowa care facilities this month, paying a total of $8.6 million for the properties, real estate records show.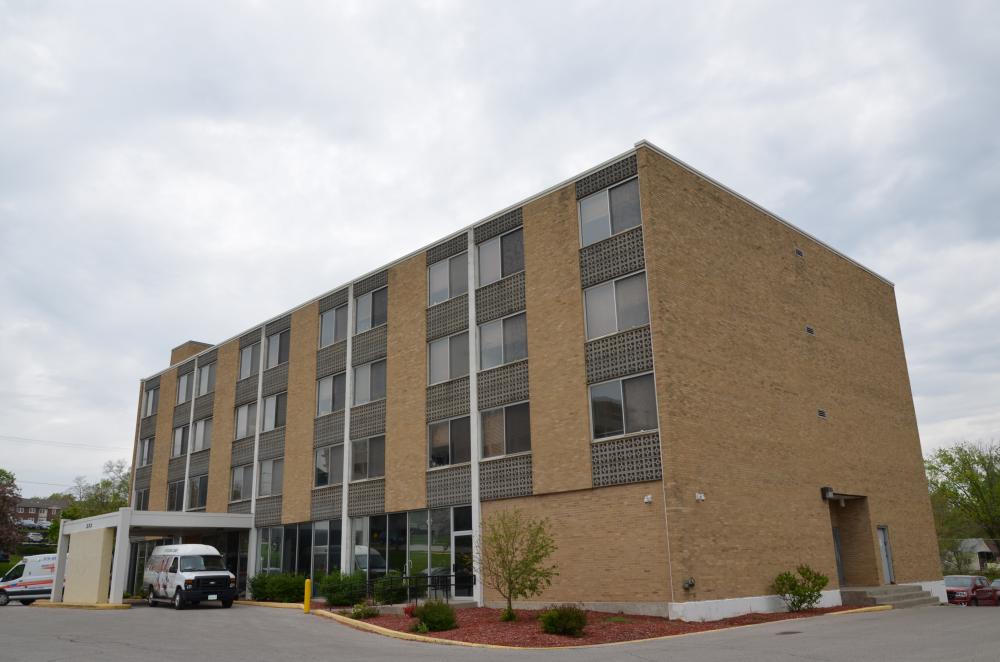 Thonotosassa, FL Real Co. LLC, through its limited liability companies, bought the facilities.

Thonotosassa

has a Chicago mailing address, and its registered agent, Corporation Service Co., is located in Tallahassee, Fla. Real estate records describe the entity as a foreign limited liability company.

The three facilities were sold by LTC Jonesboro Inc., a group controlled by Malibu, Calif.-based LTC Properties, a health care real estate investment trust.

The local transactions, all of which occurred on March 2, include:

• Realco Polk City Ia LLC paying $1.88 million for property at 1002 W. Washington Ave., in Polk City. The 68-unit long-term care facility, located on 3.4 acres, was built in 1976. The property is valued at $1.4 million.
• Realco University Park IA LLC paying $3.8 million for property at 233 University Ave. in Des Moines (

pictured

). The four-story, 133-unit structure was built on 1970. The property is valued at $2.2 million.
• Realco Altoona Ia LLC paying $2.9 million for property at 200 Seventh Ave. S.W. in Altoona. The 110-unit facility was constructed in 1977. The property is valued at $2.4 million.

Other transactions include:



Bill Kimberley LC

paid Snyder-Schroeder LLC $1.26 million on March 2 for 75 acres of farm ground at 1000 Jasper Ave. N.E. in Mitchellville, records show. The ground is valued at $57,200.



Cloud 9 Altoona Inc.

paid G6 Hospitality Property LLC $3.1 million on Feb. 27 for property at 3225 Adventureland Drive in Altoona, records show. The 2.5 acres includes a two-story, 70-room Motel 6. The building was constructed in 1986 and remodeled in 1998, records show. The property is valued at $3.4 million. Cloud 9 Altoona is managed by Sushil Desai of Urbandale, records show.



317 NE Trilein Drive LLC

paid North Trilein Apartments Coop Inc. $3.3 million on Feb. 26 for three Ankeny apartment buildings, records show. The three-story buildings are located at 317 N.E. Trilein Drive, 401 N.E. Trilein Drive and 701 N.E. Fifth St. The buildings, each with 18 units, were constructed in 1973. The value of the buildings range from $822,000 to $880,000. 317 NE Trilein Drive is managed by the Artisan Capital Group, which has offices in Des Moines and Chicago.



Adel-based Hawkeye Breeders Service Inc.

paid the R. Joanne Lienemann Trust $1.4 million for 100.5 acres at 32375 Old Portland Road in Adel on March 2 for $1.4 million, Dallas County real estate transaction show. The land, which includes a ranch-style house built in 1976, was valued at $286,650, records show. The land is adjacent to Hawkeye Breeders' facility at 32642 Old Portland Road in Adel.



MDBB 1 LLC

paid University Woods LLC $950,000 on March 3 for 4.25 acres at 15705 University Ave. in Waukee, records show. The property, valued at $24,250, includes a metal utility building. MDBB 1 is managed by Deniz Franke, a financial wealth adviser based in West Des Moines.



Heady Farms LLC

paid Robing Lee Hand $1.19 million on Feb. 27 for 140 acres northwest of the intersection of D Avenue and 220th Street in Linden, records show. The farm ground is valued at $200,890.
Facebook Notice for EU! You need to login to view and post FB Comments!