Growth in Iowa economy continues despite lagging employment numbers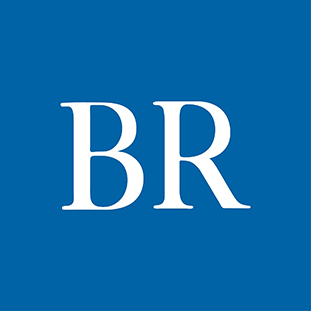 Despite lagging employment numbers, Iowa's economy grew slightly in April behind strong performance in production and sales and in new orders, according to a monthly survey of supply chain managers released this week.

Creighton University's Mid-American Business Conditions Index showed that Iowa's index for April rose to 67.9, from 66.5 in March.

The Business Conditions Index is a mathematical average of indexes for new orders, production or sales, employment, inventories, and delivery lead time. It ranges from between zero and 100, with an index of greater than 50 indicating an expanding economy over the next three to six months.

For the nine-state region covered by the survey, the index was in growth territory for the 11th straight month. The April index climbed to 73.9, from 68.9 in March. Although the survey showed an expanding economy, supply chain managers reported continued bottlenecks and labor shortages that were constraining growth, the report showed.

Other states included in the survey are Arkansas, Kansas, Minnesota, Missouri, Nebraska, North Dakota, South Dakota and Oklahoma.

Ernie Goss, director of Creighton University's Economic Forecast Group and the Jack A. MacAllister chair in regional economics, said the region is showing signs of recovery from the coronavirus pandemic and that the index suggests that growth will continue.

"In March and April of last year, the region lost 106,000 manufacturing jobs," Goss said in the report. "However, since bottoming in April of last year, Mid-America has added 58,000 manufacturing jobs. Creighton's monthly survey results indicate that the region is adding manufacturing business activity at a healthy pace, and that growth will remain strong well into the second half of 2021."

For Iowa, the index for new orders was 79.7, up from 74.5 in March; production or sales was at 76.1, an increase from 75.6 in March; and delivery lead times was 80.9, an increase from 73.8 the month before. The indexes for inventories and employment lagged behind, but remained at growth levels, the report showed.

The April index for employment in Iowa was 54.6, down from 60.2 in March, while inventories was at 59.9, up from 56.2 the month before, the report showed.

"Compared to pre-COVID-19 levels … Iowa manufacturing employment is down 4,300 jobs, or 1.9%, while average hourly manufacturing wages are 2.1% lower," Goss said.

Highlights from the April survey for the region include:

The speed of delivery of raw materials and supplies slowed to its lowest pace on record.

The wholesale inflation gauge soared to a 30-year high.

Supply chain bottlenecks, higher prices, and finding and hiring qualified workers were the most mentioned concerns in 2021.

More than 9 out of 10 supply managers, or 93%, reported supply bottlenecks, or delays for April.
Facebook Notice for EU! You need to login to view and post FB Comments!