GUEST OPINION: Avoid becoming a payment fraud casualty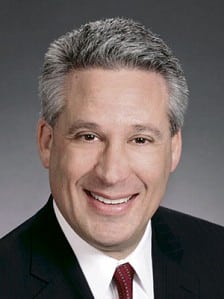 User codes, security challenge questions, passwords, authentication images … the list goes on. How do you remember it all, and when is enough enough? Unfortunately, it's just the beginning.
Whether you're trying to protect yourself from identity theft as a consumer or trying to protect your business from payment fraud, these layers of control are necessary to stay ahead of the game. Fraud practitioners have grown over the years from random hackers trying to cash forged checks to highly sophisticated, organized groups of professionals purchasing stolen account lists who are active both here and abroad.
According to the Association for Financial Professionals 2012 Payments Fraud and Control Survey, two-thirds of organizations surveyed experienced attempted or actual payment fraud in 2011. Checks continue to be the dominant payment form targeted by fraudsters. Among organizations that suffered financial harm due to payment fraud, the average loss was $19,200.
Often, firms that are being targeted are small midmarket companies that don't have layers of security or staffs devoted to watching for fraud. For such businesses, a simple way to start is by educating employees about check, wire and Automated Clearing House (ACH) payment fraud, and how your company could be affected by it. Establish fraud control procedures that outline timely reviews of account activity and determine if there are proper controls in place to prevent possible fraud by outsiders or even employees.
One step to help reduce your chances of payment fraud is to automate your cash management process. Originating payments electronically using ACH saves time and money and is a more efficient way to process transactions than writing traditional checks. It is also a much more secure way to transmit money, and it is not affected by the postal service, airlines or weather.
Another step to prevent fraud is to protect against unauthorized debits to your account. Checking account and bank routing numbers can be obtained by anyone at any time. Fraudsters can take this information and attempt to pass along altered checks or even attempt to submit an ACH debit from your account.
Positive Pay, offered by most financial institutions, can help prevent unauthorized debits. Positive Pay validates checks or ACH debits presented to your business account by automatically matching them against an authorized list you provide to the bank. Unauthorized transactions are identified, allowing you to make a decision on the item or items directly.
Staying one step ahead of the fraudsters is challenging at best. The most effective way to ensure that your business is safe is to evaluate your risk, develop a plan and implement it over time. Make sure your plan includes employee education and appropriate technology, and make certain there are multiple layers of security. For now anyway, it looks like those user codes, security challenge questions, passwords and authentication images are here to stay.
Ted Economos is the vice president of Treasury Services at Bankers Trust Co.

Have an opinion?
We're always on the lookout for community leaders who want to voice their opinion on the issues affecting Central Iowa business. If there's an issue or challenge in your industry that you think our readers should hear about, consider submitting a column for publication. For more information, contact the editor at chrisconetzkey@bpcdm.com.