Guest Opinion: Empower the next leaders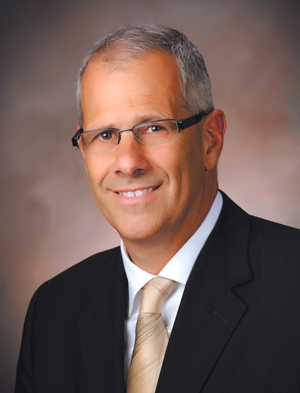 Leadership is an art. It's more than taking the right courses or getting the proper degrees.
Leadership involves understanding company culture and recognizing that decisions can affect that culture. And excelling at the art of leadership takes time.
This is why it's critical for companies to identify young leaders in their organizations and begin working with them to build a sustainable model.
Regardless of industry or size, all companies should take the nurturing of young leaders into consideration for long-term planning. According to a survey conducted by the Society for Human Resource Management, 60 percent of CEOs say their companies don't address the aging workforce in their planning. This means the majority of companies are not adequately focusing on the development of future leadership.
At Foster Group, the philosophy to empower younger employees and incorporate it into our business model began years ago. While it didn't start out of necessity, data shows that the financial industry as a whole is largely composed of advisers nearing retirement age. We've set the stage for our future leaders. It is not too late for companies to start integrating this model and preparing for the aging workforce.
First, you have to create a supportive culture. There needs to be open communication and a plan for implementing leadership programs and empowering young leaders. Without this awareness, strong employees won't recognize that there is a solid career path available.
While providing the opportunity to gain leadership skills is a starting point, it's also imperative to mentor and coach young leaders. Allow them to lead a particular project and have the chance to use their existing strengths and skill sets. Then, take the time to review the project and identify areas of improvement or things that could have been done differently.
Allow younger leaders to participate in the decision-making process and experience the conversation surrounding issues and planning. There are decisions with more complexity that require additional attention and consideration, and they'll benefit from seeing the thought process and ways of evaluating potential responses or results.
Help them think ahead. One of the questions we ask ourselves frequently is "What are the intended and unintended consequences of the decisions and choices we make?" Encourage younger employees to take a moment to identify potential problems that may arise and think through them ahead of time.
Schedule regular meetings with young leaders to provide support, even if it's just to serve as a sounding board. These meetings aren't to question their decisions or actions, but rather to offer advice or guidance based on your experience.
Transitioning leadership roles can be stressful, especially for company founders or pioneers who are used to being the "doer." As leadership roles and responsibilities change or adjust, especially in succession planning, it takes maturity on both sides.
The person transitioning out of a leadership position needs to be willing to let go and allow others to make decisions and choices that may be different than those the leader would make. However, the employee transitioning in needs to be mature enough not to feel threatened by the presence of someone who has been there before. It requires openness.
Leadership opportunities have a positive impact on both employees and your company. It increases engagement from employees who are craving more responsibility and creates excitement and enthusiasm.
From a company standpoint, we're benefiting from greater capacity across the board. We're able to better serve our clients, because the workload is spread out and people don't feel overwhelmed.
Developing leadership skills early in your younger leaders is a win-win-win situation for your company, your employees and your clients. Take the time and make the investment to empower the next generation of leaders.