Guest opinion: STEM is essential in all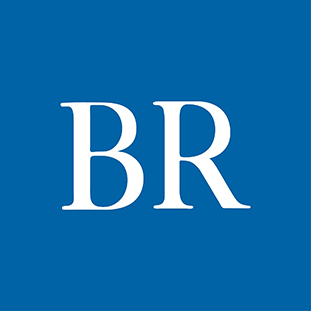 In Iowa, STEM is a critical part of our future. That applies from the state level all the way down to the individual. As someone who has been working with technology for more than 30 years, I am more convinced each day that STEM skills are essential, everyday skills.

My career is part of the vast field of STEM-related industries. That means I see traditional applications of STEM constantly. As chief information officer at Kum & Go, I am responsible for all IT services, enterprise project office and strategy facilitation for Krause Group domestic and global companies. This includes supporting close to 5,000 associates in nearly 400 Kum & Go retail stores. We are a tech-driven company from corporate down to the individual guests in our stores.

On average, there are 46 different technology devices in each of our stores. With 400 stores in 11 states, that's a lot of devices for our IT team to manage. Tens of thousands, to be more exact. That's where our IT department applies most of our STEM skills. Digital technology is also an essential part of what we do — especially since we manage a mobile app with more than a million users.

But I see STEM in more than just the traditional applications. STEM is in everything I do. I use math, statistics, social sciences and more every day. I see it when I work with our business analytics team to uncover consumer insights in our data. We learn about our customers' preferences and buying behaviors and what products might meet their immediate consumption needs. I see it in the curiosity of teams across Kum & Go who see problems and work together to solve them.

I've been an advocate for STEM as long as I can remember. As a woman in STEM, I am also an advocate for growing diversity & inclusion within the STEM profession. We will work tirelessly to eliminate barriers so that technology and aligned STEM professions are accessible to people of all genders, culture or socioeconomic status. Iowa has the potential to be an incredible STEM hub. And that's good for our state and our people.

That's why I joined the Iowa Governor's STEM Advisory Council in 2017. We are more than just America's heartland. We're the heartbeat of the technology industry. Huge data centers and tech incubators are built here. The first digital computer was developed in Iowa. Scientific breakthroughs happen in agricultural, medical institutions and retail every day in Iowa. We just need to raise awareness and make sure Iowans have an opportunity to help that heartbeat keep drumming — and get stronger.

That starts with STEM education and prioritization. We need to build and unite the STEM community so we can create the strong workforce we need for Iowa. And once we help our students become skilled in STEM, we must make Iowa a place they want to be. Right now, 40% of tech graduates leave the state for work. It's creating a labor shortage that's hurting our state. We can change that.

I want Iowans, especially our students, to understand that STEM careers are a lifelong opportunity to learn, innovate and create. There's no end to what you can explore in science, technology, engineering and math. And with some of the highest starting salaries and most in-demand positions, there are endless opportunities for our citizens to succeed.

Let's begin by raising awareness of the essential part that STEM skills play in our everyday lives. And encouraging our students to think critically and start testing out careers that will create bright futures for them — and Iowa.

Joyce Pingel leads the Kum & Go information technology functions as chief information officer, supporting more than 5,000 associates in more than 400 stores across 11 states. As an adjunct professor at Drake University in Des Moines, she taught courses in international business, executive leadership and strategy. Joyce has a Bachelor of Arts in management information systems from the University of Northern Iowa and a Master of Business Administration from Drake University. Joyce is an appointed member of the Iowa Governor's STEM Advisory Council.

Facebook Notice for EU! You need to login to view and post FB Comments!