Higher input costs and tightening exports facing farmers in 2022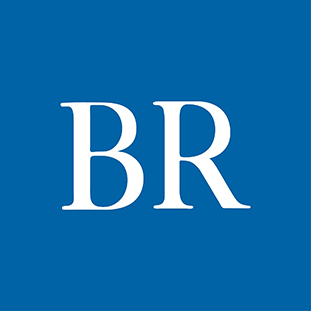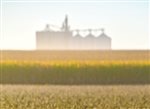 Following a year where the ag industry outperformed expectations with higher production and commodity prices, there is quiet optimism heading into the 2022 season as projections for export sales are lowered and input costs skyrocket.
"We were expecting to see some higher prices on our inputs, but we weren't expecting to see 300% increases, so the optimism for [2022] isn't real good right now," said Lance Lillibridge, a Benton County farmer. "We don't know what kind of crop we're going to have, and to have these kinds of expenses on our inputs, it's pretty depressing. To put that kind of money into a crop that we don't know if you're going to get a dime out of, it's pretty depressing."
Lillibridge plans to plant 100% corn this year, and maintain his cow-calf operation.
"Getting punched in the gut with these crop input prices kind of makes a guy wonder what he should be doing," said Lillibridge, who is also the president of the Iowa Corn Growers Association board of directors.
Higher prices affecting demand in 2022
Chad Hart, an agricultural economist at Iowa State University, said a rebound in commodity prices in late 2020 carried over into 2021 and so far into early 2022.
"2021 was a great year for agriculture financially, and as we've entered 2022 we still sit in a very strong position but we are starting to see the negative side of having higher prices," he said. "High prices do start to erode demand … so there are some issues as we look forward in demand as higher prices start to wear down what has been really good demand."
Hart said the futures market shows strong prices that hold up for the first half of the year, with prices weakening in the second half of 2022.
That is because strong planting numbers are expected this spring, which could mean an increase in supplies this fall, driving prices down.
Corn was trading on the Chicago Board of Trade in the $6.40 a bushel range at the time of publication. According to a report from Hart, that price could drop to the $5.60 range by the end of 2022. Soybeans were trading at around $16 a bushel and could fall to the $13.80 range by the end of the year.
Higher prices for crops often result in farmers wanting to expand production.
"So we've watched our input costs rise dramatically as farmers have chased after those needed supplies in order to produce the next crop or the next round of livestock," Hart said. So 2022 right now still looks profitable, but not quite as profitable as 2020 was. The deeper we look into the year, the tighter that squeeze becomes in terms of profit margins."
High prices also tend to erode demand, especially on exports, Hart said.
"There are concerns as we look toward next fall and winter's export outlook, that it will be weaker than what we experienced this past year because of those higher prices eroding demand internationally," he said.
After strong growth in export markets in 2021 there are signs those markets will weaken in 2022, Hart said.
"We knew they were going to slide, it's just a question of how much," he said. "The cuts we're starting to see already are fairly deep as we look at the soybean industry or pork industry. They're lighter if you look at corn, and we're actually seeing some growth if you look at the beef market."
According to Hart's report, projected soybean exports are lagging behind 2020 levels, but remain on pace for the five-year average.
Soybean exports in mid-February were at about 1.6 billion bushels, down from around 2.2 billion bushels last year.
Exports to China are forecast to be down about 28%, while exports to Mexico, Europe and Japan remain stable. Overall, soybean exports are forecast to be down nearly 23% this year.
Corn exports in mid-February trailed last year at about 1.8 billion bushels but remained above the five-year average. Corn exports for the same period in 2021 totaled about 2.2 billion bushels, with the five-year average at 1.5 billion bushels.
Exports of corn to China were down significantly at nearly 30% below year-ago levels, while exports to Japan were down nearly 26%. Exports to Canada and Mexico were both up, 573% and 17% respectively, Hart's report showed. Overall, corn exports are trending down around 19.6%.
Pork exports were at about 400,000 metric tons in mid-February, trailing each of the last two years and the five-year average.
Export sales of pork to China are forecast to be down 71% in 2022. Exports to Mexico are also expected to drop, by more than 18%, while export sales to Japan and Canada are forecast to increase more than 55% and 35% respectively. Overall, pork exports are forecast to be down more than 30% this year.
Effect of supply chain disruptions, labor shortage
Supply chain issues, which are forecast to continue deep into 2022, affect agriculture more on the input side than the output side of their operations, Hart said.
"Farmers are finding it challenging to get fertilizer in or agricultural chemicals that we bring in from other areas of the world," he said. "That's where we're facing supply chain problems. When it comes to exporting our corn, our soybeans, our pork, our beef, we found that relatively easy to do. We're having less of a supply chain issue with moving our products out to the rest of the world than pulling in."
Pat McGonegle, president of the Iowa Pork Producers Association, said a big issue in 2021 that he anticipates continuing into 2022 is talent and labor.
"It goes all the way from truck drivers, feedmill workers, vet clinic technicians, and the people in processing plants and farms," he said.
McGonegle said pork producers have "reasonable optimism" heading into 2022.
Market prices are remaining high, but costs of feed are higher, too, because of higher corn and bean prices.
"The margins will be decent we believe for 2022, and I don't see a big growth in production in 2022," McGonegle said.
Part of that is the ongoing economic effects of the first year of the pandemic and the August 2020 derecho, and part is the ongoing labor shortage, he said.
Pork exports look "pretty good for us," McGonegle said.
"Over the last five years we will export about 25% of our production and we only see that continuing to grow incrementally," he said. "Other countries are now opening up a little bit, so that adds to our demand on the export side."
McGonegle said he sees continued export growth in Mexico, South Korea, Japan and Latin America.
China is a question mark in 2022, he said. "They were a decent buyer for us in 2021, but in the later part of 2021 and first part of 2022 they have not been a significant player in export purchases."
Another concern for producers is African swine fever, which limits exports, McGonegle said.
"One of the things we're continuing to work on is our preparation in the event of an African swine fever outbreak," McGonegle said. "That's a challenge of the unknown. We hope we never get it, but if we do, that's kind of a challenge."
Grant Kimberley, senior director of market development for the the Iowa Soybean Association, said that drier conditions in South America again this year could help boost demand for U.S. crops in 2022, but that the dramatic rises in input prices and inflation, combined with supply issues, are concerning producers as they ready themselves for the 2022 season.
"We're already seeing a dramatic increase in our fertilizer costs and other input costs," he said. "And then you have supply chain disruptions, whether it's shortages of herbicides or other products, parts for machinery, so that kind of throws a little caution sign for a lot of growers going into this next season."
Kimberley said dry conditions in South America have helped support U.S. commodity prices.
"But we have to have these higher [commodity] prices now because unfortunately our expenses have risen," he said. "Overall, prices are hanging in there, and that's a positive. And right now we have to make sure we have good enough weather that we have good yields this year as well."
Kimberley said most producers were lucky that just enough rain fell at the right times last year, resulting in better yields than were initially forecast.
"That doesn't always happen that way. And we used most of that subsoil moisture we had going into last season, so the tank is kind of empty going into this year and we're a little more concerned we may not have as much margin for error when it comes to weather conditions this growing season," he said.
Kimberley also talked about the challenge of African swine fever in China and parts of Asia, which he said is slowing down growth in the hog herd around the world.
"And that slows down overall feed demand a little," he said. "There's a lot of headwinds out there."
Another thing to watch is the "decarbonization of the energy markets," Kimberley said.
"You're going to see biofuels play a greater role in the decarbonization of the energy economy quicker because it's more readily available and the technology is able to be done with minimal infrastructure changes," he said. "We're going to see growth in things like renewable diesel, biodiesel. I think ethanol will play a role, especially with these carbon pipelines you see being talked about."
That will create stronger demand for soybean oil, corn oil, canola oil and animal fats, he said.
"That's a new dynamic that is interesting to watch," Kimberley said.
For Lillibridge, the Benton County farmer, 2022 could all come down to those higher input costs.
"It's dramatically changing livelihoods," he said. "On our farm, we're going to have about a $100,000 increase in input prices this year. That's not good for us."
Facebook Notice for EU! You need to login to view and post FB Comments!