Highland Apartments 'too expensive to renovate'
Preservationist acknowledges finding is 'not the desired outcome'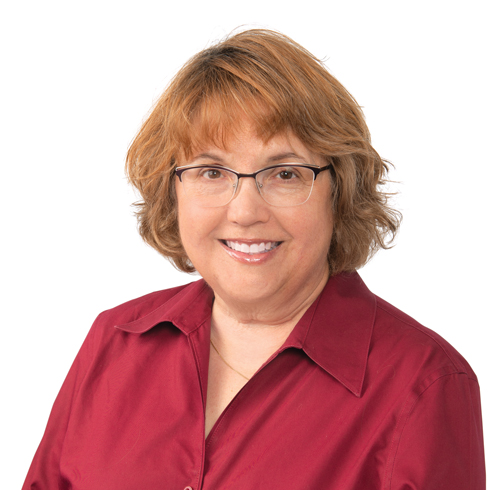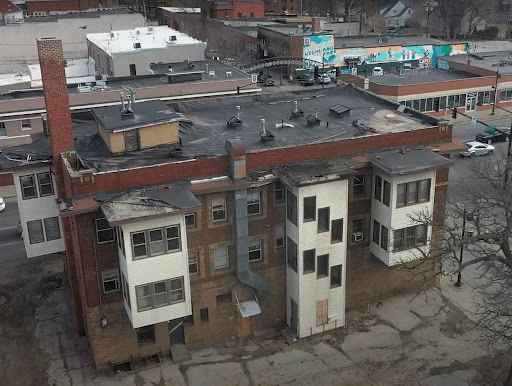 A local preservationist who reviewed whether a century-plus-old building in the Highland Park neighborhood could be saved from demolition has found the structure "too expensive to renovate," information provided to Des Moines City Council members shows.
"We must give final confirmation that the building is too expensive to renovate and the state tax credit process to obtain funds to complete the project is difficult-to-impossible to win," Jack Hatch, owner of Hatch Development Group, wrote in a letter to Invest DSM, which has requested that the council approve a request to tear down the Highland Apartments at 3524 Sixth Ave.
"This is not the desired outcome for the historic preservation community," Hatch wrote.
The council on Monday is expected to vote on whether to move forward with a request to demolish the 108-year-old, three-story brick building on the southwest corner of Sixth and Euclid avenues. A vote on the demolition request was delayed in May to allow Hatch and others time to assess whether it was financially feasible to renovate the structure.
Hatch wrote that it would cost an estimated $4.5 million to renovate the building. A $1.7 million financial gap exists even if the project were able to receive financing from Iowa's low-income affordable housing program, Hatch wrote. It's too late to apply for the funds this year. It's also too late to apply for other funding from other programs, he wrote.
"This would leave January 2025 as the earliest construction start date," Hatch wrote.
Hatch's assessment followed similar conclusions made by Benchmark Real Estate Group and Invest DSM, previous and current owners of the property.
However, Tanya Keith, owner of Hat Trick Renovation, said she plans on asking the council to again delay its vote, a move that would provide her with more time to review cost estimates supplied by Hatch. Keith was able to tour the building in late May and received cost estimates from Hatch's team last week, she said.
The extra time will allow her to determine whether there are different ways to approach the needed renovations that would be less costly than was estimated, Keith said.
"I have a viable plan to save this building," Keith said. "I just haven't had enough time to document every little step."
Keith said she is baffled about why there seems to be a rush to move forward with demolishing the building.
"Do we really want to spend public money to tear down a building, put it in a landfill and then build an entirely new building with that giant carbon footprint?" she said.
Keith acknowledges that even if she can persuade the council to delay its vote, it will take time to finalize and implement a renovation plan. In the interim, the building should be "mothballed," a process that protects vacant buildings from weather elements and vandalism, she said. A local contractor has volunteered to do that work, she said.
Amber Lynch, Invest DSM's executive director, said she plans on moving forward Monday with the request to demolish the Highland Park structure. Invest DSM acquired the property from Benchmark Real Estate Group. If approval is received to raze the building, Invest DSM has proposed constructing the Commons at Highland Park, a four-story structure that would include up to 50 residential units and street-level commercial space. (Invest DSM is a joint effort between the city of Des Moines and Polk County to expand revitalization efforts in the city's neighborhoods.)
Invest DSM had asked that letters of interest in redeveloping the property be submitted to the group by June 1, Lynch said. No letters were received, she said.
"At this point, we really don't have a reason to change course," Lynch said. "We've had multiple developers validate that the building is too expensive to save. … We think that [money] is better spent on a redevelopment project that can bring more housing and better commercial spaces to the area."
The council meets at 5 p.m. Monday in the Council Chambers at City Hall, 400 Robert D. Ray Drive.
RELATED ARTICLE: Can the Highland Apartments structure in Des Moines be saved?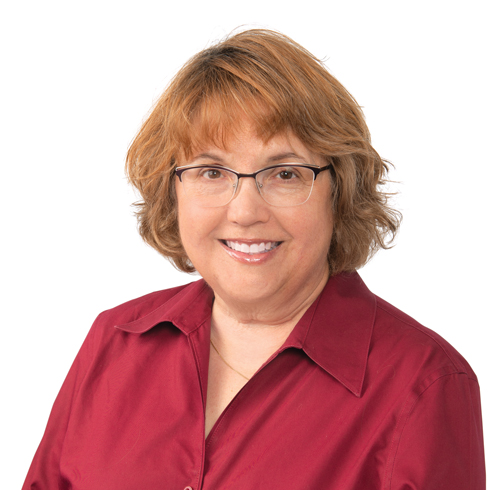 Kathy A. Bolten is a senior staff writer at Business Record. She covers real estate & development, law & government and retail.
Email the writer