Hollie Zajicek: Economic development success means 'never, ever dropping the ball'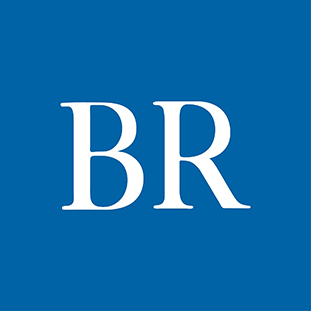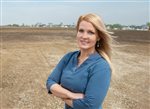 Hollie Zajicek was working as the Warren County Economic Development Corp.'s executive director when she was invited to attend the official opening of Kosovo's consulate in Des Moines.
Zajicek went to the event, not knowing what to expect. She left wowed.
"I just thought, you know, I'm going to jump on this quick and see what we can do to connect with Kosovo," Zajicek said. She contacted the consulate and set up a meeting with Kosovo's representatives in Des Moines and those from Norwalk and Carlisle.
The Des Moines consulate's staff members "were so kind and they were so grateful and willing to do anything to establish ties" with communities in Warren County, Zajicek said. "We talked about ways we could connect our business and industries and trade. We have a lot of exporters in Warren County, so we talked about how we could connect those areas. From there the relationship just grew, and for a long time we were friends and partners."
Not long after Zajicek became Norwalk's economic development director, then-Kosovo Consul General Zhavit Gashi suggested Norwalk become a sister city of one in Kosovo. Norwalk was eventually paired with Vushtrri, Kosovo.
"We have similar goals and similar industries, and it's become a really cool connection," she said.
In May 2018 a delegation from Norwalk visited Vushtrri, where an official signing ceremony was held. The event was held in a centuries-old castle.
"It was all very humbling to us," Zajicek said.
The two cities began working together on business-related and energy projects. Norwalk's police department is helping Kosovo officials with a nationwide police program.
"We had a lot of different things going on, and then COVID slowed all of that down," Zajicek said.
One of the projects included a Kosovo business group that was going to invest in a hotel project in Norwalk. "Everything was approved, and then COVID hit and halted everything," Zajicek said. "We're hoping we can eventually get it back on track."
We recently caught up with Zajicek.
What attracted you to economic development?
I've always really loved business. I love the strategy behind it. I love being creative and thinking of ways to make something better, whatever your product or your service is. I love negotiating with businesses, developers and investors to find the best deal for them and the best deal for the other party, whether it's a public body or landowner.
It is such an interesting industry because there's so many moving parts … and many layers. I find that interesting because then you're never bored. … It's also very competitive. And I like to see a tangible outcome for my efforts. I've been in industries or careers where you work every day, you think you're doing some good, but you're not really sure what that outcome ends up being.
What's the most difficult part of the job?
Just being able to manage all of the balls in the air, because there's so many that can drop. If one drops, it could kill an entire deal. A good problem [to have in economic development] is being in a very well-governed state that has a great economy and a great business environment, because then we're all competing. It's hard for [one city] to claim that they are the absolute best because everyone has something unique and cool and a reason for companies to come to them.
What lessons have you learned over the years that you apply most frequently?
I would say just being really aggressive, and never, ever dropping the ball. If you sit down just for a minute, and think that you can focus on another area and let that one wait, it'll go away. The business and industry in this area just moves at the speed of light. If a developer or a project needs something late at night or on a weekend or when you're on vacation, you have to follow through because if you wait … it could be done and gone. I've just learned that you just have to stay on it continually and be very aggressive because somebody else is going to be more aggressive.
What advice do you have for people, especially young people, who want to get into this profession?
You have to be patient because projects always take longer than you expect. You have to be very good at multitasking because there's a lot of moving parts. And you really need to have a thick skin because you're dealing with fast-paced, no-crap type people who are just working to get a deal done. They are all about business, and you have got to move at the speed of light. You can't get your feelings hurt about things. You have to be very diligent about things, not let anything wait, not being slow about anything, and not dropping the ball.
If that's a person's personality, then they will probably do very well in this profession.
Do you need a certain educational background to be in economic development?
Business would be your base to start with. Economics and political science are good too because you deal with a lot of legislation, a lot of governmental types of things. But you really do need a business base because you are dealing with businesses the bulk of the time.
What does the next five years look like for Norwalk?
The census shows we grew about 43% in the past 10 years. I think we'll continue to keep growing. We have a lot of residential. But now that we're growing so fast in commercial, people are getting that sense that "We can do everything in Norwalk. We don't have to go to other parts of the metro."
In five years, our Norwalk Central project will be pretty well fully built out, pending any other world disasters. We'll have a big sports and recreation campus. Retail and dining. It will draw people from all over the metro.
Hopefully we'll have our tribute to Kosovo with our stone bridge replica, and hopefully we'll have the superheroes park, both of which will be big tourist draws.
I think we'll see expansions of some of our bigger companies and we'll see most of our available, empty land along Highway 28 will be developed.
Where will you be in five years?
Hopefully, I'm still here in Norwalk. … Within the position, I would hope that my department can physically grow, that we can have a few more full-time staff. We are the smallest staff of all the departments in Norwalk, but we have an enormous responsibility – billions of dollars' worth of responsibility.
I would also like to see my position have a little bit more of a formal or appointment type of position between Iowa and Kosovo, or even specifically between Kosovo and Norwalk. I feel like that would really help me be a little bit more official in my negotiations and my trade deals that I'm trying to work out between our two countries, and especially with our businesses in Norwalk going to Kosovo and vice versa. If I have that sort of appointed position where I can kind of really go out and negotiate on behalf of our two countries' consulate, I think that that would really … speed up the projects that we're working on between both nations.
What do you do in your free time?
Shortly after we were married, my husband and I bought this great big old historic house in northeast Iowa. It's very cool and unique. It's 150 years old. It has a big tall tower. … We wanted to find something historic that we could work on over time for fun.
My husband can fix pretty much anything and he loves to work with hands in his free time. I love to work on anything historical and make it beautiful. I wouldn't say I'm a renovator, but I can do a lot of cosmetic types of renovations.
We've really just transformed that house in the last two years. … We started this little side venue business where it's available to rent to daytime venue users.
We also like to go hiking and rocking and we're involved in our church quite a bit.
---
Norwalk continues to work on attracting hotel

In fall 2019, there was much hoopla that Norwalk would soon be getting its first hotel.
A Sleep Inn with 50 rooms was expected to open in the Warren County community by the end of 2020.
However, the pandemic put development plans on hold indefinitely, Hollie Zajicek, Norwalk's economic development director, said.
Still, she said, city officials remain hopeful that a hotel will open soon in Norwalk.
Officials are working with a developer to bring a Cobblestone Inn and Suites to the city, she said. The hotel would be located on the north shore of Lake Colchester on the west side of Iowa Highway 28.
"It will change the face of Norwalk," Zajicek said. "Right now, everyone thinks Norwalk starts when you get to Lakewood. But it starts at Highway 5."
Also planned is a restaurant and other retail, Zajicek said.
Construction could begin as soon as this summer, she said.
— Kathy A. Bolten


Facebook Notice for EU! You need to login to view and post FB Comments!