Housing for older, low-income adults proposed at former south-side Des Moines school building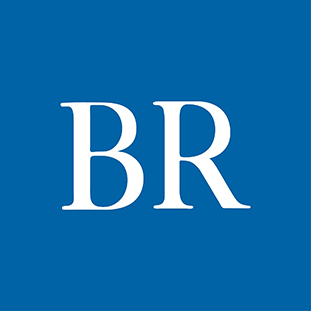 The former Hoak Elementary School at 1801 McKinley Ave. in Des Moines could be converted into affordable housing for people 55 and older. The building has sat empty since 2013.
Architectural rendering by Simonson and Associates Architects LLC
A former south-side elementary school that has sat empty for about eight years would be transformed into 20 apartment units for older adults with limited incomes under a proposal presented this week to Des Moines' Urban Design Review Board.

The building, which opened in 1960 as Percy Hoak Elementary School at 1801 McKinley Ave., would undergo a $4.5 million renovation that would include converting the former classrooms into 13 one-bedroom apartments, five two-bedroom apartments and two studio units.

Each apartment would include appliances and a laundry unit, according to information provided the board. The apartments would be rented to people 55 and older with limited incomes.

Whether the proposed project moves forward is dependent on receiving housing tax credits from the Iowa Finance Authority, JB Conlin of Conlin Properties Inc. told board members. Conlin Properties purchased the 7.6-acre tract in 2013.

"This project can absolutely not move forward unless we get the award from Iowa Finance Authority," Conlin said. "It just wouldn't make any economic sense."

Iowa Finance Authority is expected to approve financial awards in September. If the project receives an award, renovation of the school could begin in early 2022 and be completed in early 2023, according to information provided to the board.

If the project moves forward, monthly rents would be set at about $500 a month, Conlin said.

Several ideas have been discussed over the years about what to do with the property, Conlin said. "I think this idea is probably the best we've come up with."

Hoak Elementary was closed in the early 1980s after serving students in the neighborhood, including Conlin, for a little more than 20 years. For a few years, the building was home to the Society of Italian Americans/Stemma D' Italia lodge, according to information provided the board. The Italian-American Festival was held on the former school grounds for a few years, board members were told.

The former school site is large enough for other development, according to information provided the board.

Conlin said one plan under discussion is constructing up to 54 832-square-foot houses on a portion of the property and commercial space for startup businesses in another area. The plan is only feasible if the housing project, called Percy's Senior Landing, moves forward, he said.

The board approved the proposed financial package for the housing project, which would include aid of up to $518,278 over 10 years.

The board, which also approved the project's design, raised concerns about a proposed pocket park located in the middle of a circle drive. Board members asked Conlin to consider moving the park so that park users wouldn't have to cross an area where there was traffic.