Hy-Vee announces multiple executive leadership changes
CEO Jeremy Gosch named vice chairman of Hy-Vee's board of directors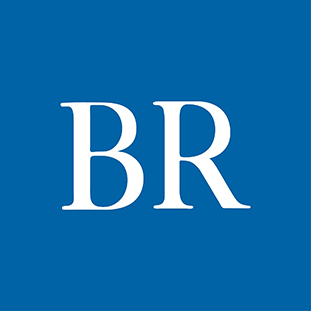 Hy-Vee Inc. publicly announced today multiple changes to its executive leadership team that were announced to stockholders during the company's recent annual stockholder meeting.
Hy-Vee CEO Jeremy Gosch was named vice chairman of the company's board of directors at the meeting. Gosch was promoted from president, retail operations and co-chief operating officer to president and chief operating officer in December 2021. According to a news release, he has since fulfilled several executive leadership roles in preparation for promotion to his current role.
Randy Edeker now serves as executive chairman of Hy-Vee's board of directors and executive director of Hy-Vee, Tina Pothoff, senior vice president for communications, said in an email.
The West Des Moines-based grocer has also named Hy-Vee executives Donna Tweeten and Aaron Wiese as presidents, supervising different areas of Hy-Vee's business.
Tweeten will oversee Hy-Vee's private brands, merchandising, marketing and digital initiatives. She will also oversee the operations of Hy-Vee's new retail media network, Red Media. She served as executive vice president, chief marketing officer before being promoted to her current role, and has worked for Hy-Vee since 2006. Tweeten is the first woman to be named a president of Hy-Vee.
Wiese will now be responsible for the operations of all of Hy-Vee's health care and retail pharmacy locations, as well as Hy-Vee's newest subsidiary, HyVee Healthcare LLC. He will also oversee new technology initiatives for the company and continue leading several Hy-Vee subsidiaries and Hy-Vee's supply chain and distribution operations across the company's eight-state region. Wiese was promoted in April 2021 to president for digital growth and co-chief operating officer. Since then he has taken on the roles of president for subsidiaries/supply chain in December 2021 and president of Hy-Vee Healthcare LLC in 2022.
Kevin Sherlock will move into the role of chief operating officer to lead Hy-Vee's retail grocery operations, the release said. Most recently, he was promoted to executive vice president and chief merchandising officer in June 2022, before officially being named chief operating officer earlier this year.
Pothoff said the leadership changes represent a restructuring at Hy-Vee that separates the company's business into specific areas of focus. Tweeten, Wiese and Sherlock will all now report to Gosch, she said.
Georgia Van Gundy has been promoted to chief of staff, a role previously held by Tweeten. Van Gundy will continue in her roles as executive vice president, chief customer officer and chief administrative officer, which include oversight of human resources, government relations, community relations, communications, customer care, DEI initiatives, risk management, training and education, and food safety.
Van Gundy joined the Hy-Vee leadership team in 2019 as senior vice president for administration, industry and government relations. She was promoted to senior vice president, chief administrative officer in June 2020. In fall 2022, she was named executive vice president, chief administrative officer, chief customer officer. Before joining Hy-Vee, Van Gundy served as executive director of the Iowa Business Council.
Facebook Notice for EU! You need to login to view and post FB Comments!