IEDA board approves tax benefits for Ankeny food manufacturer, changes boundaries of Des Moines' reinvestment district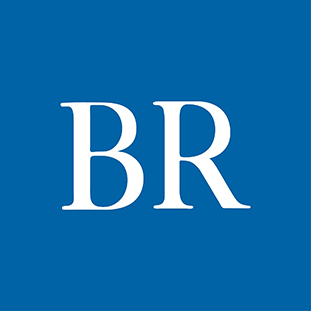 The Iowa Economic Development Authority Board today approved tax benefits for an Ankney company that makes food products, including mayonnaise, salad dressing and barbecue sauces.

Mrs. Clark's Foods was awarded $165,000 in investment tax credits and $157,500 in refund of sales, service or use taxes paid during construction.

According to board documents, the company, which distributes products to schools, retail stores and food service shelves nationwide and around the world, plans to expand its existing facility by about 60,000 square feet, update existing equipment, and relocate office space to make better use of its on-site facilities, at 740 S.E. Dalbey Drive in Ankeny.

Construction is scheduled to begin in November, board documents show.

The project cost is estimated at $9.25 million. It is expected to create 19 jobs, of one which will pay a qualifying hourly wage of $25.76.

Board documents show the company will also receive a Tax Increment Finance rebate valued at $160,000, and a tax abatement valued at $263,140.

The board today also approved a city of Des Moines request to amend its reinvestment district to accommodate two projects that will redevelop office space into hotels.

In 2015, the city of Des Moines was awarded nearly $36.5 million under the Iowa Reinvestment District Program for the Iowa Convention and Entertainment District, which included the Iowa Events Center Convention Hotel, the Fifth and Keo parking and streetscaping, the Randolph Hotel, and 420 Court Ave., with estimated costs of $179 million. All four of the projects have been completed.

To keep the reinvestment district under the 25-acre maximum, the city requested that its boundaries be changed to remove underused parcels and add new parcels with existing buildings that are being redeveloped from office space to new hotels.

Those projects are the Surety Hotel, a $40 million renovation of the 12-story Midland Building, and the Financial Center Hotel, a $59.3 million project that would convert a portion of the Financial Center Building to a full-service, upscale hotel.

In other business today, the board approved funding for two startups:


Urbandale-based Inflexion Point Technologies was awarded a $25,00 Proof of Commercial Relevance loan for intellectual property development and evaluation. The company has developed a prescriptive on-planter seed treatment system that can be integrated into the manufacture of a new planter or added on to an existing planter. According to a news release, the system optimizes seed treatment applications using a software and mechanical system that applies the appropriate level of seed treatment as the seed exits the tube without excessive waste.
Clive-based Stagerie was awarded a $25,000 Proof of Commercial Relevance loan for market analysis, product refinement and market entry activities. The company brings real estate agents, homeowners and home stagers together in a single portal, where photos can be easily submitted of a home online and receive professional staging consultations by email.
Facebook Notice for EU! You need to login to view and post FB Comments!