IMT Insurance settles into new West Des Moines headquarters
Mutual insurer's CEO discusses technology, growth and what's ahead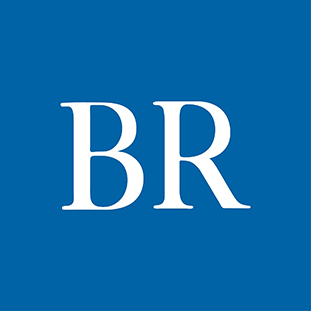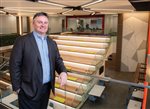 Sean Kennedy and his leadership team at IMT Insurance spend a lot of their time driving rural roads each January as each of them personally delivers bonus checks to agents. This year, Kennedy traveled quite a bit on gravel roads through farm country in South Dakota.
In a similar vein, the company sent a group of employee volunteers to Marshalltown last year following the devastating tornadoes and storms just to help residents clean up — regardless of whether they were policyholders or not.
Kennedy sees a strong correlation between those relationships and the growth the company has seen over the past decade.
"We wholeheartedly believe that our relationships with our independent agents and policyholders are key," he said. "So we spend a lot of time building those relationships. Where everybody else is moving away from relationships, we're doubling down on it, because we think it's important to doing better business.
IMT Insurance began the newest chapter in its 135-year history with its move in late December into its newly completed 88,000-square-foot headquarters, which is located just north of Wells Fargo at 7825 Mills Civic Parkway in West Des Moines.
The company's past decade of growth is largely attributable to its launch in 2007 of a new personal lines auto insurance company, Wadena Insurance. That business now accounts for a little over half of the company's total premiums.
"That really started to drive our growth and build our trust relationship with our agents, because we had been stagnant for about two years before that came out," Kennedy said. "Ever since then, we've seen a lot of growth."
By 2012, for instance, the company had four agencies that surpassed the $2 million mark in annual premiums, by 2017 the number of agencies bringing in more than $2 million had grown to 21. As of Dec. 31, 2017, the latest figures available, IMT's net written premium was more than $232 million, up 6.5 percent from the prior year.
Formerly known as the IMT Group, the insurer rebranded as IMT Insurance last year. The mutual holding company consists of three operating entities: IMT Insurance, Wadena Insurance and IMT Corp., which houses IMT Computer Services — a software company that develops programs that it sells to mutual insurance companies across the country.
"We wholeheartedly believe in building systems ourselves, so that we can really home in on that user experience," Kennedy said. "Our agents are the ones working with all the different systems, so we sit down with them to find out exactly what works and doesn't work with the different systems they use with other companies, and build ours to meet those needs."
Last year, IMT Group moved to one brand and logo as IMT Insurance, which is the lead company.
IMT has grown to a total head count of about 340 employees; the majority of those workers — approximately 240 — work in the new headquarters building while the remainder are in the field. In return for receiving state and local economic development incentives, the company has pledged to create at least 33 new jobs over the next three years.
"We'll be way over that," Kennedy said, noting that the budgeted increase for 2018 was 17 employees, and the company expects to add an equal number of new positions this year.
Kennedy said that the company largely hasn't felt any impact from the tight workforce and talent shortage most employers in the area lament. "We've hired a lot of people through word of mouth, and we've got a lot of people who have been here 40-plus years who aren't ready to retire," he said. "We've been growing a lot of the younger people, too, so we've got a great mix."
Although IMT's personal lines of insurance were its fastest-growing business last year, largely because some competitors got out of personal lines in 2018, the company is focused on building its commercial lines of business.
"We're rural-focused, so a lot of our business is personal lines," Kennedy said. "So we saw quite a bit of growth in personal auto [in 2018], but long-term, commercial lines have grown faster the past four out of five years."
One of the key things the company is working on from a technology standpoint is an ongoing project to replace all of its current computer systems.
"It's a state-of-the-art way to develop policy systems that actually is a collaboration between our insurance operation developers and computer services developers," he said. Once it's developed, the operations side of the company will actually purchase the new system from IMT Computer Services, which will also market the software to other insurance companies.
Another technology project on the horizon will be a move into some claims settlements using artificial intelligence. IMT Insurance recently purchased an online claims settlement product developed by MotionsCloud, a German insurtech company that participated in the Global Insurance Accelerator in 2017.
"It's a pretty quick turnaround," Kennedy said. Here's how it works: After the policyholder sends pictures of the damaged vehicle, the adjuster sets the settlement amount and can send it to the person's bank account within minutes. By implementing AI into the process, the next step will be that the program will determine from the photos the amount that the damage will cost to fix, he said. That will save insurers the cost of sending out adjusters and enable the adjusters to handle more claims daily.
IMT also has worked with California-based Serious Social Media, another Global Insurance Accelerator company, for the past two years. The insurtech company developed an app for agents to send targeted messaging out to policyholders, as well as marketing pieces to prospective clients. "Let's say an agent wants to sell to craft breweries. They can push out something to all the craft breweries on their Twitter account."
Through all the technological advances that are being made, Kennedy said the company is careful to keep a proper perspective.
"Technology is important, but don't let technology drive the business," he said. "We try to develop technology that's going to enhance our relationship and our customer experience."
Facebook Notice for EU! You need to login to view and post FB Comments!