Increased hiring, strong exports boost Iowa's rural economy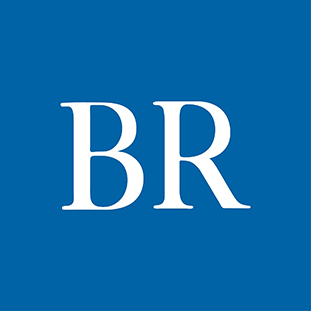 Iowa's rural economy continued its growth this month, with increased strength in hiring and indicators that farmers are in a solid cash position with little need for borrowing, according to a monthly survey of rural bankers.

According to Creighton University's Rural Mainstreet Index, released Thursday, the index for Iowa increased slightly in October to 65.4, up from 65.3 in September.

The survey of bank CEOs in rural, agriculturally and energy-dependent communities represents an early snapshot of the economy in a 10-state region. It is focused on about 200 communities with an average population of 1,300. It ranges from zero to 100, with 50 representing growth-neutral.

For the region, the index in October rose to 66.1, up from 62.5 the previous month, the 11th consecutive month that it has remained above growth-neutral.

In Iowa, the new-hiring index grew to 70.2, an increase from 68.6 in September. The state's farmland price index fell to 81.9, from 87.1 in September, the report showed.

Ernie Goss, the Jack A. MacAllister Chair in Regional Economics at Creighton, said the rural economy of the region was supported by solid grain prices, low interest rates and growing exports.

"USDA data show that 2021 year-to-date agriculture exports are more than 25.4% above that for the same period in 2020," Goss said. "This has been an important factor supporting the Rural Mainstreet economy."

According to the report, supply chain disruptions remain a concern, with more than one-third of those responding to the survey saying congestion at transportation hubs represent the greatest challenge to farmers.

Despite those challenges, 82.1% of rural bankers reported that farmers were in a solid cash position heading into the end of the year. However, Steve Simon, CEO of South Story Bank in Huxley and Slater, said he was expecting "year-end borrowing as farmers look to pre-pay rising input costs."

Other highlights from the survey include:


The confidence index, which reflects bank CEO expectations for the economy six months out, sank for the fourth straight month to 51.8, its lowest level since November of last year, and down from 65.4 in September.

The October loan volume index fell to 53.6 from September's 58.9. The checking deposit index advanced to 66.1 from September's 58.8, while the index for certificates of deposit, and other savings instruments slumped to 32.1 from a weak 37.5 in September.

The home sales index rose to 73.2 from September's 71.4. The retail sales index for October declined to 55.4 from 58.9 in September.

"Healthy farm prices and federal stimulus spending are having very positive impacts on Rural Mainstreet retail sales and home sales," Goss said.
Facebook Notice for EU! You need to login to view and post FB Comments!