Increases in manufacturing employment help boost Iowa's economy; supply chain disruptions remain a concern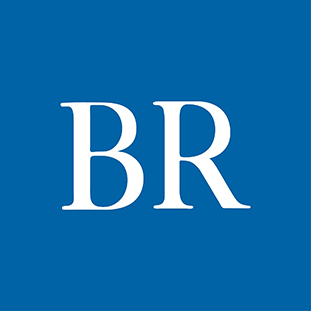 Iowa's economy performed more strongly in October, behind increases in manufacturing employment, than the prior month, according to a survey of supply chain managers released today.

According to Creighton University's Business Conditions Index, the index for Iowa increased to 67.8 in October, up from 62.8 in September.

The index ranges from zero to 100, with a score of greater than 50 indicating an expanding economy over the next three to six months. It is a mathematical average of indexes for new orders, production or sales, employment, inventories, and delivery lead time.

For the nine-state region that is included in the survey, the index climbed to 65.2 from September's 61.6.

For Iowa, most of the components saw stronger performance in October than in the previous month. The index for new orders was 73.8, inventories was 72.3 and employment index was 63.3, all increases from September levels.

The index for production and sales dipped below neutral growth at 49.9 in October, down several points from September, and the delivery lead time index was 79.5, still strong but down from 84.4 the prior month.

Ernie Goss, director of Creighton University's Economic Forecasting Group, cited stronger manufacturing employment growth for Iowa's healthy October performance.

"Over the past 12 months, according to U.S. Bureau of Labor statistics, Iowa manufacturing employment advanced by 4.1%, third in the region," he said.

Despite stronger growth in manufacturing employment, wages in Iowa lagged with a gain in hourly wages of 3.2%, eighth in the region, Goss said.

For the region, supply chain bottlenecks continued to be cited as one of the primary concerns in the coming months, with about one-third of supply chain managers reporting that stockpiling of inventories has contributed significantly to disruptions in the supply chain.

Supply chain managers who responded to the survey also said continued difficulties in finding and hiring new workers remains a concern, with 27% saying it was a major contributing factor to supply chain bottlenecks.

Those factors may have contributed to a continued weak showing in the October Business Confidence Index, which remained at 37, unchanged from September and the lowest level since before the start of the pandemic in the first quarter of 2020.

Other highlights from October's Business Conditions Index include:

The wholesale inflation gauge for the month climbed to a very brisk 96.5 from October's 94.9.

The regional inventory index, reflecting levels of raw materials and supplies, soared to 64.4 from 48.3 in September.
Despite supply chain bottlenecks, regional export numbers were positive for the month. The new export orders index declined to a still positive 53.3 from September's 59.5 while the import reading rose to a solid 57.9 from 37.0 in September.
Facebook Notice for EU! You need to login to view and post FB Comments!