INNOVATIVE COMPANIES: Creative Werks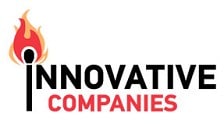 The problem:
Operating special vehicles, such as farm machinery or military vehicles, can be cumbersome and unsafe.
The innovation:
Creative Werks designs and manufactures radio-controlled wireless systems for special-operations vehicles. That can allow for safer and easier operation of equipment.

How they did it:
Bob Folkestad knew the technology existed.
As an engineer with SPAL Automotive USA in Ankeny, Folkestad worked with wireless control systems for automobiles. When SPAL downsized its engineering staff in 2007, he decided to take his expertise and apply it to other types of vehicles, such as tractors and military vehicles.
He turned his existing company, Creative Werks Inc., from an on-the-side consulting company to a multimillion-dollar business that designs and manufactures radio-controlled systems for farm equipment and other specialized vehicles.
In other words, Creative Werks doesn't make the machinery, but rather helps make the machinery work.
For example, with a wireless system, a farmer can use a remote control to move a grain auger, or an industrial worker can use a remote control to operate a crane.
"The same brain could run a lot of different things," Folkestad said. "So we go to them with an industrial-type control at a lot lower price and are able to basically replace the wired hardware counterparts in the market with the more advanced system that they can integrate in."
The technology also allows different types of farm machinery to work with the same piece of equipment, such as a sprayer.
"Basically our products reduce labor, because you don't need as many people," Folkestad said. "They're safer, because you can put people in a position that's safe. And they're easy to integrate, and a lot of times it's lower-cost to use our systems than the hard wires."
Creative Werks has found a niche in serving equipment companies that aren't large enough to have their own in-house experts in electronic engineering. The company often fills the role of being the equipment manufacturer's high-tech department, Folkestad said.
The company has about 100 active customers, though the majority of its business is done with about 10 manufacturers, Folkestad said. Last year, Creative Werks made more than 65,000 remote control products.
Folkestad's biggest challenge hasn't been learning the technology, but rather managing the company's growth and learning how to run a business.
The business has grown steadily; since earning about $400,000 in revenues in 2007, Creative Werks generated about $3.7 million in revenues last year and is hoping to hit $5 million this year.
What's your key to being innovative?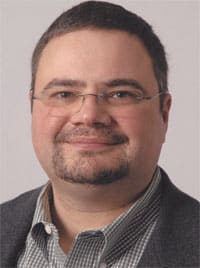 "You have to be smarter and work harder, which is not being that innovative, but to be innovative, you have to work smart. You can't limit yourself by maybe what's in the marketplace, so you have to have vision. You have to have the foresight to think about what is going to happen, and then act on it before other people, and then have the ability to pull it off. For us, our success to being innovative is being integrated from top to bottom in our business. If I come up with an idea, I've got to be able to build it from start to finish."
– Bob Folkestad, owner, Creative Werks Inc.