Interns lead summer of challenge and inclusion at Pi515
Nonprofit's tech mission grows after pandemic forces virtual schedule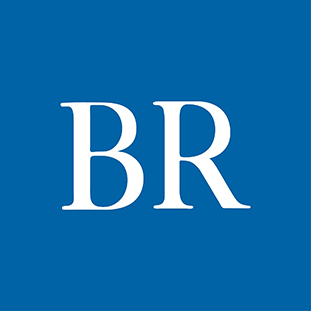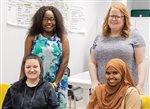 At Mainframe Studios, Pi515's small but mighty team of three college interns has the organization's summer goals posted along a wall, in full view of IT administrator Mohamed Sharif, executive assistant Kate Howe, and Pi515 founder Nancy Mwirotsi each day.
There's the Smart Cities Summer Challenge, supported by AT&T, the John Pappajohn Entrepreneurial Centers, StartupCity Des Moines and philanthropist John Pappajohn. In it, summer programming interns Khadija Aden and Kiana Fay are coordinating guest speakers to teach 27 students virtually each week.
In July, Pi515 is also launching the Digital Inclusion Campaign, a multimedia showcase of technology professionals throughout the summer led by intern Ferdinand Alobo. Rounding out the campaign is a giveaway of 300 hot spot devices provided by AT&T and Connected Nation through the K-12 Home Gap program.
"We're just thankful to be in this space and to have this team," said Kate Howe, who joined Pi515 as executive assistant earlier this year. "It's a privilege to be here and have these interns. They work so hard for us."
Devices will be available for pickup at Grand View University on July 15 and July 17. During pickup, Pi515 volunteers and staff will be offering short digital literacy tutorials on operating a computer, checking email and using Microsoft Word.
"These things are important for having a career. We're taking the responsibility of handing out the internet to somebody, and making sure they have the digital literacy skills to go along with it," Howe said.
Aden and Fay are tackling the Smart Cities challenge with students in middle school and high school twice a week, with each week's topic led by a guest speaker.
"We're challenging them to come up with a smart solution for an unmet need in their community," Fay said. "They're researching data sourcing and learning how to use Excel, how to analyze the data and present the data."
"We're hoping for ways to improve the quality of life for citizens," Aden added.
By the end of the summer the class will present individual, prerecorded business pitches to the guest judges for the chance to win cash, which they can use to research their idea or put toward their education.
The challenge grew from last year's successful virtual pilot program, which founder Nancy Mwirotsi developed on the fly after the COVID-19 pandemic shut down in-person classes. In April, Pi515 wrapped its first Girls' Entrepreneurship Summit, awarding 11 girls in middle school and high school cash to put toward their business or education. Pi515 activities will remain virtual until this fall, when the after-school programming will begin in person.
"We have a young woman who is working on getting a patent lawyer for her idea. We have a woman who is successfully selling lip glosses and beauty products right here in Des Moines," Howe said. "They had learned everything from legalities to presenting an idea in a succinct amount of time.
"I really hope to see them go further with this, and have the confidence to get the attention of our city leaders," she added. "We've got high school and middle school students coming up with these amazing ideas of how we become more of a smart city that serves more people, that helps people in the end, so our representatives can take action."
Facebook Notice for EU! You need to login to view and post FB Comments!