Introducing: The Drake Business Clinic
New programs aim to bring world-class entrepreneurship education to underserved small business owners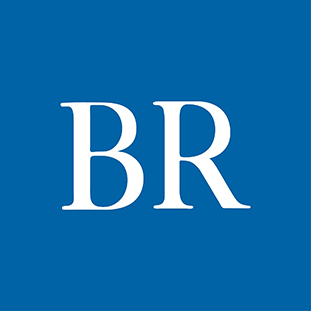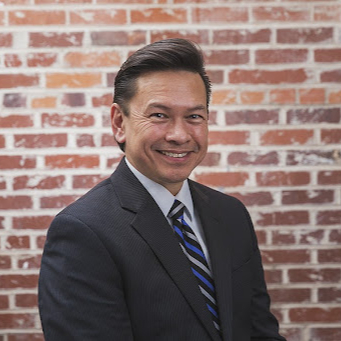 Drake University is busy taking its entrepreneurial education program to the next level, under the leadership of a serial entrepreneur and change-maker,
Bill Adamowski
.
Adamowski was recruited to Drake in early 2020 — shortly before the pandemic turned "business as usual" on its head — in the newly created role of executive director for entrepreneurship, innovation and human-centered design in Drake's College of Business and Public Administration.
The ramp-up in entrepreneurial programs is part of what the university is establishing as the Drake Business Clinic, which, in the spirit of the university's Drake Legal Clinic, aims to strengthen and develop ties between Drake and the Central Iowa business community.
"It's really about, how do we create this next generation of leaders that want to do good and lead with purpose?" Adamowski told the Business Record. "I said, 'Hey, this sounds really fun, and really cool.' And being located in Des Moines, there's no better place to do that."
A core initiative of the Drake Business Clinic is the Drake Business Accelerator, which earlier this month quietly began its third cohort. With an emphasis on serving the underrepresented entrepreneurs, a majority of the 36 individuals enrolled in the current three-month program are Black owners of small businesses, though all small business owners are eligible to apply. The program uses a "Lean Launchpad" methodology developed at Stanford University, along with Drake's Storytelling Investor Pitch methodology.
Adamowski, who began his career with the General Electric Research Laboratory, first moved to Central Iowa to become chief technology officer for Wells Fargo Home Mortgage. He went on to Silicon Valley to launch a mortgage software company, MortgageHub, and later started several other successful software ventures before joining real estate data company CoreLogic, running the company's technology processes.
He returned to Iowa in 2015 to launch the ISU Startup Factory in Ames, as the university's director of innovation and entrepreneurship. In less than a four-year period, he and his team worked with more than 100 startup companies, collectively helping a majority of them to raise millions of dollars in capital.
With a flair for thinking big and a track record for scaling successful entrepreneurial ventures, Adamowski said that Drake's emphasis on helping to develop Central Iowa's next generation of leaders resonated with him.
With a staff of eight faculty members, the accelerator program is collaborating with three existing entrepreneurial programs in Greater Des Moines — the Evelyn K. Davis Center, the Immigrant Entrepreneurship Summit, and Lutheran Services of Iowa. "So we've got some pretty decent partnerships that are feeding some of these experienced entrepreneurs in these underrepresented areas to join our program," Adamowski said.
The new accelerator program — which has now been completed by 29 small business owners — provides a complementary piece for Evelyn K. Davis Center graduates who have completed the center's Business Boot Camp program, he said.
"If they're really pushing to grow their business, the Drake Business Accelerator becomes a perfect next step for them, because now we challenge them more," he said. The program emphasizes real-world action and accountability, requiring participants to report back weekly on who they've reached out to and actions they've taken to move their business forward.
Using a $300,000 grant from the Ewing Marion Kauffman Foundation, the accelerator has implemented the MIT Venture Mentoring Service, a team mentoring model developed by the Massachusetts Institute of Technology. Following the three-month accelerator program, participants at Drake can enroll in the venture mentoring service, which connects them with a small team of business mentors.
Initial funding for the Drake Business Clinic was provided by the John Pappajohn Entrepreneurial Center at Drake. Additional funding sources include a $184,900 state grant from the Iowa Economic Development Authority and a $100,000 grant from the U.S. Small Business Administration through its Community Navigators program.
Adamowski, who also teaches Drake's Entrepreneurship 101 class, plans to begin bringing in students from Drake's entrepreneurial programs to work with the small business owners who are participating in the accelerator. "I think that's a phenomenal experience that they could have, working with minority and immigrant populations, but then applying the entrepreneurship skills they're learning at Drake, in the same vein as the Drake Legal Clinic," he said.
Now that the programs have launched and have proved viable, Adamowski is seeking corporate partners in Central Iowa that have an interest in reaching out to underserved communities by providing capital and mentors.

Adamowski said the MIT Venture Mentoring approach means that potential mentors don't have to feel like they have all the answers, since they'll serve as part of a team. Participating can also help companies to develop or expand their supplier diversity programs, he noted.
The growth in the accelerator's cohort sizes reflects strong demand for such a program, Adamowski said, although they may need to begin instituting a cap if that continues. "I always ask [applicants], where did you hear about us? And they'll say, so-and-so went through the program. Or they'll ask to invite their friend, who also has a business. If they have a legitimate business here, why not?"
Bill Adamowski can be reached by email at
bill.adamowski@drake.edu
or by phone at 515-271-4922.
Insider: Read a 2015 Business Record article about Bill Adamowski's entrepreneurial career.
Facebook Notice for EU! You need to login to view and post FB Comments!