Invest DSM is helping to stabilize neighborhoods by buying rentals, converting them to owner-occupied houses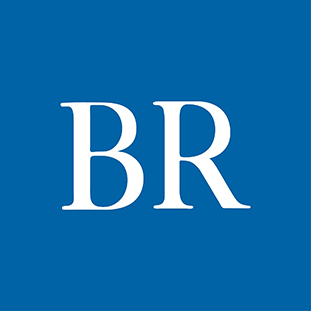 For years, residents of neighborhoods near Drake University have pushed to see rental properties converted back to owner-occupied housing.

The revolving door of rental occupants coupled with inattentive landlords resulted in unsightly properties. And while new developments like a hotel at 2650 University Ave. and a mixed-use project at 2530 University Ave. have brought new vibrancy to the area, many of the century-plus-old houses continue to be eyesores.

Enter Invest DSM, the nonprofit corporation overseeing Des Moines' revitalization efforts.

In April 2020, Invest DSM purchased property at 1126 26th St. that included a two-story house in disrepair. A few months later the group bought property at 1124 26th St., and in December 2021 it bought 1132 26th St.

The three houses on the properties included similar flaws: Aging roofs and unsightly siding. Missing screens from windows. Poor plumbing and electrical systems.

All three houses had been rentals, with continually changing residents. The houses at 1126 and 1132 26th St. were single-family rentals; the house at 1124 26th was a five-plex.

Invest DSM, with funds from the city of Des Moines and Polk County, renovated the house at 1126 26th St., spending about $200,000.

The house originally had four bedrooms with 1.5 bathrooms. It was redesigned to have three bedrooms and 2.5 bathrooms, including a full-size bathroom in the master bedroom.

The laundry room was moved from the basement to the first floor and a wall was removed to open up the kitchen into the dining room. A deck was added onto the back of the house and the front porch was rebuilt. A new roof was put on the house, the plumbing and electrical systems upgraded and a new mechanical system installed. The house's exterior and interior were repainted.

In March, the house was sold to a new homeowner.

"With some of the new multifamily developments coming to the Drake area, we can start getting some of these residences converted back to single-family," said Amber Lynch, Invest DSM's executive director.

Nearly all of the residences along 26th Street between University and Cottage Grove avenues were rentals, Lynch said. Invest DSM's goal is to rebalance the block to include 50% owner-occupied houses and 50% rental.

Similar efforts are occurring in other neighborhoods.

Since April 2020, Invest DSM has purchased 44 properties in the Drake, Columbus Park and Oak Park/Highland Park neighborhoods, paying a total of $4.1 million for the parcels. The house on 26th Street and one at 809 Euclid Ave. have been renovated and sold to new homeowners. Fourteen other houses are in various stages of renovation.

Additionally, houses on 16 properties have been demolished and new houses are planned on the lots. Home Inc., another nonprofit group, is building a house with an accessory dwelling unit on one of the lots and Neighborhood Finance Corp. is building a house on another lot. At least eight of the lots will be sold to area homebuilders who will construct affordably priced houses on the parcels.

"Hopefully in 2023, those houses will be completed and sold, [bringing] some new housing products into these neighborhoods," Lynch said.
Check out an interactive online map that includes information about the 44 properties purchased by Invest DSM by clicking here.
Facebook Notice for EU! You need to login to view and post FB Comments!