Investing in health care technology partners
An inside look at UnityPoint Health's new innovation venture program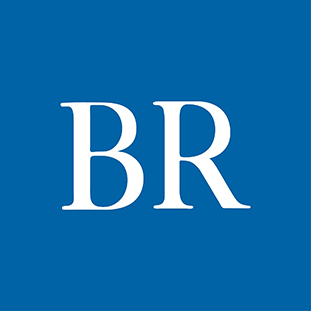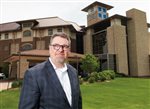 Matt Warrens can usually tell immediately how valuable a new technology application will be to health care workers when he talks directly with front-line clinicians.
"You can just see from their expressions and how receptive they are to it whether it's just a nice-to-have kind of thing or an absolutely must-have tool," Warrens said.
As the managing director of innovation for UnityPoint Health, Warrens and his team serve as the gatekeepers for identifying, developing and implementing new clinical and operational technologies for the health system.
Warrens, who was hired by UnityPoint Health a year and a half ago to develop its innovation programs, estimates that his team has screened at least 500 health care-related startup pitches and technologies in that time. UnityPoint Health, which is among the largest regional health systems in the country, launched its innovation center initiative in 2018 as an effort to foster a culture of innovation throughout the system.
Building on that momentum, the West Des Moines-based health system a year ago launched a $100 million venture fund program and startup accelerator. The UnityPoint Health Ventures Innovation Fund "will invest in early-stage growth companies in the digital health, medical devices, therapeutic spaces and health care services sectors," the health system said when the fund was launched.
Although innovation centers and accelerator programs are becoming more common among the more than 400 health systems in the United States, they are not common to all health systems. UnityPoint Health was among more than 40 health care systems or hospitals recognized last year by Becker's Health Care as having dedicated departments, institutes and organizations to promote research, development and innovation.
Two of the startup companies that UnityPoint Health has invested in — SilverCloud Health and CareSignal — are particularly illustrative of the advantages that the strategic partnerships have created for both the health system and the technology companies.
"I think COVID-19 has really accelerated the adoption of these technologies," said Warrens, who has more than 20 years of experience in the health care industry. "For instance, with both SilverCloud and CareSignal, we went from a few hundred users to a few thousand users in a very short amount of time."
To date, the venture fund has strategically invested in nine health technology startup companies, each of which has developed solutions to make health care services more accessible to patients and more efficient for providers.
One of its most recent investments this year was participation with three other health systems in a $16 million second-round investment in SilverCloud Health, a leading digital mental health platform that's now being used by UnityPoint employees.
Additionally, the fund is actively connecting entrepreneurs from those companies with UnityPoint clinical and operational leaders to beta-test solutions that can lower costs, improve quality of care and aid in UnityPoint's population health initiatives.
"There's a theme that definitely resonates through them," Warrens said of the emerging portfolio of companies. "Behavioral health, the 'digital front door,' digital monitoring."
Sifting through the noise
In the past decade with the advent of electronic health record systems and an accompanying array of digital solutions that have evolved in the push toward value-based as opposed to fee-based medicine, the "noise level" of sales pitches to care providers by technology companies has risen considerably, he said.
"In general, I hear from a lot of clinicians that they're almost frustrated at the amount of noise coming to them from technology companies," Warrens said. "They're skeptical about those claims, and rightfully so. So [with the innovation center] we say, 'Let our team sift through the noise and validate that.' So in a way, it's not the company trying to sell the product — it's a team from UnityPoint. I get so much feedback from clinicians; they really appreciate that we have a team at UnitypOint doing this stuff."
The companies that the UnityPoint Health fund invests in must fit within one of four key areas:
Care experience (easier and more personal care).
Care delivery (extending the reach of the clinician and the health system).
Care financing (pursuing growth through value-based care).
Care innovation (emerging treatments and high-growth business and service lines).
"It starts with those four areas," Warrens said. "What are the problems that our clinical experts are having in those areas, and can we find solutions to solve those problems? It's really about us being the gatekeepers.to bring back solutions to those clinicians. Financial diligence is happening in parallel with that."
The innovation center's two primary components — an idea incubator and a business accelerator — complement each other because the model enables clinicians, subject matter experts and software engineers to collaborate to develop solutions, Warrens said.
"Our goal is to operationalize three or four of those [projects] a year," he said. "That allows the innovation team to take on new projects. On the flip side of that, it's going to be interesting to see how COVID-19 accelerates this process."
SilverCloud, launched five years ago in St. Louis, is focused on removing barriers that prevent patients from accessing mental health services. Its platform has been used by more than 350,000 users and is growing by over 15,000 users per month, according to its website. Its results for users have been demonstrated to be on par with face-to-face therapy in multiple randomized controlled trials.
CareSignal provides a platform for health systems to more effectively focus on delivering care to patients with chronic conditions and helping to prioritize care to patients in real time as their health risks change. The app enables patients with conditions such as diabetes, COPD and congestive heart failure to update their care providers from home and to receive real-time intervention if needed to head off unneeded re-hospitalizations.
Both companies have expanded their offerings since the COVID-19 pandemic to specifically address needs during the health emergency.
Another of the partner companies in the venture portfolio is Kaizen Health, a Chicago-based company that has developed a digital transportation platform that UnityPoint Health and a number of other health systems are using to help coordinate transportation for patients upon discharge and for clinic visits. The company has national contracts with ride-hailing services such as Lyft and Uber, as well as connections with wheelchair van providers in each health system market.
The innovation center is already tracking key performance indicators in real time for each platform and technology company that is part of the accelerator program through an internal "innovation dashboard."
As an example, with CareSignal, UnityPoint has tracked more than 750 unique patients who have been enrolled and has found that, on average, the app plays a role in three patient encounters per month in which the patient needed something or reported a concern about their condition, potentially avoiding a hospitalization or intervening in a more timely way.
UnityPoint doesn't disclose how much has been invested through the venture fund in any particular company or cumulatively, but its stated goal is to invest in about 30 companies. The $100 million figure represents a target figure for investments over what could be 12 years or more. "This is what you call 'balance sheet investing,' " Warrens said. "It's really a diversification of the existing portfolio to invest in solutions that benefit us financially and operationally."
On the internal side, UnityPoint Health's "Idea Incubator" program represents an effort to harness the brain power of more than 32,000 team members and to provide a vehicle for all of the innovative ideas they can generate.
Among the programs that are part of the incubator is an innovation fellowship, which was launched in January but was temporarily put on hold when COVID-19 broke out.
A cohort of a dozen employees — including a number of clinicians — will work on issues related to social determinants of health when it is able to reconvene. The fellows will be able to devote 20% of their working time to help coordinate idea campaigns across the health system, Warrens said.
Still a virtual center
Before joining UnityPoint, Warrens was vice president of innovation partnerships for OSF Healthcare System, an integrated health system based in Peoria, Ill. There, he was also executive director of OSF's Jump Simulation Training and Innovation Center, a collaboration with the University of Illinois College of Medicine aimed at improving outcomes and lowering health care costs through innovative simulation training of health professionals.
In the first decade of his career, Warrens worked in various roles in outpatient care and performance improvement. He holds an executive MBA from Bradley University in Peoria and has a health care administration degree from Southern Illinois University.
"I got involved in the innovation work around 2012, which included [OSF Healthcare's] commercialization group in partnership with the University of Illinois, and some partnerships with some pretty big East Coast and West Coast incubators and accelerators," Warrens said. "And then ultimately, [OSF Health launched] a venture fund."
Warrens sees a similar path forward for UnityPoint Health. Plans are still fluid as far as facilities go — the innovation center is essentially still a virtual program without a significant dedicated space. "Actually, that's serving us really well right now," Warrens said. "We want to be, and are, very connected to each of our regional leaders."
Looking ahead, Warrens said that a collaborative space with some other innovation-centered entities may be preferable to a siloed space for UnityPoint Health alone.
"In the short time I've been here, I've learned a lot about the innovation environment in Central Iowa," he said. With several different existing accelerators operating already locally, "to me, the best thing that could happen here is some sort of collaborative space," he said. "I've been to more than 100 accelerators, and to me, the best ones are happening in collaborative spaces."
Facebook Notice for EU! You need to login to view and post FB Comments!