Investors, markets on edge as outcome of presidential election remains uncertain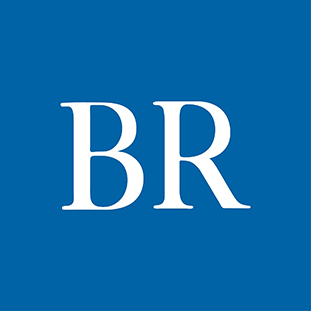 The early uncertainty following Tuesday's presidential election left investors and many in the business community waiting and watching as markets and treasury yields went through gyrations matched only by the sharp swings as ballots continued to be counted.

Some of the sharpest swings, according to U.S. News and World Report, were in yields for U.S. government bonds, which previously rose on hopes that a Democratic sweep could lead to more coronavirus relief funding from the federal government.

A contested election would be a worst-case scenario for markets, only prolonging uncertainty that will keep investors on edge, said Rick Lacaille, global chief investment officer at State Street Global Advisors.

According to this morning's New York Times, stock futures swung back and forth throughout the night, shifting between gains and losses 10 times in the 12 hours leading up to 6 a.m. Eastern time today. The biggest swing came after President Donald Trump claimed he had won reelection despite ballots continuing to be counted in several states and suggested he would have the Supreme Court intervene.

As of midmorning, votes were still being counted in Wisconsin, Michigan, Pennsylvania, Georgia, North Carolina, Arizona, Nevada and Maine.

The New York Times reported that investors saw a clearer path forward when they saw a quick win for former Vice President Joe Biden, which could set the state for a large COVID-19 relief package. While that could bolster the economy and boost consumer spending, it would also mean big deficits, possibly pushing interest rates higher, according to the New York Times article.

Additional pandemic aid has been sought by Wall Street, but negotiations in Washington stalled in recent weeks.

Investors retreated early today into the safe territory of the U.S. dollar and U.S. Treasury Bonds, as financial markets wobbled under the uncertainty of the election results, the Guardian was reporting.

"One of the few things clear so far is that we are not going to see a Democrat landslide win as polls had suggested," said Chris Turner, the global head of markets for banking group ING in the Guardian. "That has wrongfooted a foreign exchange market which was positioned for some clarity."

Trading on the Dow Jones rose sharply midmorning, up more than 546 points, or nearly 2%, at 27,737.01.

While the national race for president remained undecided at midmorning, in Iowa the outcome of the race and others had come into focus, with Trump winning Iowa with more than 53% of the vote, according to KCCI. Sen. Joni Ernst won reelection over Democrat Theresa Greenfield, while Republicans appeared to have recaptured at least one of the state's congressional seats.

Republican Ashley Hinson defeated Democratic incumbent Abby Finkenauer by nearly 3 percentage points with 100% of the vote counted in the state's 1st Congressional District. Republilcan Mariannette Miller-Meeks was holding a slim edge over Democrat Rita Hart in southeast Iowa's 2nd District, 50.04% to 49.96% with 100% of the vote counted.

Iowans set a record for voter turnout in Tuesday's election, with more than 1.6 million ballots cast. That surpassed the previous record of 1.5 million ballots cast in 2012.
Facebook Notice for EU! You need to login to view and post FB Comments!