Iowa banks' net income dips 17% as institutions increase reserves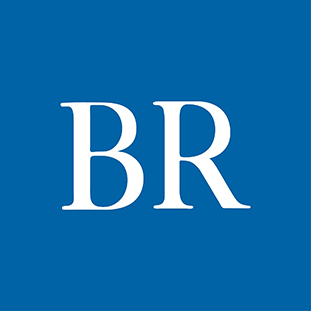 Iowa banks increased their loan and deposit activity in the first quarter of 2022, but net income dipped compared with the year-ago quarter as a result of increased expense provisions for potential future loan losses, according to the latest report from the Federal Deposit Insurance Corp.

Net income for Iowa banks was $324 million for first quarter 2022 — down 17.3%, or $68 million, from the amount in first quarter 2021.

In the first quarter, the Iowa banking industry remained strong and continued to meet Iowans' financial needs while navigating the challenges presented by inflationary pressures, rising interest rates and the end of pandemic support programs for borrowers, the Iowa Bankers Association said in a statement.

"Iowa banks reported increases in total loan balances and favorable credit quality metrics, allowing them to support Iowans amid rising inflation and interest rates," said John Sorensen, president and CEO of the Iowa Bankers Association. "Banks are closely monitoring the recent economic conditions and have made adjustments to protect against future uncertainties. Nonetheless, the Iowa banking industry remains healthy and well capitalized to handle these challenges."

Iowa banks reported $70.4 billion in active loans on their books as of March 31, an increase of 2.65% from the prior year. The quality of these loans remained strong, as net loan charge-offs did not fluctuate from 0.02% from the prior year. At 0.52%, the noncurrent percentage of total loans is down from the first quarter 2021 percentage of 0.74%.

Total deposits at Iowa banks were $102 billion as of March 31, up 10.3% from first quarter 2021 when deposits totaled $92.5 billion.

Return on assets, another indicator of overall bank performance, declined to 1.11% from 1.46% at the end of first quarter 2021. Iowa-chartered banks' total assets amounted to $117.7 billion at the end of first quarter 2022.

For all FDIC-insured institutions, quarterly net income totaled $59.7 billion, a decline of $17 billion, or 22.2%, from the same quarter a year ago, primarily due to an increase in provision expense, according to the FDIC. Provision expenses for loan losses increased $19.7 billion from the year-ago quarter, from negative $14.5 billion during the same period a year ago to positive $5.2 billion this quarter.

The increase in loan-loss provision expense reflects, in part, a slow return to pre-pandemic levels, reflecting an increase in loan balances and evolving economic uncertainties. At community banks, net income declined from year-ago levels because of reduced revenue from loan sales and higher business expenses, the FDIC reported.

A majority of U.S. banks — 62.8% — reported an annual decline in quarterly net income. The increase in provision expense also drove a decline of $4.1 billion, or 6.5%, in quarterly net income.

Overall, the FDIC reported Tuesday that the banking industry remains strong in terms of both capital and liquidity. In addition, loan growth and credit quality metrics remain generally favorable.

At the same time, the FDIC said, the banking industry faces significant uncertainty going forward resulting from lingering sensitivities related to the pandemic, inflationary pressures, a rising interest rate environment and geopolitical developments.
Facebook Notice for EU! You need to login to view and post FB Comments!