Iowa economy sees growth in August with little effect from derecho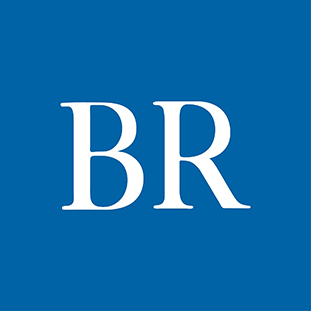 Iowa's economy rose several points above neutral growth in August, behind strong new orders and production, according to the Creighton University Mid-America Business Conditions Index released today.

Iowa's index climbed to 56.4 in August, up from 50.9 in July, according to the monthly survey of supply managers.

The index is an average of indexes for new orders, production or sales, employment, inventories and delivery lead time. It measures each category on a scale of 0 to 100, with an index greater than 50 indicating an expanding economy over the next three to six months.

The Mid-America Business Conditions Index surveys supply chain managers in a nine-state region including Iowa.

Overall, the index climbed to 60, its highest level in two years. That was up from 57.4 in July, and represented the third consecutive month it was in positive territory after three straight months of falling below neutral growth.

"While the August reading was certainly encouraging, manufacturing activity in the region remains below pre-COVID-19 levels," said Ernie Goss, director of Creighton University's Economic Forecasting Group and the Jack A. MacAllister Chair in Regional Economics in the Heider College of Business.

Gains in Iowa were bolstered by high index ratings in new orders (72.2), production or sales (67.7) and delivery lead time (66.5). Despite strong performances in those sectors, employment and inventories continued to lag below neutral growth, the report showed, with the employment index measuring 48 and inventories coming in at 43.6.

"According to U.S. Bureau of Labor Statistics, since the onset of COVID-19, the state's manufacturing sector has lost approximately 6,000 jobs, a decline of 2.7% with transportation equipment manufacturing accounting for a large share of the losses," Goss said in the report.
Overall, economic optimism climbed to 73.3 in August, its highest level since early 2018, and up from 68.3 in July. Goss attributed the strong performance to the federal coronavirus stimulus plan, Federal Reserve incentive programs and rising stock markets.

"Since our survey was conducted after August's derecho, I expected to record weaker business confidence," Goss said in the report. "However, our survey indicates that the region's manufacturing sector was spared much of the negative impacts."

Highlights from the August report include:

The regional Business Conditions Index expanded to its highest level in two years.

For the first time since January, the employment index rose above growth-neutral.

According to U.S. Bureau Labor Statistics data, the region has lost approximately 1 million jobs since the onset of COVID-19, for a 7.3% decline in nonfarm jobs.

Four of five manufacturers reported difficulty in finding and hiring qualified workers.

Business confidence climbed to its highest level since February 2018.
Facebook Notice for EU! You need to login to view and post FB Comments!