Iowa financial institutions on front lines of federal emergency lending provisions
As regulators encourage small-dollar loans, Iowa's banks and credit unions show solidarity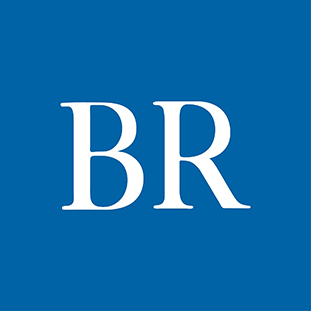 Iowa's financial institutions are about to be extremely busy lending desperately needed relief money to businesses across the state, as Congress nears passage of the $2.2 trillion CARES (Coronavirus Aid, Relief and Economic Security) Act.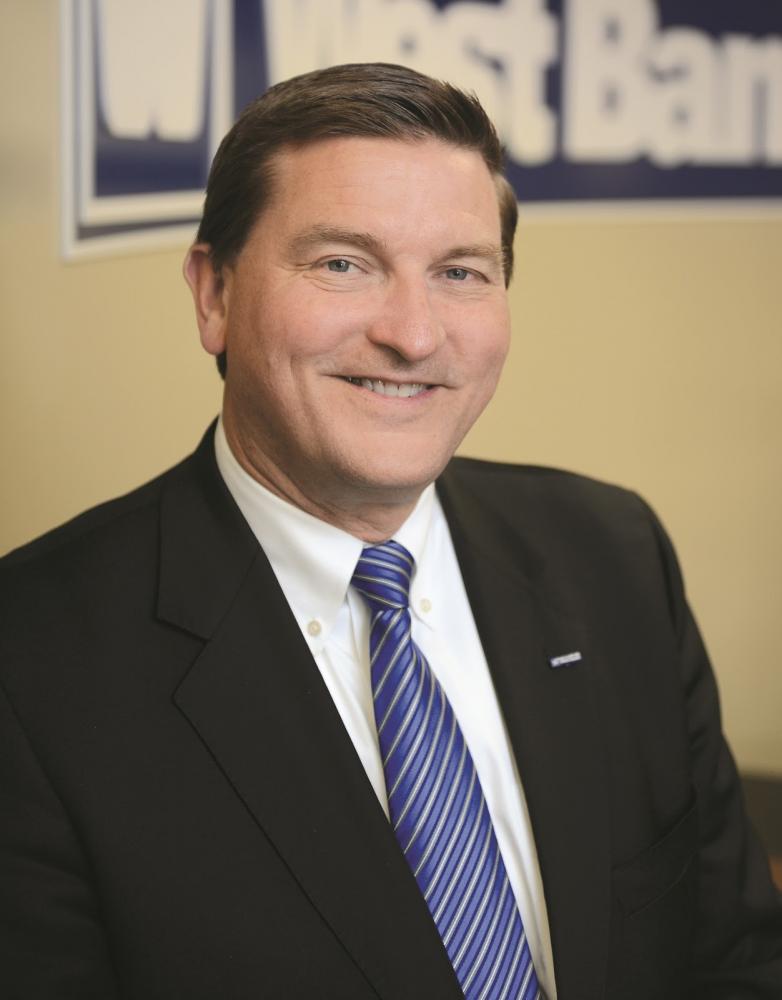 That's the assessment of Dave Nelson, CEO of West Des Moines-based bank West Bank, as he and other bank and credit union leaders across the state prepare to play a key role in the rollout of a historic $2.2 trillion federal aid package.
"That is the biggest relief package in the history of the world, is what it is," Nelson said.
One of the largest loan programs within the massive relief bill is known as the Paycheck Protection Program, a $367 billion lending program designed to encourage businesses not to lay off their employees, as well as to reimburse them for some of the economic harm caused by the unprecedented business shutdowns that have occurred to stem the pandemic.
Borrowers will have a portion of their loan forgiven in the amount equal to their payroll costs, interest payments on mortgages, rent payments and utility payments between Feb. 15 and June 30. The loan forgiveness will be reduced if the borrower reduces employment by a ratio similar to their reduction in employment, or if the borrower reduces salaries and wages by more than 25%.

A unique element of that program is that the federal government is asking all banks and credit unions to originate and underwrite the loans, Nelson noted. "This [Paycheck Protection Program] is totally designed to be delivered through the U.S. banking system," he said. "The delivery channel is the banking system." That includes credit unions as well as thrift institutions and community banks.

Two other major programs — the SBA Economic Injury Disaster Loan program and Iowa's Small Business Relief grant program — will require businesses to apply through the SBA or the state rather than their financial institutions.

Five federal financial regulatory agencies on Thursday issued a joint statement encouraging banks, savings associations and credit unions to offer responsible small-dollar loans to consumers and small businesses in response to COVID-19.

The statement — issued by the Board of Governors of the Federal Reserve System, Consumer Financial Protection Bureau, Federal Deposit Insurance Corp., National Credit Union Administration and Office of the Comptroller of the Currency — said the agencies recognize that "responsible small-dollar loans can play an important role in meeting customers' credit needs because of temporary cash-flow imbalances, unexpected expenses, or income disruptions during periods of economic stress or disaster recoveries."

"Such loans can be offered through a variety of structures including open-end lines of credit, closed-end installment loans, or appropriately structured single payment loans," the agencies said.

The announcement was followed by a rare joint statement from three statewide organizations representing Iowa's commercial and community banks and credit unions.

"As Iowa and the nation face a global pandemic, it's a time for all of us to support each other as we mitigate the impact of the novel coronavirus (COVID-19)," the Iowa Bankers Association, Iowa Community Bankers Association and Iowa Credit Union League said in a joint news release. "In our industry, we're doing the same. We're coming together to inform Iowans that they can continue to expect stable and uninterrupted delivery of important financial services, such as access to money and credit, throughout the duration of this crisis."

The associations are reminding customers that deposits at banks and credit unions are insured up to $250,000 per individual depositor through the Federal Deposit Insurance Corp. and the National Credit Union Share Insurance Fund, respectively.

In Iowa, "most banks and credit unions are encouraging use of their online, mobile, ATM and drive-thru options, and they have limited access to physical locations to protect customers and staff," the associations said. "These retail safety measures are designed to protect the health of our employees and customers, while providing continuous access to your financial resources.
Many of Iowa's banks and credit unions work closely with SHAZAM, an Iowa-based debit services provider, to ensure the electronic payments system is available and reliable. "These services mean consumers have access to their funds through ATMs, at merchant point-of-sale and with an array of mobile applications. This access is a certainty in uncertain times," the organizations said.

The guidance issued Thursday follows other actions taken by the federal agencies to encourage financial institutions to meet the financial services needs of their customers and members who have been affected by COVID-19.

For example, the federal banking agencies issued a joint statement on March 19 informing institutions that the agencies will favorably consider retail banking and lending activities that meet the needs of affected low- and moderate-income individuals, small businesses, and small farms for Community Reinvestment Act purposes, that are consistent with safe and sound banking practices and applicable laws, including consumer protection laws.

Also, federal regulators have issued guidance encouraging banks and credit unions to work with their business customers.

"For borrowers who experience unexpected circumstances and cannot repay a loan as structured, banks, savings associations and credit unions are further encouraged to consider workout strategies designed to help borrowers to repay the principal of the loan while mitigating the need to re-borrow," the guidance states.
John Rathjen, Des Moines market president for Bank Iowa, said his bank has been working with businesses that have approached it as well as actively reaching out to clients.
"The nature of this pandemic is that quite honestly it's impacted everybody," he said. "A lot of these businesses overnight had to close their doors and suddenly there's no revenue, so that creates concerns."
Fortunately, the economic health of the Des Moines business community is very good at the outset at this crisis, he said. "At the same time, there's a lot of uncertainty about where this is going. So we are very much working with customers as they make those [payment deferral or other] requests."
As an active SBA lender, Bank Iowa anticipates playing a robust role in the stimulus package through the Paycheck Protection Program loans, Rathjen said. "We've been in conversations with the SBA in conference calls to understand what they're offering, and to understand whether that's the best route for our customers," he said.
Low interest rates also make it a good time for businesses to consider refinancing existing loans or to finance new projects they have been considering, he said.
"I'm confident that everybody is going to put their best effort into this problem, and that we're going to come out of this very strong," he said.
West Bank's Nelson said that the regulators' statement encouraging temporary modification actions is important, because it tells bankers they have leeway to take actions without them being counted against them as a Troubled Debt Restructure, or TDR action, which normally are red flags for regulators.
"We would get a pass on those," Nelson said. Such mitigations might include arranging to skip a loan payment, making interest-only payments, or other arrangements to assist the borrower based on the circumstances.
Regarding the Paycheck Protection Program, "there may be businesses that it doesn't really make sense for," he said. "But if you have a business that was closed, this probably makes sense for you."
Nelson said he anticipates broad participation by financial institutions of all sizes across Iowa.
"I just can't imagine that any community bank of any size that would not participate," he said. "That's the very essence of what we do. This is going to be an incredibly busy time. … Who would have thought with this [crisis] you would have this tremendous spike in volume in opportunities to help people?"
Nelson encouraged business owners to work with the financial institution where they already have a relationship to speed up documentation for the loan.
"I think it's another opportunity for America's banking system to step up and help our country, and we're ready," he said.
Facebook Notice for EU! You need to login to view and post FB Comments!