Iowa insurers offer glimpse into innovation needs, look to future
Brokers, carriers speak during BTV Israeli Startup Roadshow event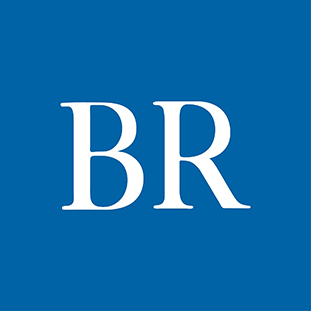 A delegation of 14 insurtech startups from Israel visited Des Moines Nov. 10 for a BrokerTech Ventures event introducing the founders to Iowa and its insurance industry and providing an opportunity to pitch to local insurance leaders. BTV hosted Israeli startups for the first time last year as part of its partnership with the Israeli InsurTech Accelerator, which BTV and Insurtech Israel launched in 2020.
For those already familiar with Iowa, the panel comprising local insurance brokers and carriers offered a glimpse into where there are chances to collaborate with startups and the current state of innovation in the industry.
The dominant innovation challenge carriers named was creating a "friction-free" customer experience. Tony Tavegia, business information security officer at Principal Financial Group, said carriers in general are still determining the best way to build that.
"The expectation of our customer base today is not based on working with other carriers or based on people like us," Tavegia said. "It's based on how can I grab my mobile phone and buy something on Amazon? How can I go Google something to answer a question? That's kind of the norm and the expectation, and for most of us as carriers we're still working to get there."
Tony Fenton, vice president of commercial lines underwriting and product at Nationwide, said a challenge carriers should take on is preventing claims before they happen.
"I think quite frankly, we always focus on protecting and keeping that promise but there's a great opportunity to actually prevent the loss activity. … That's one we're focused on is where are we having losses that are actually preventable, and what are we doing about it? As an industry, we owe bringing that forward. I think it's really easy to pay the claim. I think it's tougher to actually prevent it," Fenton said.
For startups zeroing in on preventing claims and identifying a specific segment of the industry where their solution can be useful, "there's opportunity for you all day," Cameron Burt, Holmes Murphy's senior vice president of PC, said.
Burt said he sees specialized solutions as a trend in the future of insurance innovation, whether it is specialization within a segment, a geography or a culture.
Similarly, carriers are looking for insurtech partners who can collaborate on a problem they are facing and integrate them into the company culture.
April Schmaltz, senior vice president of marketing and sales at Delta Dental of Iowa, said as a typically risk averse industry, evaluating the culture fit of new startup partners matters.
"It's a culture shift for insurance companies," Schmaltz said. "When you get into insurance, you're really not looking to have a lot of risk and we're now asking people that are in underwriting and other areas to take risks so we really want to make sure that the founders fit."
Panelists said there is a positive trajectory ahead with space to continuously improve. Schmaltz said building on the region's growth will require a collective commitment to be forward thinking.
"I do wonder if we're doing enough right now for technological advances. We saw in the pandemic we were able to do amazing things very quickly, because we didn't have any other options," she said. "I think the next decade is going to be amazing to watch. I think we've all figured out we can do it and we can do it fairly quickly. But it's going to be important to have that mindset as we walk down this path. You have legacy systems, so are you looking at this technology as a threat to my business? Or do you have a mindset of this technology can help me advance my business and how can I help it work?"
Facebook Notice for EU! You need to login to view and post FB Comments!