Iowa Policy Project report outlines legislative priorities for addressing poverty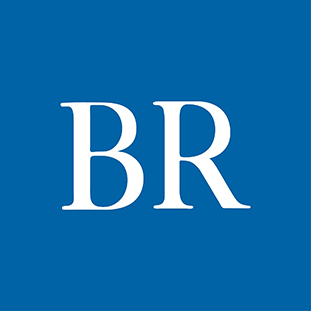 A new report identifies steps Iowa lawmakers can consider in the new legislative session to keep Iowa families and children out of poverty. The report from the Iowa Policy Project – a nonpartisan, nonprofit public policy research and analysis organization in Iowa City – builds off of a cost of living report from 2019 that showed about 1 in 5 Iowa working families earned too little to meet basic needs.

The report, "Strengthening Pathways to the Middle Class: The Role of Work Supports," identifies a major problem with these work support programs, which include food assistance, child care assistance, Medicaid, the Earned Income Tax Credit and other programs. As a person earns more, these work supports are reduced, but most programs fall to zero well before a family earns enough to be able to meet basic needs on their own.

The Cost of Living in Iowa 2019 report showed nearly 120,000 working households in the state earned too little for a basic standard of living without public supports beyond health insurance. Families would need to earn more than twice the poverty level, in some cases nearly three times, to be able to cover a basic-needs family budget, according to the report. But SNAP, Medicaid, CCA and LIHEAP benefits all end at 1.3 to 1.75 times the poverty level.

"A number of things could be done to help such families move into the middle class," said Peter Fisher, IPP research director. "We need policies to assure more middle-class jobs with decent wages and benefits — and to provide more workers with education and skills needed for good-paying jobs." Policies recommended by the report include:

Reforming Iowa's Child Care Assistance (CCA) program to eliminate a huge disincentive called the cliff and to make CCA more effective as a help to parents trying to improve their skills and raise their wage level.

Expansion of the Earned Income Tax Credit to provide even stronger support to low-wage workers, encourage more work effort and keep children out of poverty.

Expansion of the Child and Dependent Care Tax Credit to cushion the loss of Child Care Assistance.

Expansion of the universal preschool program.

Support of K-12 education through adequate funding of state supplemental aid, which has averaged only 1.8% per-pupil spending growth from fiscal year 2011 to fiscal 2020.

Making postsecondary education more affordable by restraining tuition growth, requiring better state support of the community colleges and regents institutions.

"Our research continues to show that having one or more full-time wage earners in the family is often not enough for a family to make ends meet on their earnings," Fisher said. "This emphasizes two points about work in Iowa: First, the pay is often low, which is not surprising not only because of Iowa's meager minimum wage of $7.25, but also because even a median wage job is often not enough, either.

"Second, and the main point of this report, is that public policies to augment that pay — to support work — are critical but often have weaknesses in their structure. These are known as 'cliff effects' because family resources drop, sometimes by many thousands of dollars, when a much smaller increase in pay makes them ineligible for a support program."

See the full report here.

Interested in this topic? Check out our InnovationIOWA story on the Des Moines Area Religious Council Data Dashboard, which shows the organization had its busiest month of all time in November, when it served nearly 23,000 unique individuals in its food pantry network, capping off a steady rise in pantry use since 2012.
Facebook Notice for EU! You need to login to view and post FB Comments!