Iowa State University Ivy College of Business commercial Real Estate Professional of the Year: Brad Schoenfelder
Transparency important in managing through crises, says Schoenfelder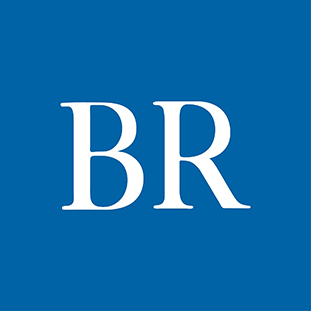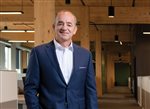 Brad Schoenfelder was named Ryan Cos. US Inc.'s vice president of development in 2008, the midpoint of a severe economic downturn.
Businesses halted new development and expansion plans during the Great Recession that lasted from about December 2007 through June 2009. Housing starts declined and unemployment rates inched upward.
Instead of hand-wringing, Schoenfelder looked at the break in construction activity as an opportunity to share Minneapolis-based Ryan Cos.' story as well as listen to what the needs were of current and potential clients.
"We'd spend three or four weeks saying, 'What are they trying to accomplish in their business?' and 'How can we put together a presentation that is there to solve what they are trying to accomplish?'" said Schoenfelder, the 2022 Iowa State University Ivy College of Business CRE Professional of the Year.
Schoenfelder, now president of Ryan's Midwest region, said the lessons he learned during the recession helped him navigate the pandemic. One big lesson applied in both crises is the importance of transparency, he said.
"You have to be brutally transparent, with both the good and the bad," said Schoenfelder, who has been involved with the construction and commercial real estate industry for more than 30 years. "You have to make sure that you're preparing people all the time for change but also that you're being empathetic to people's individual situations."
During the recession, Ryan Cos. and its clients and partners were figuring out how to deal with significant drops in revenue, Schoenfelder said. During the pandemic, "people were going to security and strength of being able to deliver even during challenging times."
Listening to the needs of current and potential clients remained important, he said. "You have to really understand what are the reasons that they're building a project."
Schoenfelder joined Ryan Cos.' Cedar Rapids office in 1999 as a project manager. He relocated to Des Moines in 2008 after being promoted to vice president of development. He became president of the company's Midwest region in 2017.
Schoenfelder has "played an integral role in many marquee projects that have contributed to the growth and success of the Des Moines metro and which showcase Ryan's national model of development and construction throughout the region," Andy Moffitt, vice president of real estate development for Ryan's Midwest region, wrote in nominating Schoenfelder for CRE Professional of the Year.
We recently caught up with Schoenfelder.
What did you learn during the recession that you applied during the pandemic?
They were different crises, but have some common themes. Foremost, [during a crisis is] when your values and culture will become the most important, so lean on them first every day. Be agile. Your community, clients and partners are looking for people willing to lead through it. We are so blessed with a team that wants to lead and serve others, the result was significant growth of the team and clients during both [the recession and pandemic]. … View [a crisis] as an opportunity that will make you stronger, but you won't know how or why until you are through it.
Talk about your strategic plan for Ryan Cos.
One of the things that was really important to me when I came into this role as a president was determining where and how we want to grow as a region and how to fit into where the strategic plan and the growth plan is for the company. One of the things that was really important to me is that we really grow and emphasize Ryan's development portfolio and platform. You saw that in our opportunities with Amazon. We were proactively out finding land positions, land partnerships to grow Ryan's development platform.
We were also looking to develop our own internal people and look for people that had expertise in development so that we can strengthen our partnerships with others in this community.
When I was transitioning into this [role] I had a three-year plan that said we're going to continue to grow our development portfolio; we're going to bring on some people so we can continue to grow our real estate management portfolio; [and we were] going to grow geographically: We were going to open up an office in Kansas City.
That has taken us from a $250 million business to a $750 million business.
I did that for a couple of reasons. One, it helped strengthen our business model. More importantly, it allowed us to continue to grow our team and to give our team other opportunities to grow themselves professionally.
There has been a lot of development going on in Des Moines in the past two to three years. Will that continue?
There's no doubt that it will continue. Des Moines has something that is pretty unique and pretty special. The owners of our company have seen it for a long time. I think you continue to see it when you see people wanting to invest in professional soccer and soccer stadiums. Those types of things continue to enrich and strengthen the culture of Des Moines. It attracts some of the best talent. … People are seeking out communities where they want to grow their businesses, and that's why I believe Des Moines is going to continue to see strength in development and strength in development opportunities.
What keeps you up at night?
The things that I think about are, first and foremost: How do you find new networks? Everybody is in competition for the best talent. So, for me, it is about finding new networks that really help us find diversity of thought and diversity of background. We have this client-centristic approach. But we also have this multifaceted business that really requires individuals who want to manage that complexity. I think a lot about finding those new networks that really draw some of the best people here.
How do you find talented people, which in today's environment can be difficult?
It takes the leaders of the organizations, including myself, to be the recruiters. The leaders and our employees are the message board. They are the ones who can describe our culture. They are the ones who get to describe the personal passion that they get, when they get to interact with clients and really try to accomplish something for them that they wouldn't be able to do otherwise.
You can't convey that in a posting; you can't convey that through a recruiter. It has to be our people who are out there doing that.
You have to get past the typical job fairs. At Ryan Cos. we've started a one-hour-credit class at [Iowa State University] that is called collective insights. … It is a different way that we are recruiting because we're trying to strengthen our industry and get the word out on what and how we're doing.
You have to be innovative, you have to be creative.
What do you do in your free time?
I enjoy doing a variety of different things that take me on different paths. I started sea kayaking when I was in North Carolina and I've had orca whales 10 feet off of my kayak. I met some people when I first moved to [Des Moines] that started taking me on rock climbing. Whether it be Mount Rainier or the Grand Tetons, I've gotten the opportunity to take an adventure like that with a couple of my friends from here.
Boating and Jet Skiing, which started when our kids, Blake and Anna, became teenagers. It was great family time, with no TV, no cellphones, unless it was the latest hip-hop or John Mayer song. This activity gave us time with our kids, and we enjoy time with their friends.
I grew up fishing with my dad. That passion has led me to fly fishing for browns in Patagonia, annual trips to Montana to fish in the mountains, or catching Blue Marlin this spring in Costa Rica. But you can't beat a summer day with my family and dad catching a walleye on the Missouri River.
My latest pleasures have been getting back into snowmobiling with our kids and my wife's family, along with big-game hunting to feed my passion for the mountains.
I keep saying I want to play more golf, but I never do.
---
Schoenfelder talks about his mentors
We asked Brad Shoenfelder who his mentors were and what he learned from them. Here's his response:
"My dad. He taught me to be passionate about your faith, your career journey and then your fun. Be grateful for what you have. Growing up in a family of five siblings, two working parents, and in a small farming community in the '80s, you couldn't escape the high inflation rates, bears and bulls of the commodities pricing, and thankfully a strong sense of community and your faith. It's what set me on the course at an early age to understand the importance that giving was more important than receiving.
"My mom. I learned from her, grit, which is what we call it today. Growing up it was: 'Try your hardest, do your best, and if you do, it will be returned to you beyond your wildest dreams.' My mom grew up on the generational dairy farm. Milking cows twice a day, seven days a week was the minimum to succeed. She also had school, sports, college, cheerleading and fun to fit in. She lived out her grit by giving to her family, community and the hospital she worked at as a nurse for 40 years. When she retired she volunteered to take care of the elderly, because she was such a giver.
"Marc Gullickson [a vice president at Ryan Cos. US Inc.]. I learned from Marc to put others before yourself. Marc hired me at Ryan 23 years ago. He never stopped mentoring and teaching me the entire time, which is what he did for so many others. He truly was doing it because he wanted the best for our clients and the team. He always asked the toughest questions in the room because he wanted to bring out the best in you, which in turn benefited the client and project.
"Pat Ryan [chairman of Ryan Cos.' board of directors]. Pat said, 'Always do what's right' and that you will be defined by how you handle the most difficult situations. This philosophy permeates throughout our culture and it challenges our team to always be thinking and executing on what is right for our clients, our project partners, our team and our communities. It's not easy, but it makes the projects and achievements even more rewarding, regardless if it's working with Renzo Piano on the Krause Gateway, delivering a robotic distribution facility for Amazon or partnering with the Food Bank of Iowa to fulfill their mission."
---
Past CRE Professionals of the year
Brad Schoenfelder is the eighth person to be honored as the Business Record's CRE Professional of the Year. Past recipients are Gerry Neugent of Knapp Properties, Rick Tollakson of Hubbell Realty Co., Richard Hurd of Hurd Real Estate Services, Jake Christensen of Christensen Development, Jennifer Cooper of Bankers Trust Co., Kevin Crowley of NAI Iowa Realty Commercial and Mark Rupprecht of R&R Realty Group.


Facebook Notice for EU! You need to login to view and post FB Comments!