Iowa unemployment claims up 4% from a week ago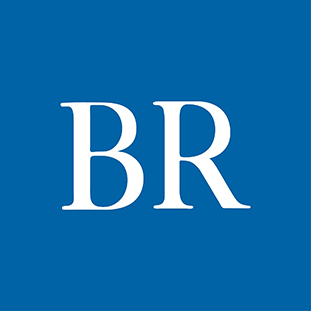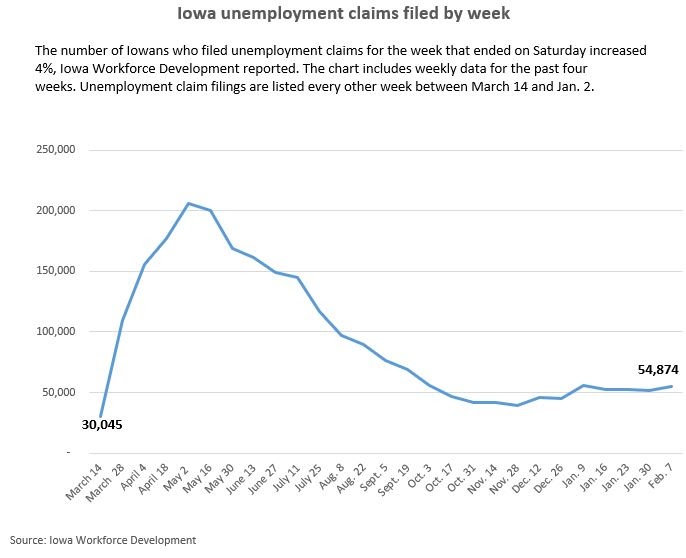 The number of Iowans who filed unemployment claims in the week that ended on Saturday increased 4% to 54,874, data released today by Iowa Workforce Development shows.

In addition, the number of initial unemployment claims filed by Iowans increased 6.8% to 6,173, according to the state agency. It was the third straight week initial claims have increased.

Iowa Workforce Development also announced today that Iowans who qualify for Pandemic Unemployment Assistance should begin receiving payments on Feb. 17. The federal program provides financial assistance to people who don't qualify for standard unemployment. Those workers include people who are self-employed or are independent contractors.

The state agency is also relaunching the Pandemic Emergency Unemployment Compensation program on Feb. 16, according to its release. That federal program provides assistance to people who have exhausted their state unemployment insurance benefits.

Both programs were reauthorized and extended under a pandemic relief bill signed into law in late December.

The state agency also reported that:

1,176 of the new claims filed last week, or 19%, were filed by people who work in construction.

$16.59 million in jobless benefits was paid out of the state's unemployment compensation trust fund. Since mid-March, Iowa has paid out more than $1.14 billion in unemployment claims from the fund.

$19.1 million was paid in Federal Pandemic Unemployment Compensation benefits. Since April 4, more than $1.68 billion has been paid to Iowans from the fund.

National data
New unemployment claims filed for week ending Feb. 6: 793,000
People continuing to receive jobless benefits for week ending Jan. 30: 4.5 million
Advanced seasonally adjusted unemployment rate for week ending Jan. 30: 3.2%
Note: The continuing claims and unemployment rate lag by a week from initial claims filings.
Source: U.S. Department of Labor