Iowans buying more local wine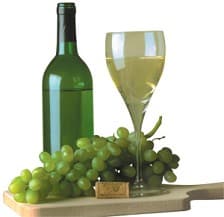 Iowans trail the nation in wine consumption, but more of what they do drink is being provided by the state's homegrown wineries, according to a report from Iowa State University.
Native Iowa wine made up 6 percent of the state's total wine purchases as of Dec. 31, 2010, up from 5.7 percent at the end of the fiscal year in June 2010.
The report, from Craig Tordsen of Iowa State Extension's Value Added Agriculture Program, found that Iowa wine producers are selling more of their product at grocery stores and other retail outlets than at the state's 95 wineries.
Using data from the Iowa Alcoholic Beverages Division, Tordsen found that Iowa wine makers sold more than $13.8 million in wine and paid $224,131 in taxes on those sales.
Iowans consumed about 1.33 gallons of wine per person last year. The national average was 2.45 gallons per person.
| | | |
| --- | --- | --- |
| | 2005 | 2010 |
| Iowa Licensed Wineries | 55 | 95 |
| Wine produced – gallons | 122,852 | 283,202 |
| Retail sales – gallons | 59,911 | 102,904 |
| Sold through a distributor – gallons | 0 | 5,770 |
| Wholesale sales – gallons | 22,874 | 122,305 |
| Total gallons sold | 82,785 | 230,979 |
| Estimated retail value @ $12/bottle | $4,967,100 | $13,858,740 |
| State excise tax paid | $40,030 | $224,131 |