Iowa's economic growth continues, despite worries over supply bottlenecks, employment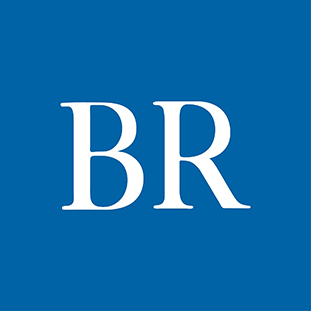 Iowa's economy continued to grow in August behind expansions in manufacturing and food production, according to a survey of supply chain managers released this week.

According to Creighton University's Mid American Business Conditions Index, the index for Iowa increased from 67.9 in July to 68.2 in August, outperforming the region as a whole

The index is a mathematical average of indexes for new orders, production or sales, employment, inventories and delivery lead time, and is compiled from a survey of supply chain managers in a nine-state region including Iowa. It ranges between zero and 100, with an index greater than 50 indicating an expanding economy over the next three to six months.

In Iowa, all segments of the economy that are measured in the survey measured in growth territory. New orders measured 77.2, production or sales was 63.2, delivery lead time was 84.3, employment was 61.4 and inventories was 54.8.

Of those, the index for new orders, delivery lead times and employment were all up from July. The index for production and sales and inventories declined in August from the prior month, with the index for inventories seeing a significant drop, down about 7 points.

"Both durable goods and nondurable goods producers in the state are expanding at a solid pace. Metal products manufacturing and food producers are experiencing very healthy growth," Ernie Goss, director of Creighton University's Economic Forecasting Group and the Jack A. MacAllister Chair in Regional Economics, said in the report, released Wednesday.

For the overall region, the index fell to 68.9 in August from 73.1 in July, as managers indicated supply chain bottlenecks were their greatest challenge for the next year. Goss said that while the region is adding manufacturing activity, "supply chain bottlenecks and labor shortages remain obstacles to growth."

"Approximately 94% of supply managers reported supply chain bottlenecks for the month with half of those detailing significant supply disruptions," he said.

The concerns above supply chain bottlenecks also translated to declines in the indices for inventories and confidence, the report showed.

Economic optimism dipped slightly in August to 53.5 from July's 53.6, the third consecutive month the index has declined. Inventories, which represent levels of raw materials and supplies, plummeted to 54.9 in August, down from 70.7 in July.

In other categories, the employment index fell but remained above growth-neutral at 64.6. The decline indicated that the region hasn't yet recovered from the all job losses of the pandemic, Goss said.

According to the report, companies continue to report having difficulty finding new workers, with 1 in 5 supply chain managers saying hiring will be the greatest challenge over the next year.

A bright spot in the index was trade, with the index for new export orders increasing to 64.7, up from 63.9 in August, but supply chain bottlenecks pushed the import index significantly lower to 52.4, down nearly 13 points from July.
Facebook Notice for EU! You need to login to view and post FB Comments!