Iowa's economy grows with stronger manufacturing performance
Supply chain managers express low confidence as high inflation continues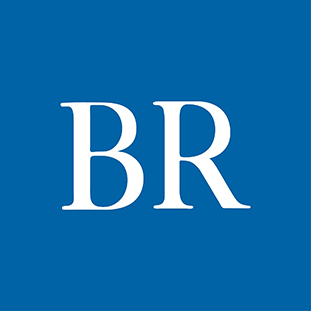 Iowa's economy improved in July as durable goods manufacturers reported solid growth, according to a monthly survey of supply chain managers.
Despite the improved performance, Creighton University's MidAmerican Business Conditions Index, released Monday, contained forecasts of continued inflation and low economic confidence.
The report showed that Iowa's index score for July increased to 57.4, up from 53.4 in June. For the nine-state region, the index score rose to 59.8, up from 58.6 in June.
The index ranges from zero to 100, with a score of 50 representing neutral growth.
In Iowa, all components in the index — inventories, new orders, production or sales, delivery lead times, and employment — increased over the prior month and scored above neutral growth.
Ernie Goss, director of Creighton University's Economic Forecasting Group and the Jack A. MacAllister chair in regional economics, said the survey indicated strong growth among the state's manufacturers.
"Durable goods manufacturers, including metal producers, are reporting solid growth, but with current employment below pre-pandemic levels. Non-durable goods producers, including food processors, are reporting healthy growth with current employment exceeding pre-pandemic levels," he said.
Goss said there also was evidence that supply chain disruptions eased further in July as manufacturing in the region increased.
"Creighton's monthly survey results indicate the region continues to add manufacturing activity at a solid pace, but with significant inflationary pressures ahead," he said.
Despite solid economic activity, supply chain managers were pessimistic with increased concerns the economy could fall into recession.
The confidence index increased in July to 26.8, from 17.3 in June, continuing a trend of low confidence levels in 2022, which Goss said "are the worst recorded since the 2008-09 recession."
Although the components of Iowa's index score all increased, performance was weaker on the regional level with mixed results among the regional components.
The scores for employment, wholesale prices, inventories, trade and delivery lead times all declined, while new orders and production or sales saw gains in their index scores.
Goss said continued inflationary pressures are affecting the economic outlook, with supply chain managers forecasting their prices to climb by 7.4% over the next 12 months, which is down from their 7.7% projection during the same period last year.
He said that he expects the Federal Reserve to continue increasing interest rates as it takes steps to lower inflation.
"Given current significant inflationary pressures, I expect a rate hike of 0.50% at the Federal Reserve's interest rate setting committee meeting Sept. 20-21, despite two consecutive declines in quarterly gross domestic product," Goss said. "Inflationary pressures remain too high for anything less."
Facebook Notice for EU! You need to login to view and post FB Comments!