Iowa's economy shows continued improvement, boosting optimism despite continued concerns with supply chain and virus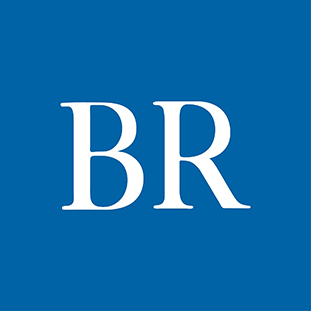 Iowa's economy grew slightly in December, rebounding from the previous month, with stronger performances from durable goods manufacturing, according to a survey of supply chain managers released today.

According to Creighton University's Mid-American Business Conditions Index, the index for Iowa rose to 60.6 in December, up slightly from 59.4 in November. It was a turnaround following the sharp decline in November from October's 67.8.

The index ranges from zero to 100, with a score of greater than 50 indicating an expanding economy over the next three to six months. It is a mathematical average of indexes for new orders, production or sales, employment, inventories, and delivery lead time.

In Iowa, the index for new orders was 66.9, up sharply from 57.1 in November. The index for delivery lead time was 74.2, the employment index measured 57.6, and the index for inventories stood at 51.2

According to the report, durable goods manufacturing in Iowa has experienced much stronger growth than nondurable goods production in the state. The report also shows that average hourly wages grew by just 0.8% during that same time.

For the nine-state region coverage by the survey, the index expanded to 64.6, up from 60.2 in November.

Ernie Goss, director of Creighton's economic forecasting group, said the index indicates manufacturing activity is growing at a positive pace and that regional growth will remain strong.

Despite the forecast, supply chain disruptions are expected to remain a challenge in the first half of 2022, he said.

"Approximately one-third of supply managers expect delays to worsen with only one in six anticipating improvements," Goss said.

The spread of the omicron variant of the coronavirus is expected to be a contributing factor, he said.

"Regarding the Omicron variant, approximately half expect this strain of Covid-19 to slow deliveries while roughly 42.3 percent anticipate little or no impact on supply deliveries," Goss said in the report.

For the region, the wholesale price index declined but remained strong at 82.7 as commodity prices were up nearly 23% over the past 12 months. Farm products rose 17.5% and metal products soared 48%, the report showed.

The inventories index, which reflects the levels of raw materials and supplies, jumped to 61.6%, up nearly 10 points from November, and despite supply chain bottlenecks, trade numbers remained positive with the new export orders index growing to 60.1, up from 56.7 the previous month, and with regional imports climbing sharply to 61.2, up from 50.1 in November.

The improving numbers in many areas of the survey were also reflected in growing optimism.

The confidence index climbed nearly 20 points in December to 64, up from 46.2 in November, the report showed.
Facebook Notice for EU! You need to login to view and post FB Comments!