Iowa's economy slows in April with continued supply chain concerns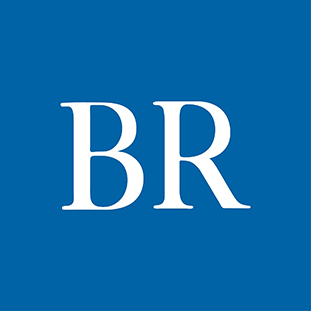 Iowa's economy slowed in April, according to a survey of supply chain managers, which showed lower performance in most of the components the survey measures.

According to Creighton University's MidAmerica Business Conditions Index, Iowa's score fell to 69.8 in April, down from 76.6 in March.

The index ranges from zero to 100 with a score of 50 representing neutral growth over the next three to six months.

According to the report, released Monday, the scores for most components measured by the survey fell in April.

New orders, production or sales, delivery lead times and inventories all recorded lower scores in the survey. Only the employment index increased, but only slightly to 65.4 from 64 in March.

Average hourly wage growth in manufacturing grew 5.6%, compared to 3.7% the previous month, and below the regional median of 6.4%, the report showed.

For the nine-state region included in the survey, the index fell to 65.9, down from 71.3 in March. Despite the decrease, the index remained above neutral growth for the 23rd consecutive month.

"Creighton's monthly survey results indicate the region continues to add manufacturing activity at a healthy pace but with significant inflationary pressures," said Ernie Goss, director of Creighton University's Economic Forecasting Group. "Supply chain disruptions and labor shortages remain as chief challenges for firms in the region."

According to the survey, about 4 in 10 supply chain managers expect supply chain disruptions to worsen in the next three to six months, expressed in the survey with a decline in the region's delivery lead time index, which fell to 71.1 in April, down from 80.6 in March.

In other components of the regional score, the employment index expanded to 62.1, up from 60.6 in March. Despite the growth in nonfarm employment, it remained below pre-pandemic levels in all states measured by the survey except in Arkansas and South Dakota.

Inflationary pressures caused the inflation gauge to fall to 89.7, down from 95.5 in March.

"Creighton's monthly survey continues to track the highest and most consistent inflationary pressures at the wholesale level in more than a quarter of a century of conducting the survey," Goss said.

More than half of those surveyed indicated that rising costs of materials was the primary factor for increased input prices. About 13.5% said transportation delays were the primary factor, while 10% and 6.7% listed higher fuel prices and labor costs respectively as reasons for higher input costs. The rest, about 13.1%, named other factors for higher prices.

A combination of factors, such as the continuing war in Ukraine, higher interest rates, inflation and ongoing disruptions in the supply chain kept optimism low in April with a confidence index score of 33.4, up slightly from March but still well below the neutral score of 50.

Goss said he anticipates that the Federal Reserve will increase interest rates to combat increasing inflation.

"Given current significant inflationary pressures, I expect a rate hike of one-half of 1 percentage point at each of the Fed's next two rate setting committee meetings even as recession signals have grown over the last several months," he said.
Facebook Notice for EU! You need to login to view and post FB Comments!