Iowa's rural economy expands in May as hiring increases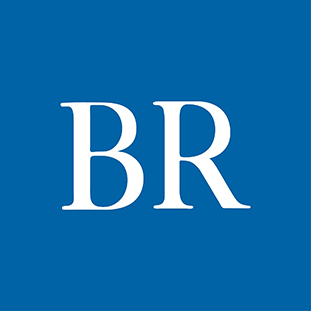 Iowa's rural economy improved in May behind solid job gains, according to a survey of rural Main Street bankers released Thursday.

Creighton University's Rural Main Street Index for Iowa jumped more than 10 points to 79.9 in May, up from 69.8 in April. It was buoyed in part by gains in the new-hiring index, which increased to 68.4, up nearly 5 points since April. Despite those gains, Iowa's rural nonfarm employment remains 2.9%, or about 19,000 jobs, below pre-pandemic levels, the report showed.

According to bankers who were surveyed, despite improvements in May, the continued lag in hiring below pre-COVID-19 levels was restraining growth.

The May index for Iowa was a turnaround from April, when it decreased from the previous month.

The index is the result of a monthly survey of community bank presidents and CEOs in rural, energy-dependent areas in 10 states, focusing on 200 communities with an average population of 1,300. The survey represents a snapshot of the economy in those areas and a projected economic outlook for the next six months.

The index ranges from zero to 100, with 50 representing neutral growth.

The other states included in the survey are Colorado, Illinois, Kansas, Minnesota, Missouri, Nebraska, North Dakota, South Dakota and Wyoming.

For the 10-state region, the overall index increased to a record 78,8, from 69 in April. It was the sixth straight month that the survey indicated an expanding economy, with more than 60% of rural bankers surveyed indicating their local economy grew between April and May.

"Strong grain prices, the Federal Reserve's record-low interest rates, and growing exports have underpinned the rural Mainstreet economy," Ernie Goss, the Jack A. MacAllister Chair in Regional Economics at Creighton University, said in the report "Even so, current rural economic activity remains below pre-pandemic levels.'

The survey looks at farming and ranching, banking, hiring, home and retail sales, and confidence.

The farmland price index slipped slightly in May, but remained well above neutral growth at 78.1. It was the eighth straight month that farmland prices remained in growth territory, the report showed. Iowa's farmland-price index was unchanged at 78.6.

Farm equipment sales rose to 67.9, their highest level since 2013 and their sixth consecutive month of growth.

Banking, housing and retail sales, and confidence also all saw gains in May, the report showed.

Despite the growth, bankers are worried about the rising federal deficit, said Larry Winum, CEO of Glenwood State Bank in Glenwood.

"When is Congress and the Federal Reserve going to get serious about implementing a plan to annually balance the budget and reduce the federal debt [$27.7 trillion, now equal to 100% of U.S. GDP]? It's a problem that is not going away," he said in the report.
Facebook Notice for EU! You need to login to view and post FB Comments!