Iowa's rural economy remains in recessionary territory with September decline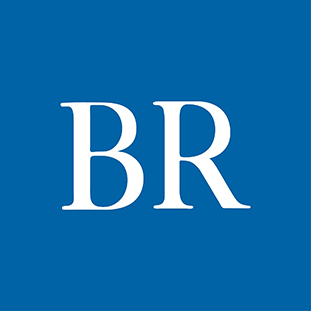 Iowa's rural economy dipped slightly in September behind a slumping farmland price index, according to the Creighton University Rural Main Street Index released Thursday.

The September index for Iowa fell to 46.5, down from 46.8 in August, as the farmland-price index tumbled to 42.8 from 53.2 in August.

Overall, the index, which represents an early snapshot of the economy of rural agriculturally and energy-dependent portions of the nation, increased to 46.9, up from 44.7 in August. Despite the increase, the index remained below growth-neutral. The index ranges from 0 to 100, with 50 representing neutral growth.

"Recent improvements in agriculture commodity prices, federal stimuli and Federal Reserve record low interest rates have underpinned the Rural Mainstreet Economy," said Ernie Goss, the Jack A. MacAllister chair in regional economics at Creighton University's Heider College of Business. "Bank CEOs estimated that farm income, including government support, was down only 1.5% from this time last year."

The index is based on a survey of rural bank CEOs in a 10-state region, focused on about 200 rural communities with an average population of 1,300 people. It was the fifth consecutive month of growth in the overall index after reaching a record low in August, and it remained in recessionary territory, Thursday's report showed.

While Iowa's farmland index dropped in September, the state's new-hiring index rose to 54.7 from 51.7 last month.

According to the survey, Iowa's rural main street economy lost 6.8% of its nonfarm employment, or about 47,000 jobs, compared with September 2019.

Highlights from the September survey include:


The overall index advanced for the seventh straight month, but remained below growth-neutral.

Bank CEOs estimate farm income, including government support, to be down 1.5% from last year at this time.

Nearly 1 in 4 bankers reported their economies had returned to pre-coronavirus levels.

Approximately 38.5% of bankers reported that the CARES Act and the PPP programs provided crucial support for their local economy.

Economic confidence climbed to its highest level since the onset of COVID-19.
Facebook Notice for EU! You need to login to view and post FB Comments!